Good morning! And a very happy Sunday everyone! I managed to get another card finished! Let's see if I can get just one more done for tomorrow. Then I will have a card each day this month! Something I doubt I will ever accomplish again LOL I'm just too slow :p Yesterday was a lazy day... I crafted and watched MotoGP practices and qualifying. We rode Bailey to the mall around noon. But it was a perfect day... I love to be at home. And that is exactly what we did .. stayed home and chilled! Perfect weekend!
Here is my school time card today: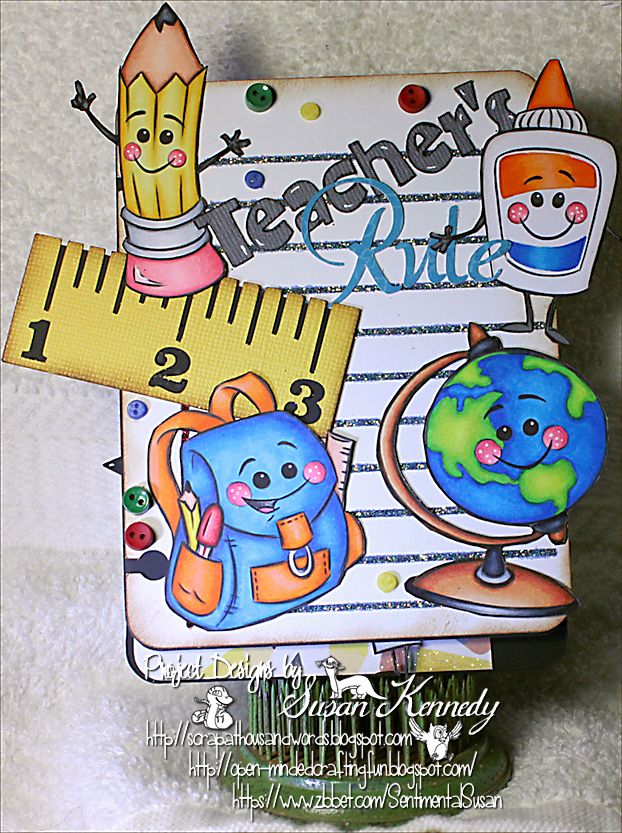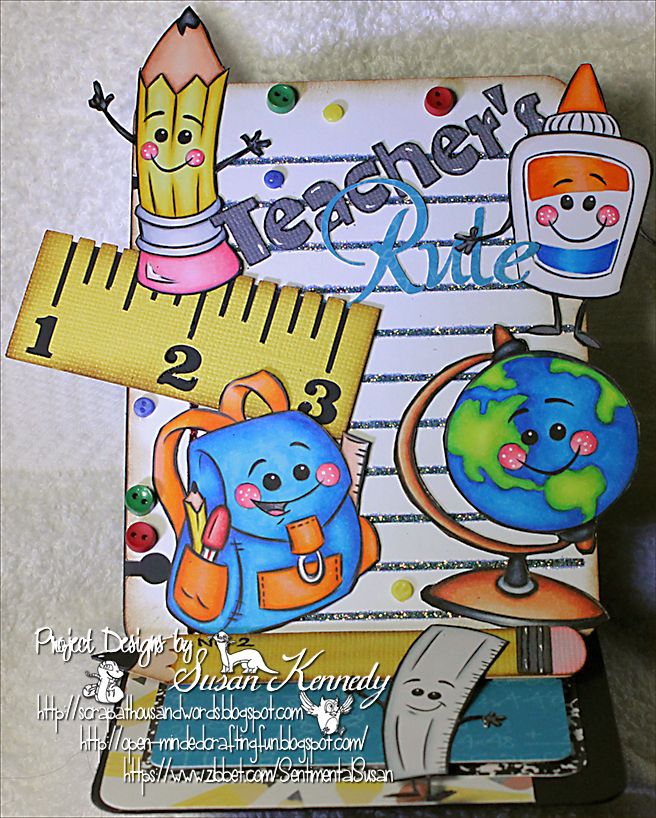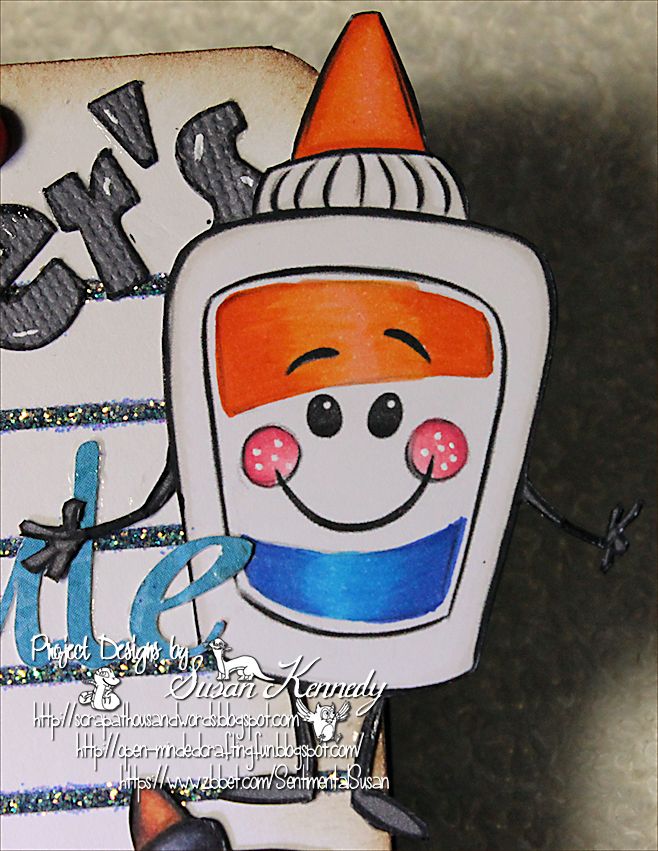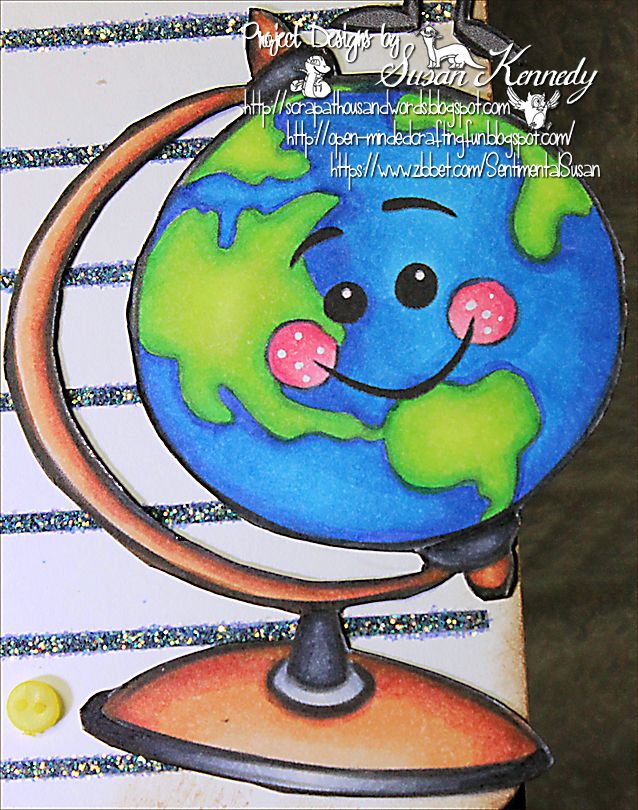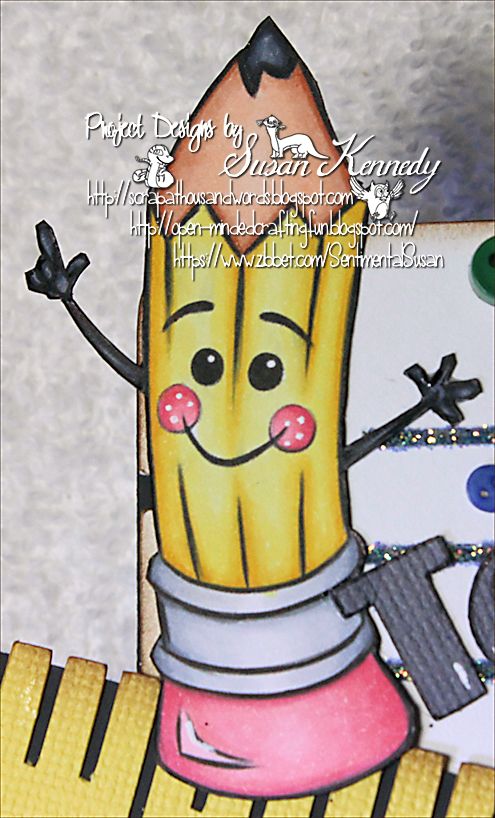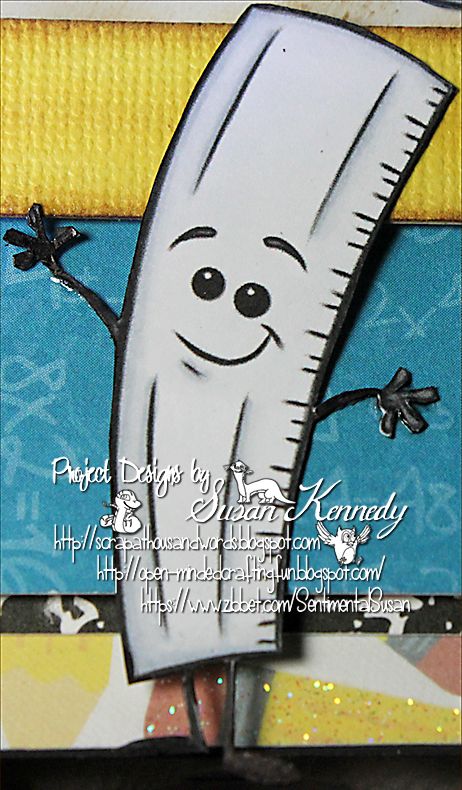 Here is my School themed card I've been working on. I went with an Easel card. The images are
Drawn With Character
-
School Items For Teacher
. The images were colored with Copic Markers. I added a little bit of Copic Opaque White. The paper in the background I used some glitter to do the lines. The line on the side was done in red glitter.. you can't really see that one that well. Then the other lines were done in a blue. I cut the Teacher's Rule out with the Cameo.. as well as the card itself. "Teacher's" was cut using gray paper and I outlined the letters in black and added a bit of opaque white. The Rule was cut using scrap patterned papers. All of the papers used were scrap papers. I can't believe the paper I have that is scrap. The only other thing that I added are the small buttons. The pencil paper piecing is used to help the easel stay open. I inked the background lined paper and the rule and the pencil with sepia ink to give it some depth. I also used some yellow, brown and pink chalk to add more detailing to the pencil. I embossed a couple of lines on the metal part of the pencil and added a bit of opaque white for highlights. I also added the No. 2. That was it.. I didn't really add too much to it. I wanted most of the emphasis on the images.. I just love these images!
Copic Markers Used:
Pencil Yellow: Y11, Y13, Y15, Y19
Pencil Wood: E00, E01, E11
Pencil Lead: C5, C7, C9
Pencil Metal: C00, C1, C3, C5
Pencil Cheeks and Eraser: RV21, RV23, RV43, RV14
Backpack, Glue, Globe Cheeks and Backpack Tongue: RV23, RV43, RV14
Backpack and Glue Blue and Globe Water: B04, B06, B26
Backpack Pencil: Y13, Y15, Y19; E00, E01, E11, E13
Backpack Pen: R22, R24, R29
Backpack Ruler: E00, E01, E11, E13
Backpack and Glue Orange: YR02, YR04, YR07
Ruler: C00, C1, C3
Glue White: W00, W1
Globe Land: YG01, YG03, YG05, YG09
Globe Black: C5, C7, C9
Globe Silver: C1, C3, C5
Globe Bronze: E21, E97, E08, E37
Challenges: