Good morning! Saturday was a pretty lazy day. We did go out in the morning to Goodwill and then to pick up some dog treats. The rest of the day I colored and created. It was a good day. Today, we will be going to church a bit later, but I plan to have another day of rest and creating. I'm hoping to get a bit more coloring done and if I'm lucky, another card or two. If I'm lucky! LOL We will see how that goes. I hope you all have a blessed Sunday and enjoy the rest of your weekend!
Today I'm sharing an ATC I finished up with: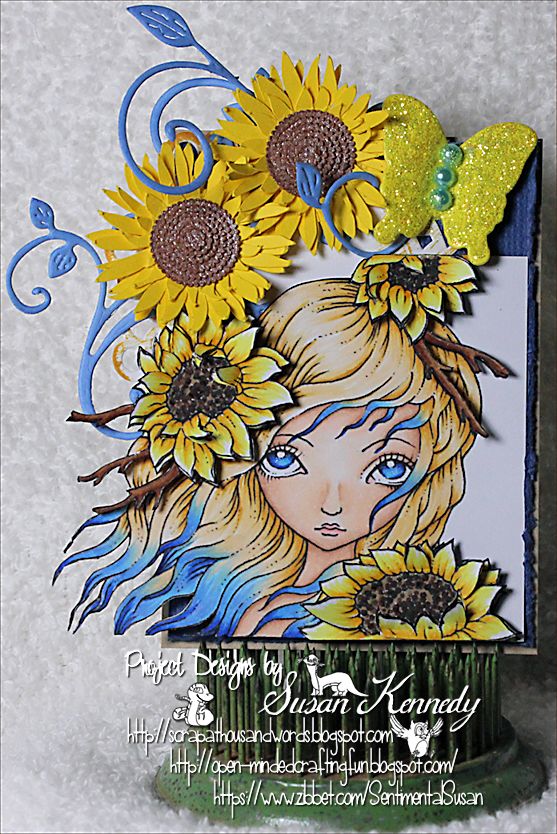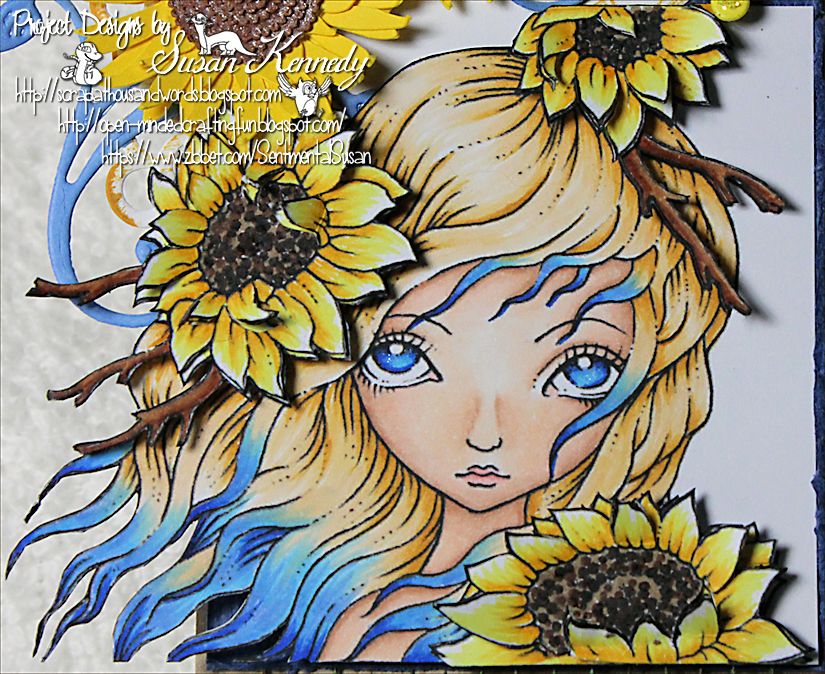 I had so much fun with this image! This is
Keep In Faith
from
Ching-Chou Kuik
. I colored this image with my Copic Markers. I did a little bit of layering on the image. I layered the flowers and branches. I added a little bit of clear Wink of Stella on her eyes. The swirls are die cut with a Cheery Lynn die and the butterfly is a die, but I'm not sure who that die belongs to. I added yellow glitter to the butterfly die and some blue pearls. The sunflowers at the top are cut using my Silhouette Cameo. I used all scraps for this. The ATC was cut using Kraft and then I used a scrap of dark blue and distressed the edge of that paper. I added a white doily which is under the flowers and butterfly towards the top. I added some Distress ink around the edge of the doily. Thanks for looking!!
Copic Colors Used:
Hair: B02, B23, B24, B28, YR20, YR21, YR24
Skin: E000, E00, E01, E11, E13
Eyes: B02, B24, B28
Wood: E35, E37, E39
Flower Center: E44, E47, E49
Flower: Y02, Y15, Y19
Lips: R20, R22
Challenges: