Good morning! It is Saturday morning and we had plans to travel, but we just don't feel up to it. So, we are going to hang around the house. I'm going to cook a pot roast and I'll craft. The boys (hubby and father in law) will read and play and do whatever they do LOL Bailey will do her stuff.. getting ready for school to start on Monday and Michael will go to work! That is it... Here's to a hopefully relaxing day.
This is the same image you saw a few days ago. I used almost the same papers and created a different birthday card this one: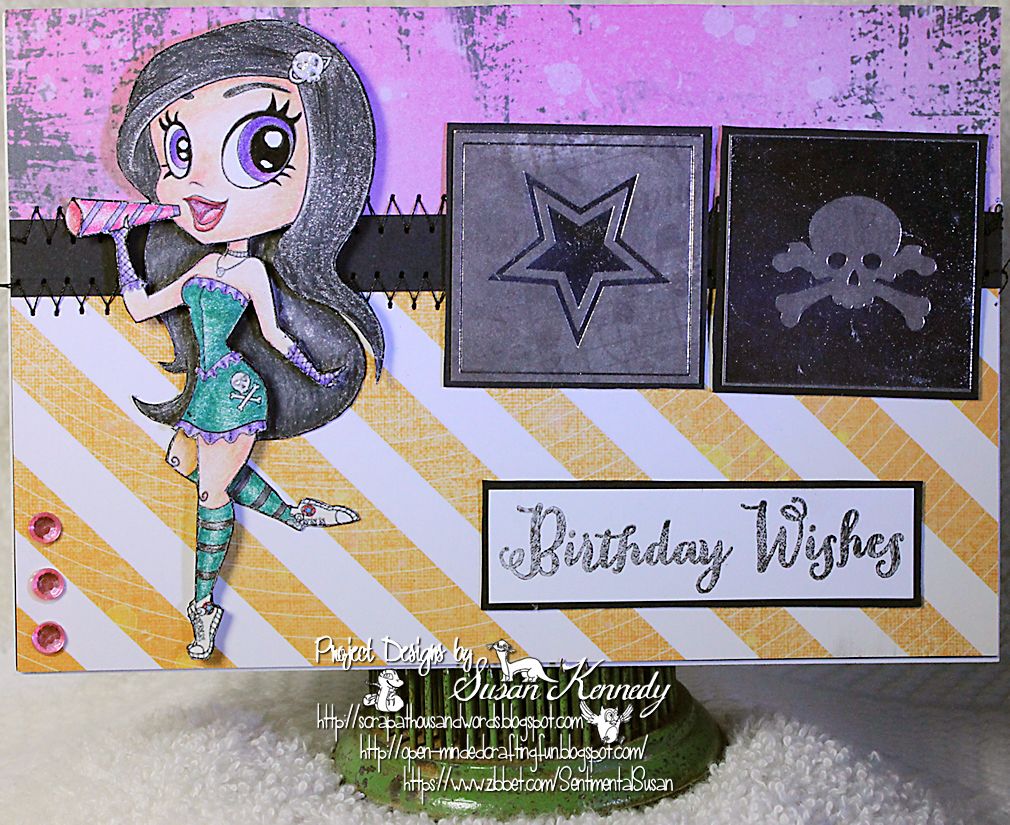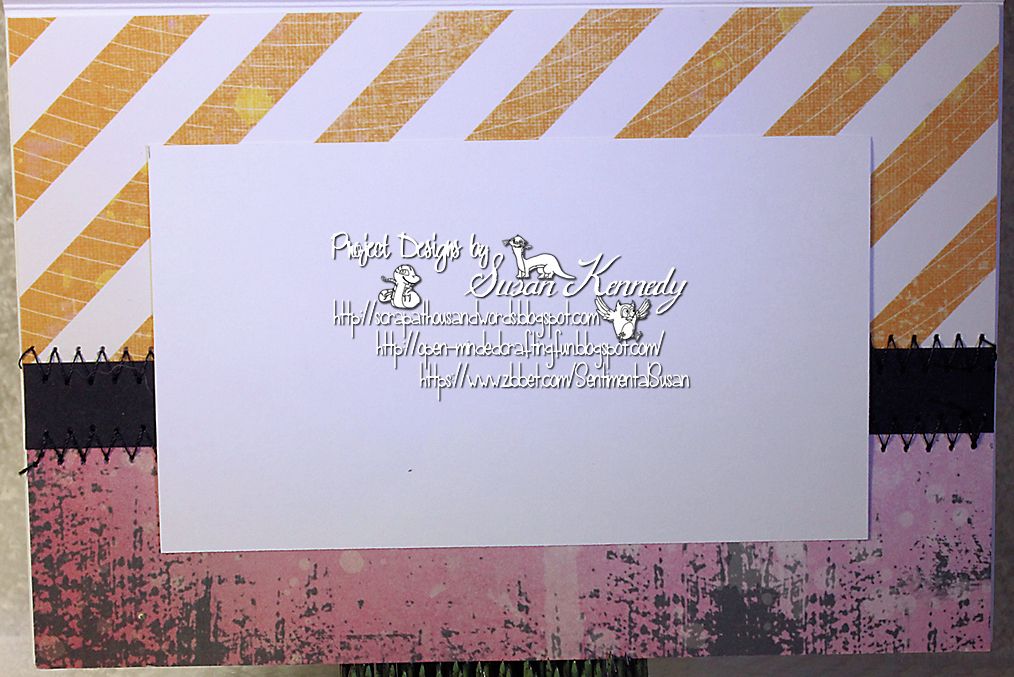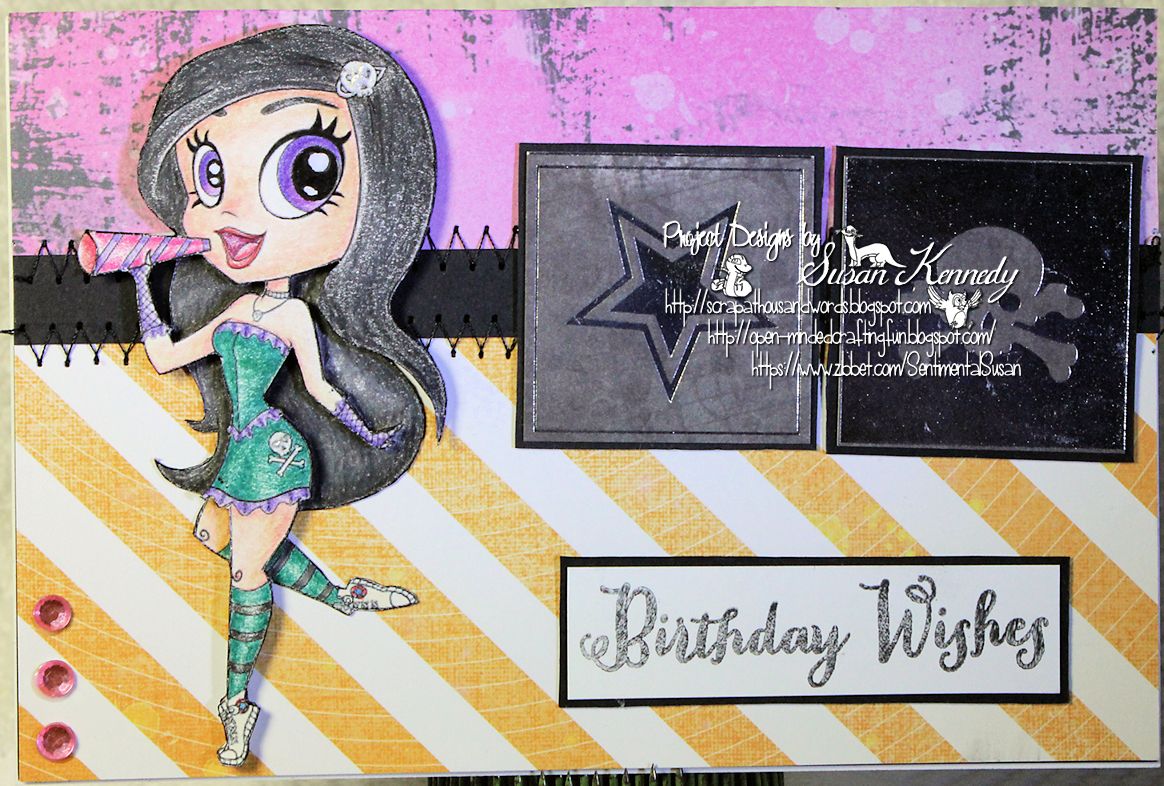 This one is also colored with pencil and layered. I added some gems to this one and some stitching across the middle. I used almost the same papers and just made it a completely different card. Still a birthday card though!
Challenges: