Good evening everyone! I am a bit behind getting my project posted. My hubby just had surgery. He had both wrists done for Carpal Tunnel and his trigger finger fixed as well. I've been playing nurse :) So! I apologize for posting late and I hope to see you joining in on our challenge :)
We have some fantastic sponsors for November!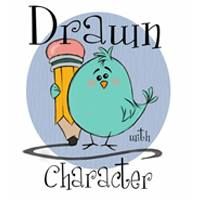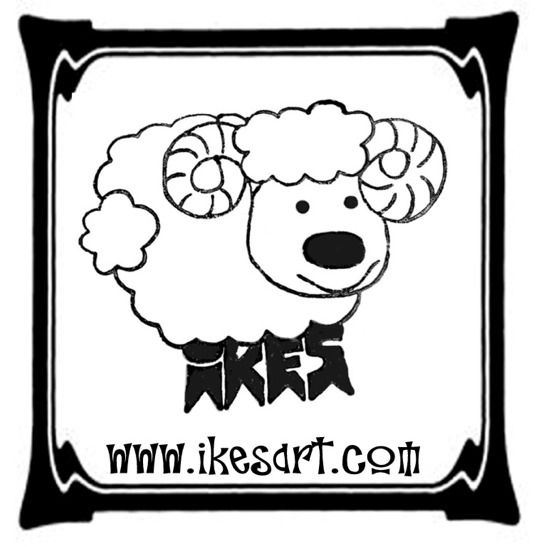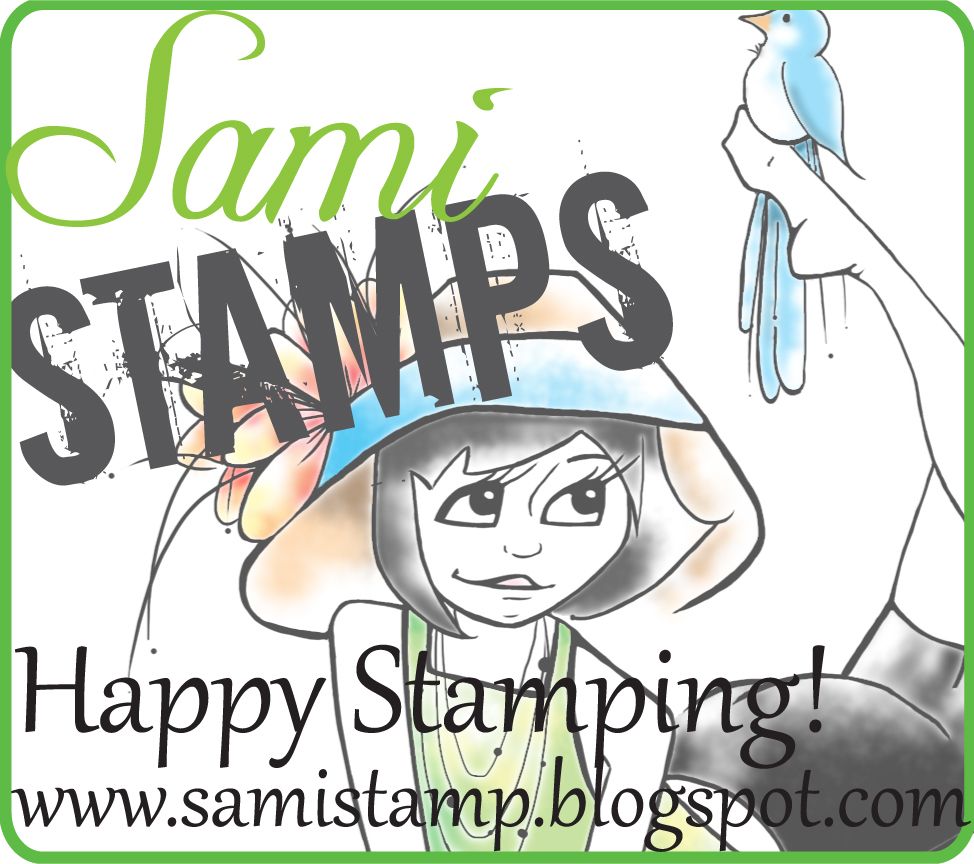 We want to thank all of our sponsors for their generosity. Thank you so very much.. you are so appreciated! Be sure to visit their shops!
Here is my project for our November Challenge: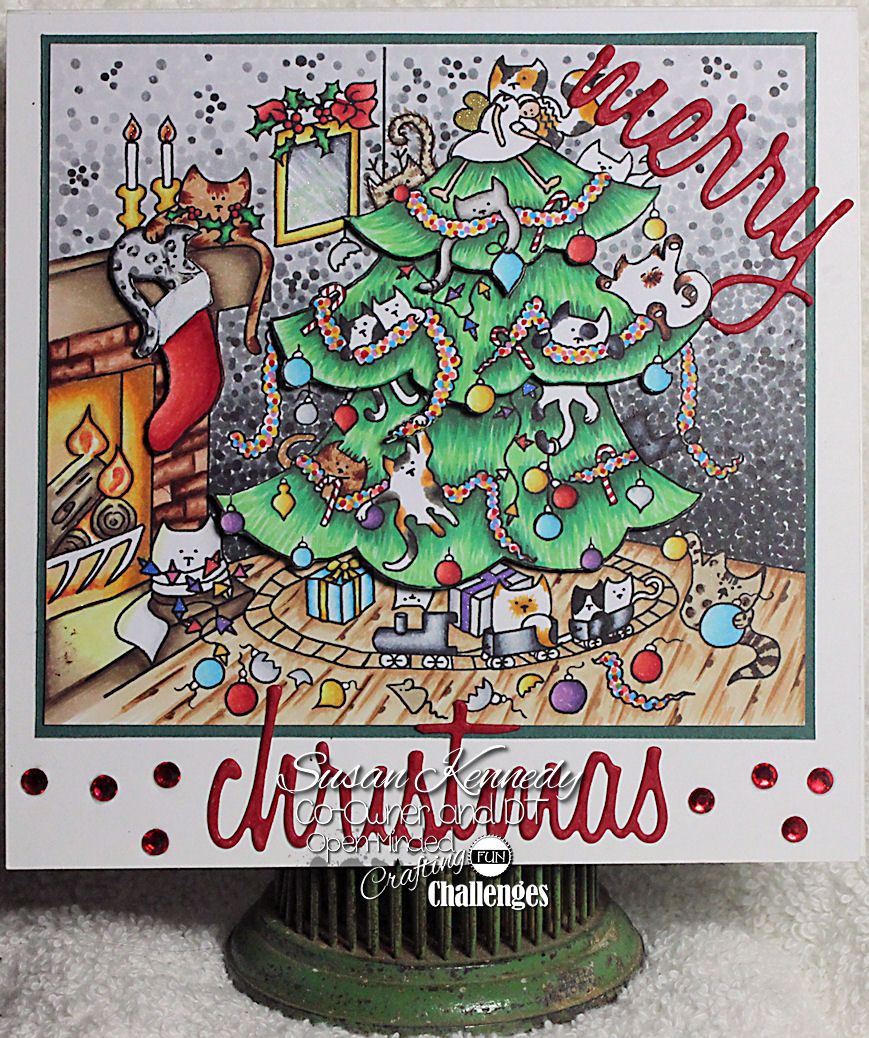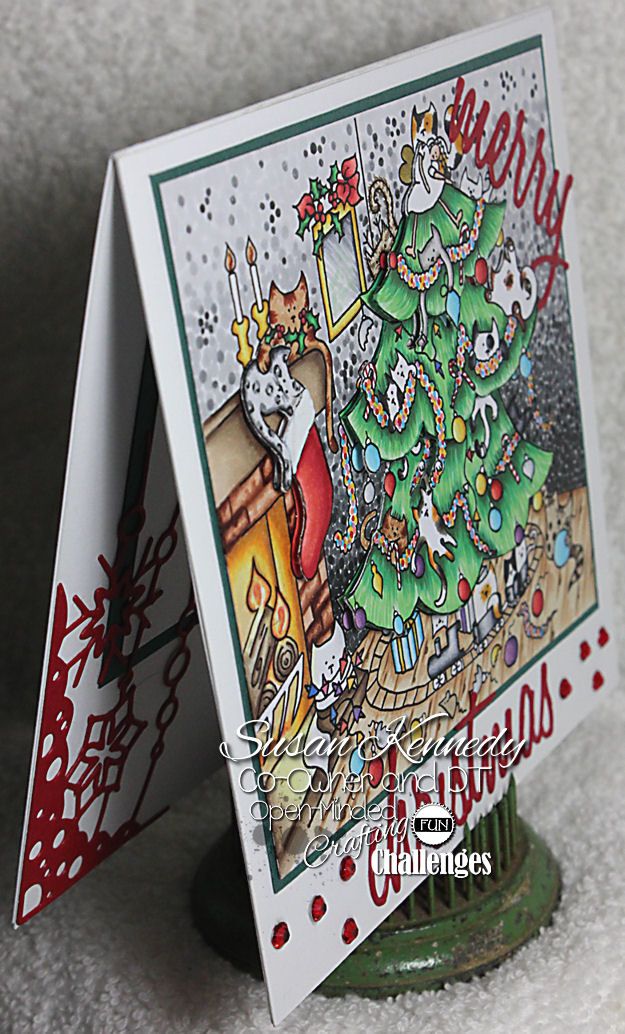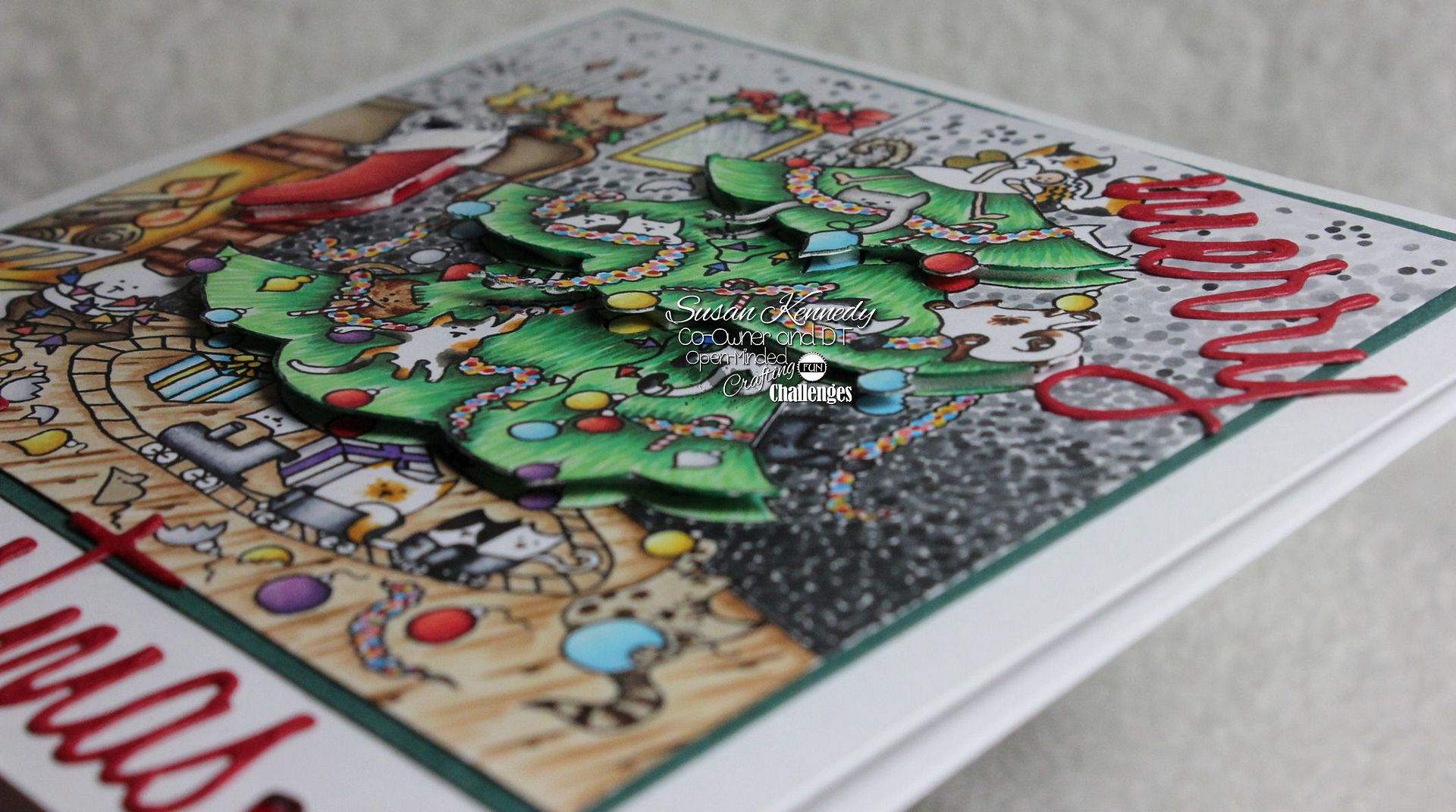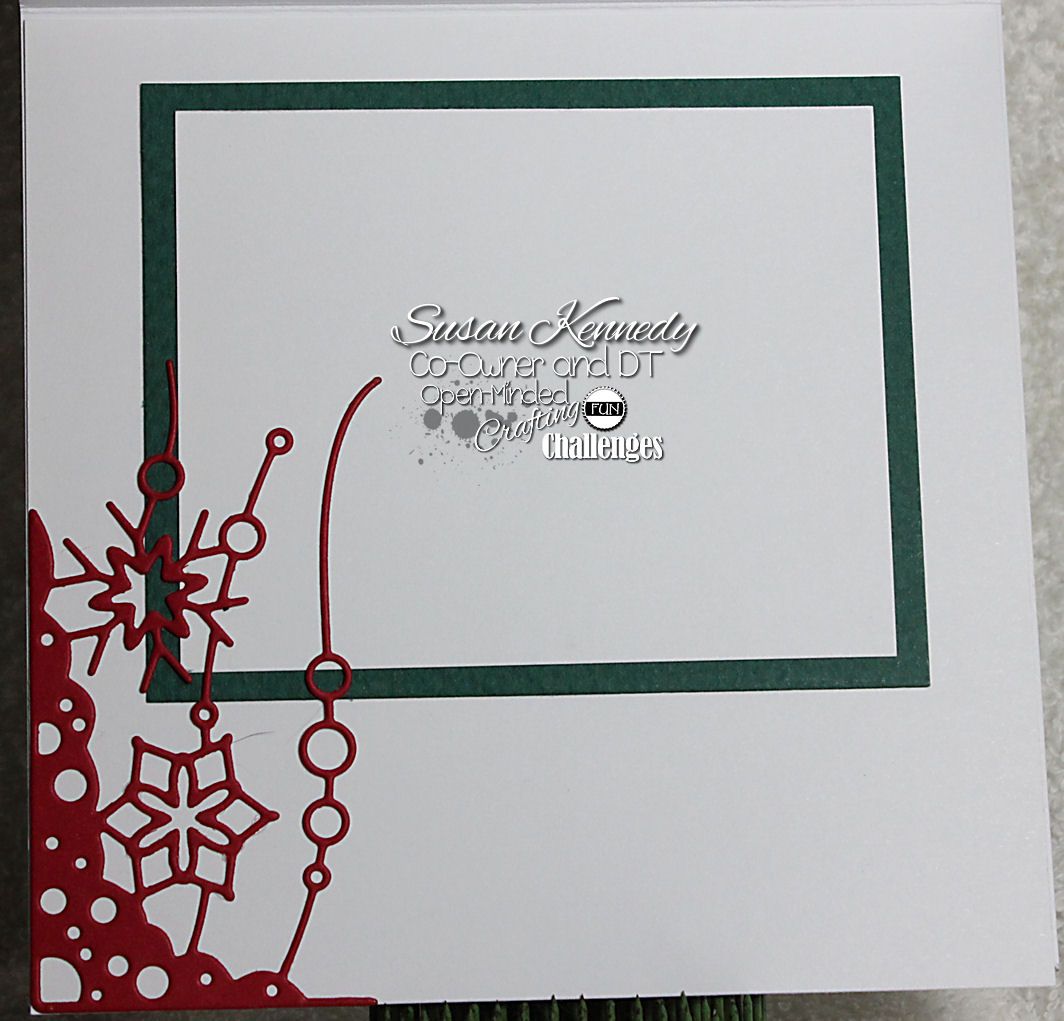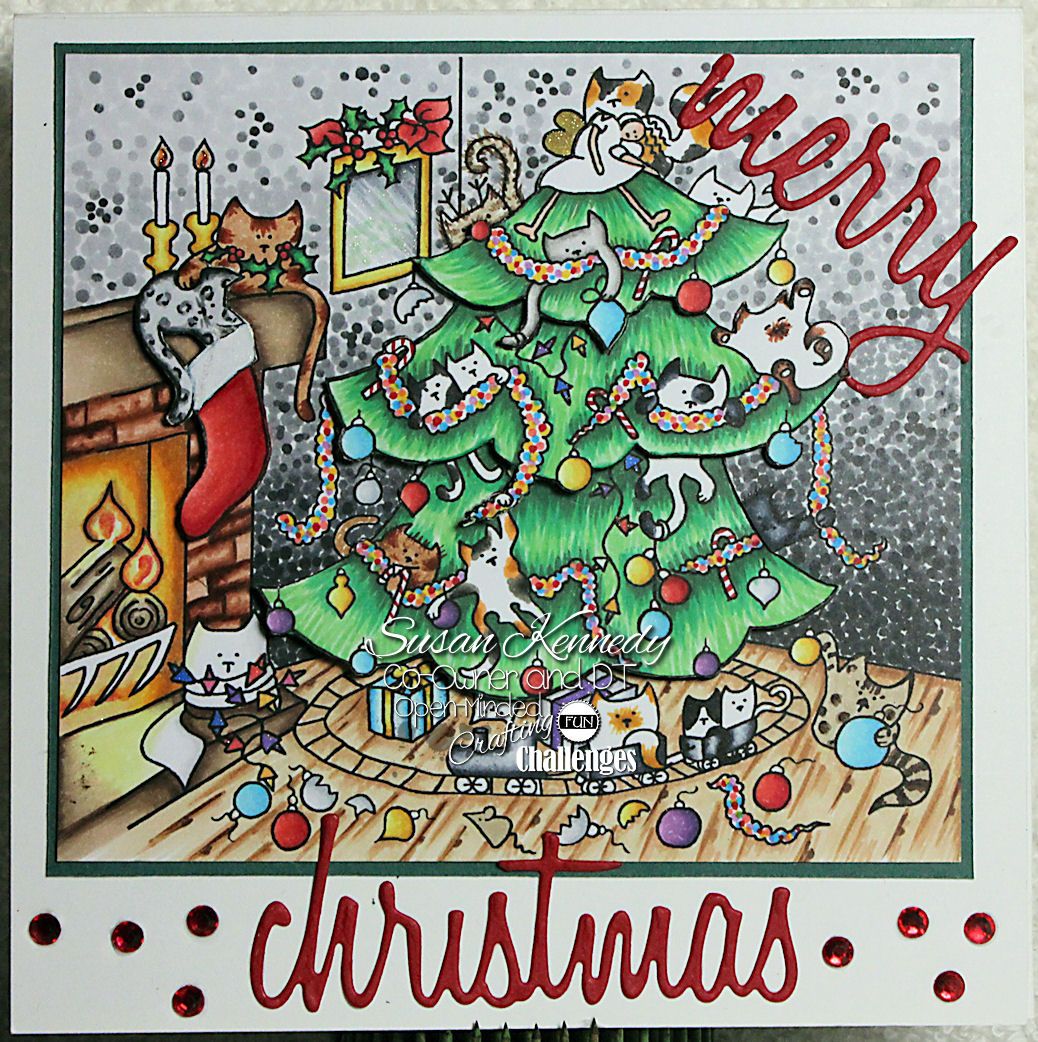 For this card I have used '
Pulling Down The Christmas Tree
' from
Knitty Kitty Digis
. I've used my Copic Markers to color up this image. I've used some foam tape to pop up the different levels of the tree. The Merry Christmas is die cut and I've added a few gems. I've also added a bit of Wink Of Stella around the tree. I had a lot of fun coloring all the different kittens! On the inside I used a corner die.
Copic Markers Used:
Tree and Holly: G12, G14, G16, G19, G29
Bricks: E11, E13, E15, E18
Logs and Mantle: E43, E44, E47
Floor: E31, E33, E35, E47
Yellow Highlights: Y00, Y11, Y15, YR15
Flame: R35, YR15, Y15, Y11
Wall: N0, N1, N3, N5, N7, N9
Berries, Baubles, Stocking: R22, R24, R29, R46
Silver Baubles: C00, C1, C3, C5, C7
Train: C00, C1, C3, C5, C7
Blue Baubles: B00, B01, B02
Gold Baubles: Y00, Y11, Y15, YR24
Garland: R29, V15, R22, B04, Y15
Purple Baubles: V12, V15, V17
Cats: E43, E44, E47; E08, E15, E35; YR21, YR25, W5, W7, W9; W5, W7, W9; C3, C5, C7, C9; N1, N3, N5, N9; E15, E18; E33, E35, E19, E39; C00, C1; T1, T3, T5; T7, T9; T7, T9, YR23, YR24; YR23, YR24; E43, E44, E47, E49