Good morning everyone! I have spent so much time the last couple of weeks looking for a house. I have not been able to craft or anything! It is really exhausting! I'm hoping to get a bit of crafting done over the next couple of weeks to get me back ahead! I'm so behind right now! We will see how that goes! We have put in a bid for a house.. we should know something by Tuesday morning. Other than that... I've been reading and sleeping. And when I start to read, I fall asleep LOL So, definitely more sleeping than reading LOL And a lot of running around!
Okay.. on to my post. This is for the new release at
SLSLines Digital Stamps
and I am using
Rainbow Heart Clouds
.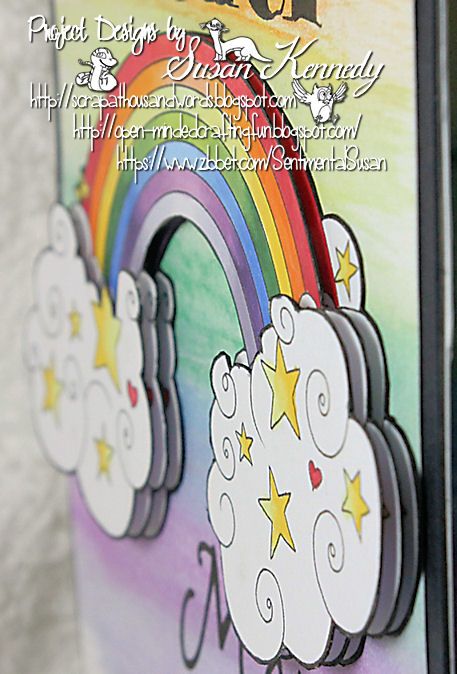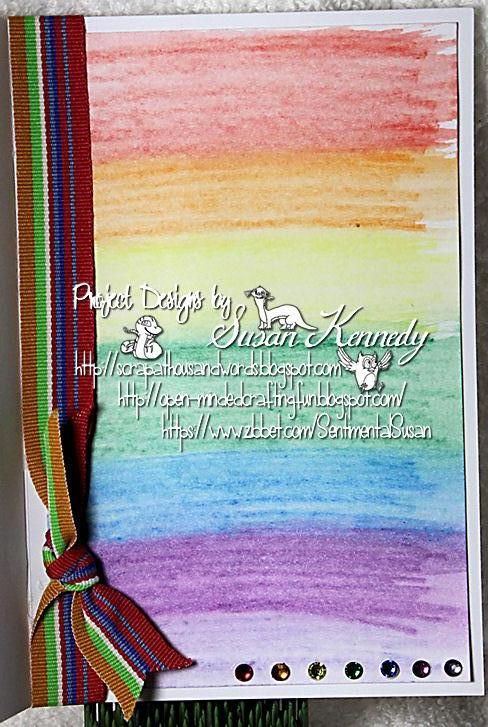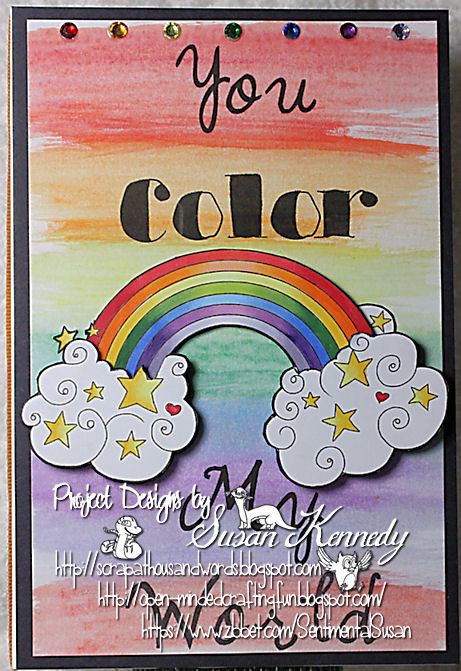 For this card I used my Watercolor pencils and created the rainbow pattern in the background. I colored the image with Copic markers. The sentiment was printed. I also layered the image a bit. I added some gems on the outside and inside. I added some ribbon on the inside.
Copic Markers Used:
Violet: V20, V22, V25

Purple: V12, V15, V17

Blue: B21, B23, B26

Green: YG25, G24, G28

Yellow: Y00, Y11, Y15, Y18

Orange: YR01, YR04, YR07

Red: R24, $35, R46
Challenges: