Good morning everyone and a very happy Friday! I'm so glad it is the end of the week! I should be home crafting, but nope.. I'll be heading off to work in a few minutes. No plans for us this weekend unless my husband changes his mind. I'm hoping for a quiet weekend of crafting. That would be great this weekend! I hope you all have a great Friday! And happy crafting!
A different easel for today: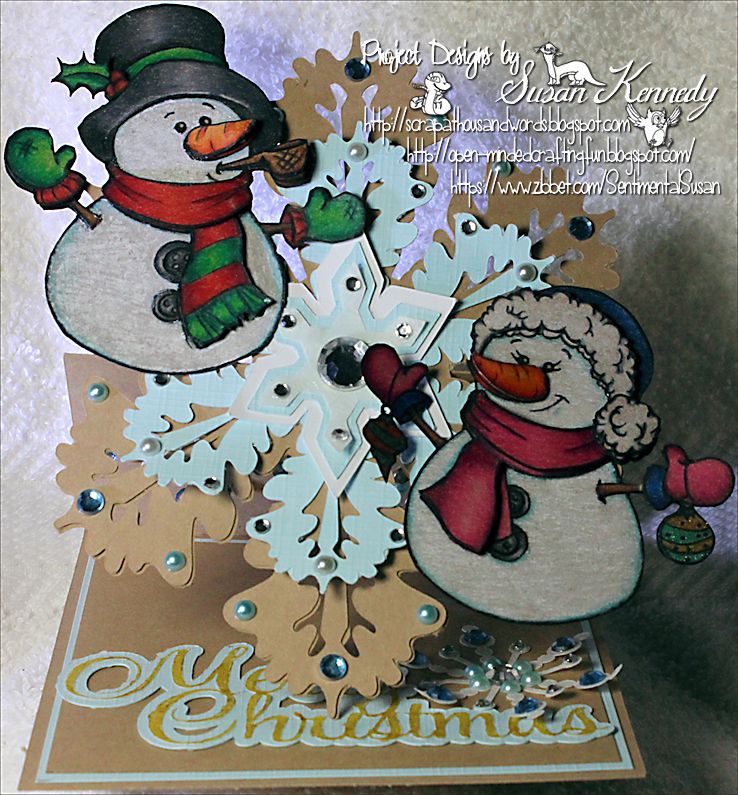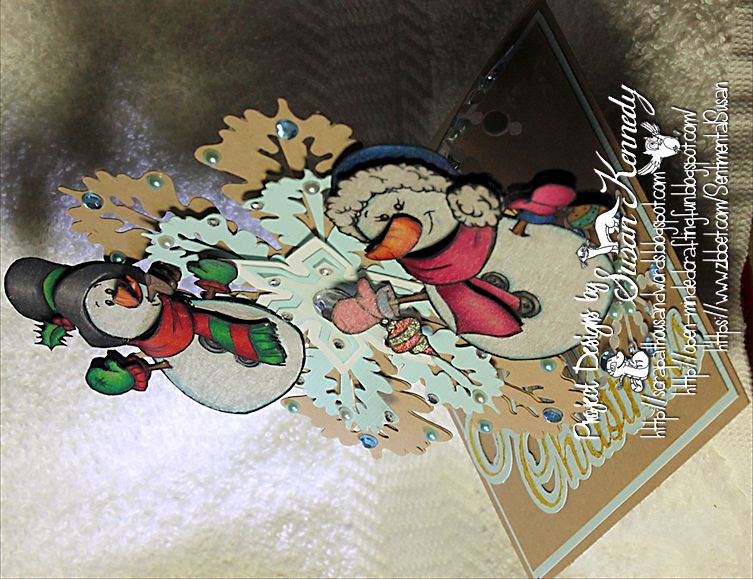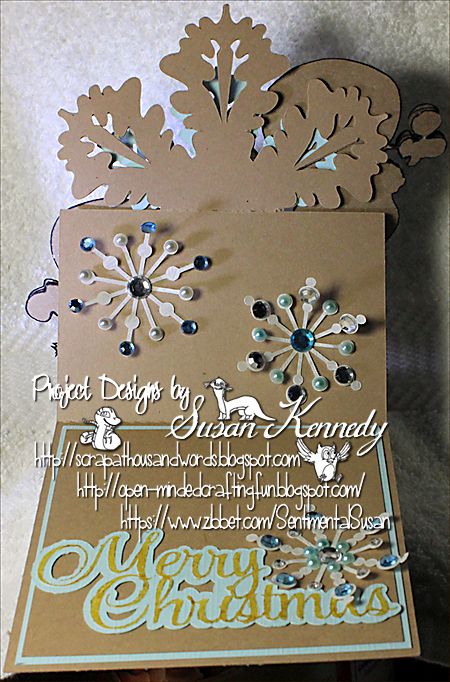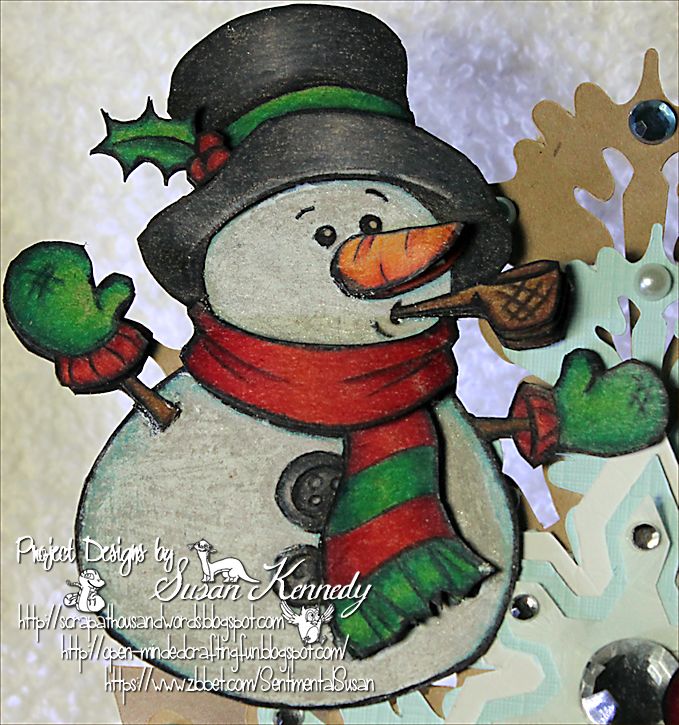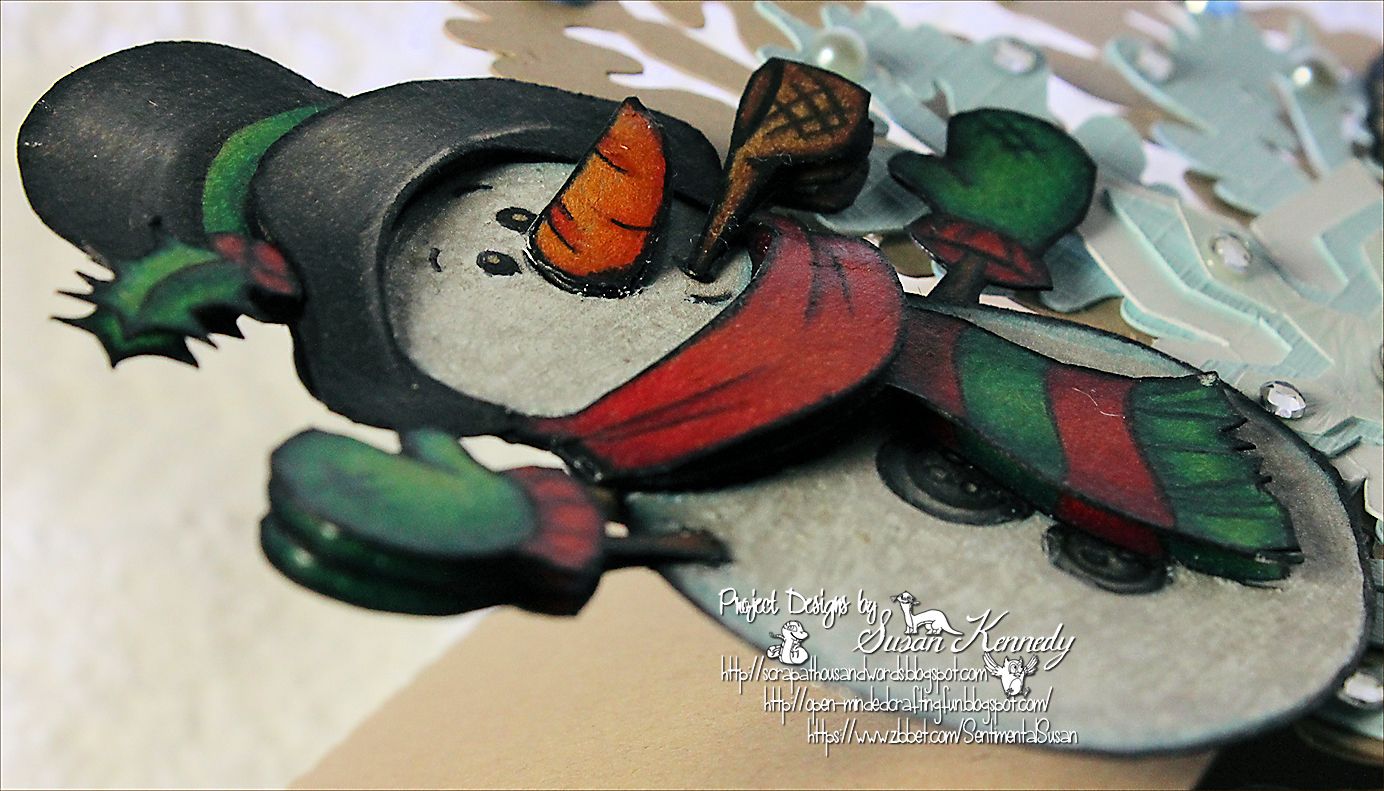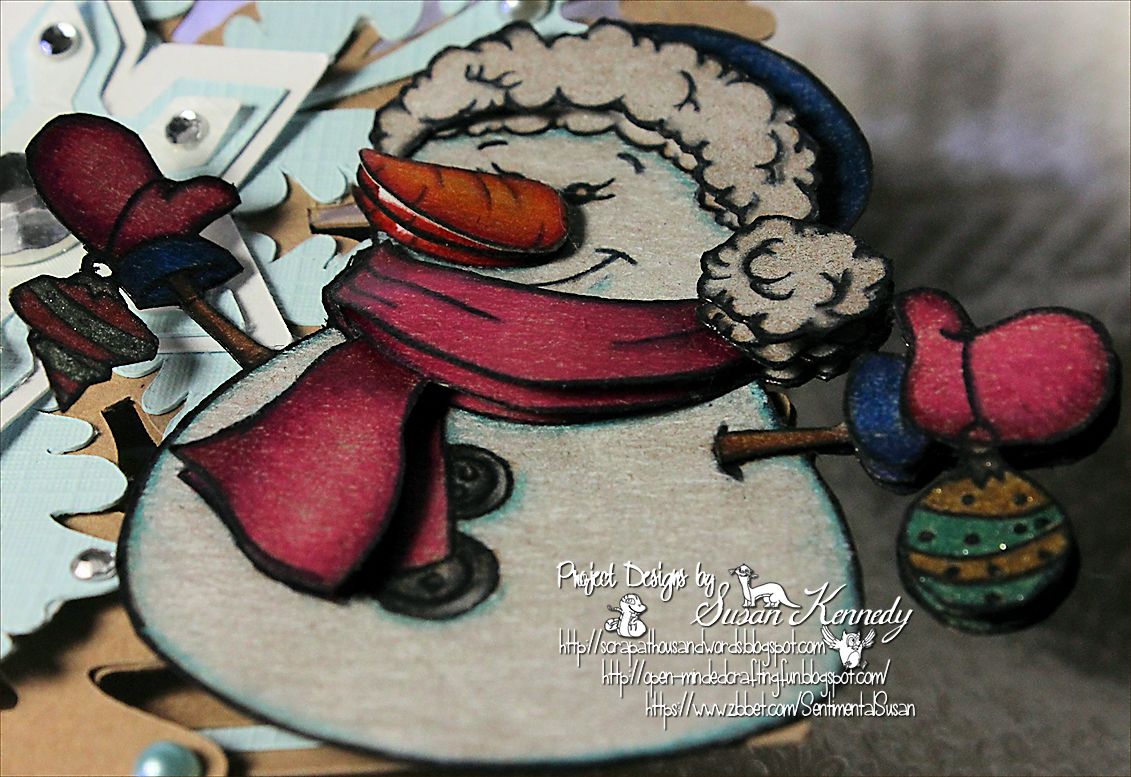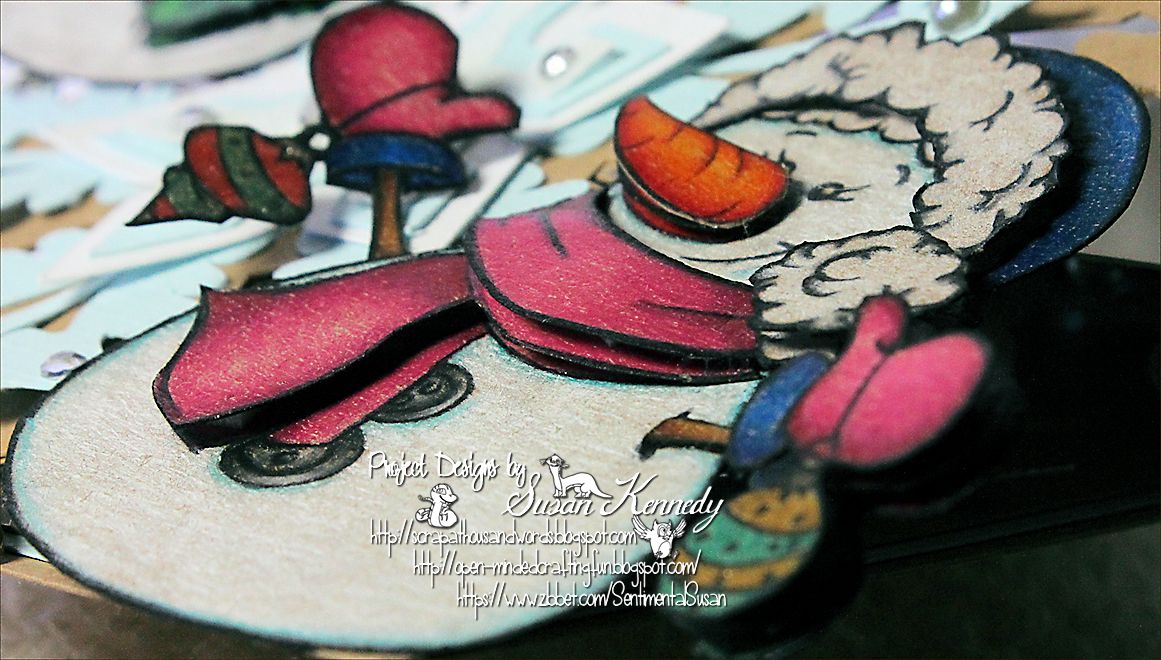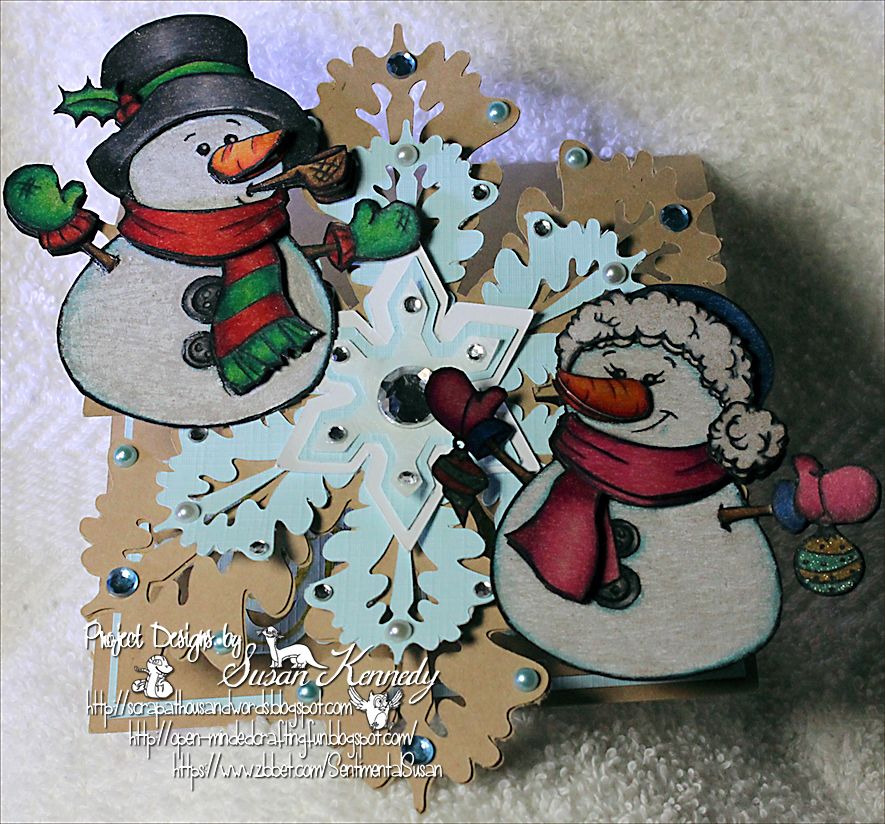 This is an easel card created with the Silhouette Cameo. I loved the snowflake. I added the two snow people onto the card. These two adorable snow people are from
Drawn With Character
. I absolutely LOVE Krista's images! I want them all!! So I colored these on Kraft paper with my Faber-Castell Polychromos. I distressed the actual snowpeople a bit. I wanted to see how they would look. I colored the two ornaments that the snow woman is holding with my Spica glitter markers. I did a bit of layering on the snow people as well. I added some gems and pearls onto the snowflake. I also added some smaller snowflakes onto the inside of the card to finish it off a bit. Hopefully the photos will show you a bit of everything.
Challenges: