Today is Tag, You're It Tuesday at Whiff of Joy!! Each Tuesday, one of the Whiff of Joy Design Team Members will find a creation from one of you and use that as her CASE to create from. Where do we find your projects? We look on the Facebook group, Pinterest, Instagram or those of you that are entering the Whiff of Joy challenges! If you are sharing a Whiff Of Joy project through social medias, please remember to tag with @whiffofjoy and we will find it!!
For this Tag, You're It Tuesday, I have chosen this beautiful creation from
Ellabella
:
I absolutely love her creation!! I fell in love with the design. I love the tall or long cards. I think they look great. I also love the layer of ribbons and the buttons! Absolutely love it!!! For CASEing this card I used the idea of the design as a whole. Love it! And you should see all of
Ellabella's
creations! She is so talented!! So, here is what I came up with: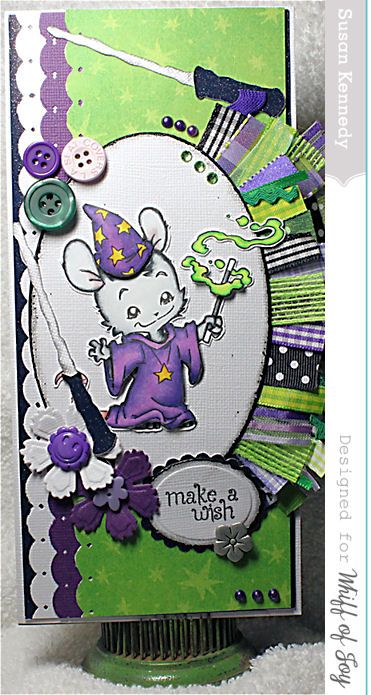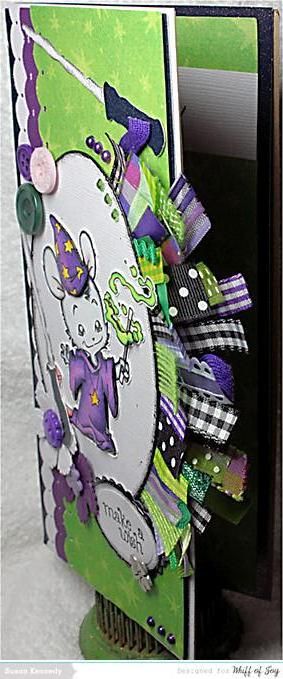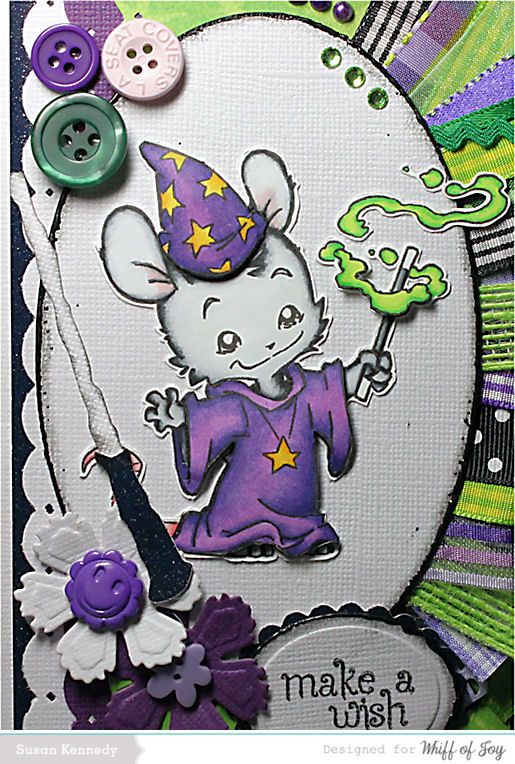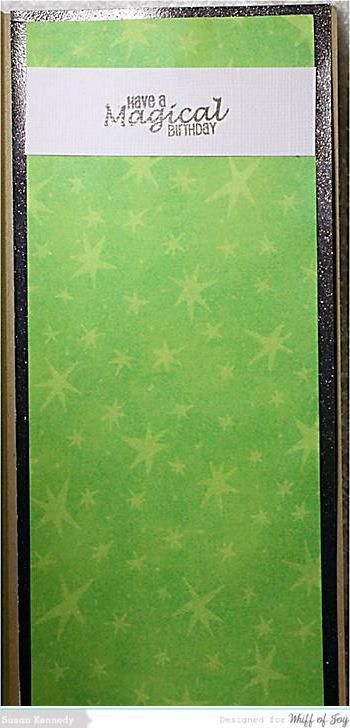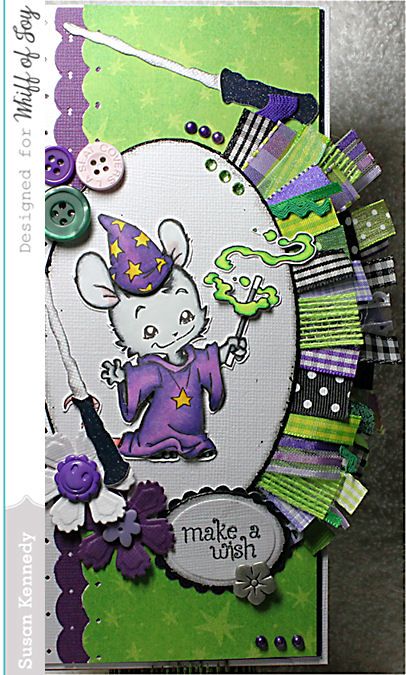 My color scheme is way different LOL I used one of my punches for the edge. I used a Spellbinders die for the flowers, I picked out lots of different ribbons and ric rac. I added pearls outside of the oval and at the bottom of the card. This is the first time that I have attempted to color pearls with my Copic markers and i LOVE it!! It colors so smoothly and evenly. I think they turned out great! I didn't have purple, so that was the option.. color! LOL I used green gems for the inside of the oval. On the edge of the large oval and the small over I embossed with black embossing enamel and I inked the very edge as well. The sentiments are stamped. The centers for the two flowers AND the metal flower on the outside sentiment are all buttons as well as the obvious ones at the top of the oval. LOL! I cut out the two wands from a Silhouette Cameo cut. The ovals and the scalloped oval are all Spellbinders dies. The wonderful image is
Merlin Henry
which you can find at the
Whiff of Joy shop
. I colored him with my Copic markers. I did do a bit of decoupage... the hat, the outfit and part of the magic spell.
Copic Markers Used:
Hat and Robe: V15, V17, BV08
Henry: N0, N1, N3, N5, N9
Wand: N3, N5, N9
Tail: R20, R21, R22
Ear Pink: R20
Stars: Y15, Y19, Y38
Magic: YG01, YG05, YG09
Challenges: