Good morning! Happy Friday!! So glad it is almost the weekend!! Woot!!! I'm really looking forward to crafting this weekend!! Bailey has her 2nd Lacrosse game tomorrow morning... I think it starts at 8 am; she has to be there at 7:15 am. I laughed at her.. she doesn't get up early... for me.. thats late!! LOL I'm an early bird! That is because I'm at work at 6 am! I like to miss the traffic.. its fantastic coming in early and going home at 3 pm! I miss the traffic both ways!!
Today we are beginning Challenge #107 which is On The Darker Side over at
Delicious Doodles
. Since I am trying to work on Christmas cards every chance I get :) I did another Creepy Christmas Card! LOL Merry Creepmas.. here it is: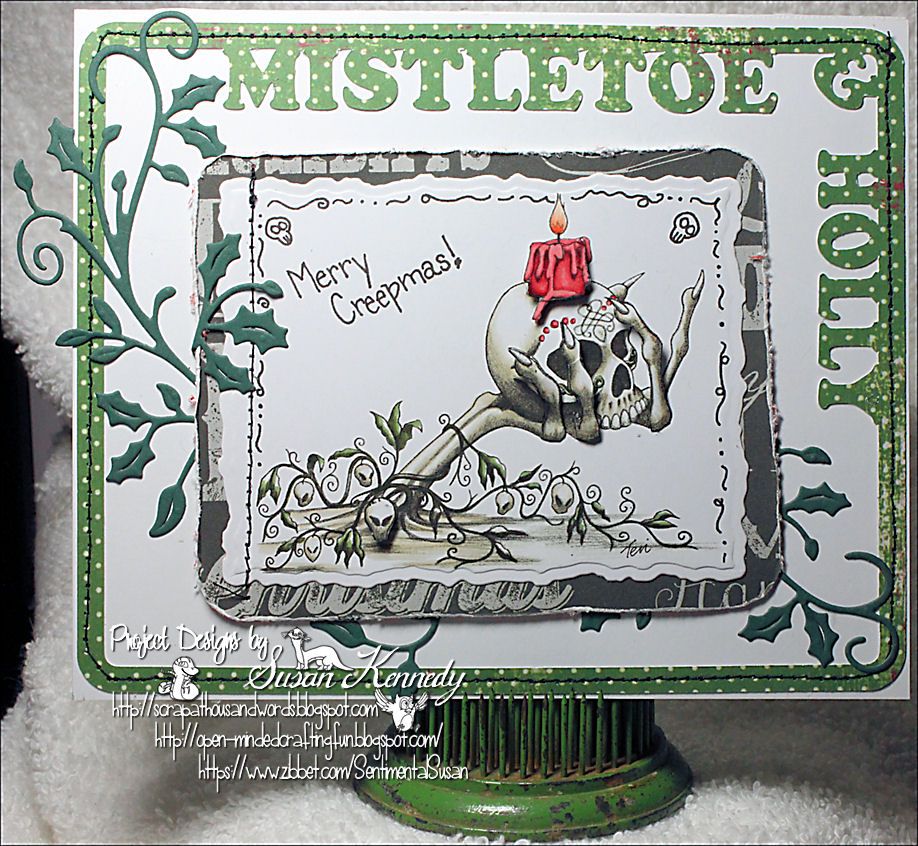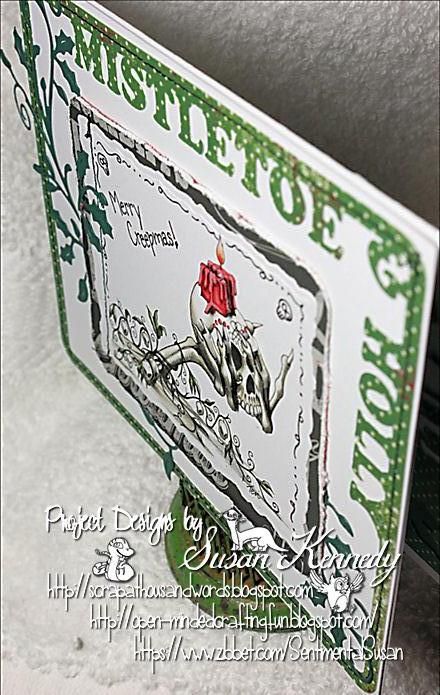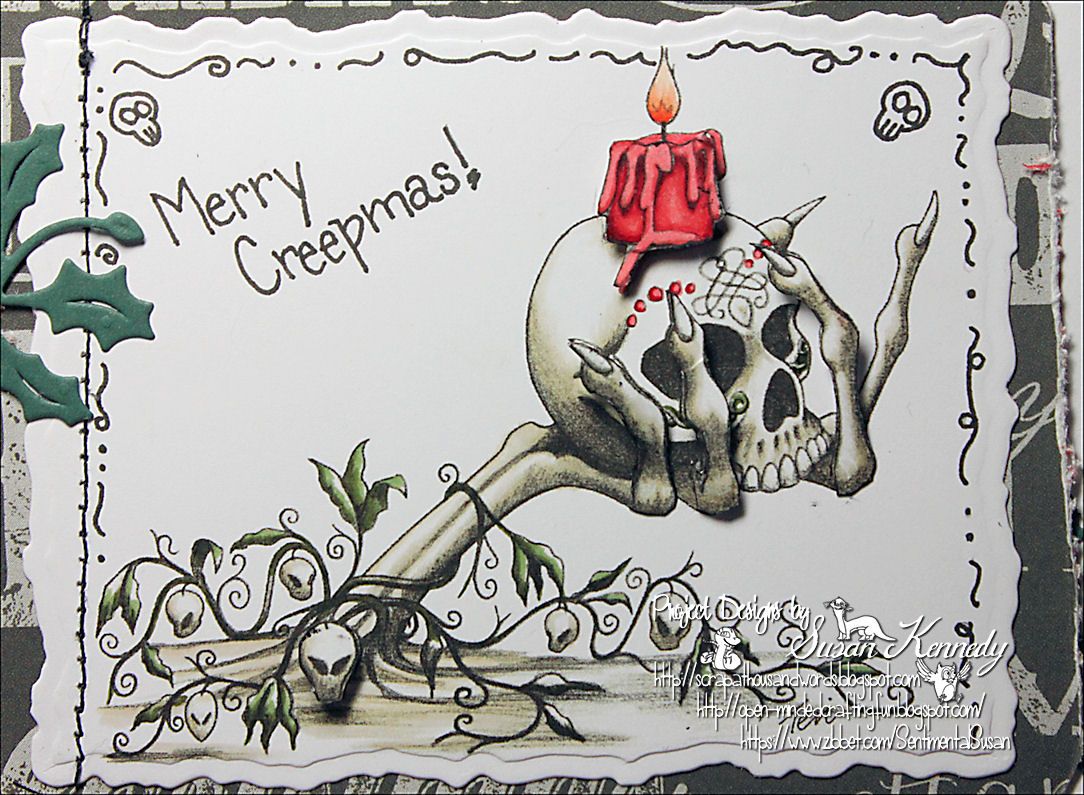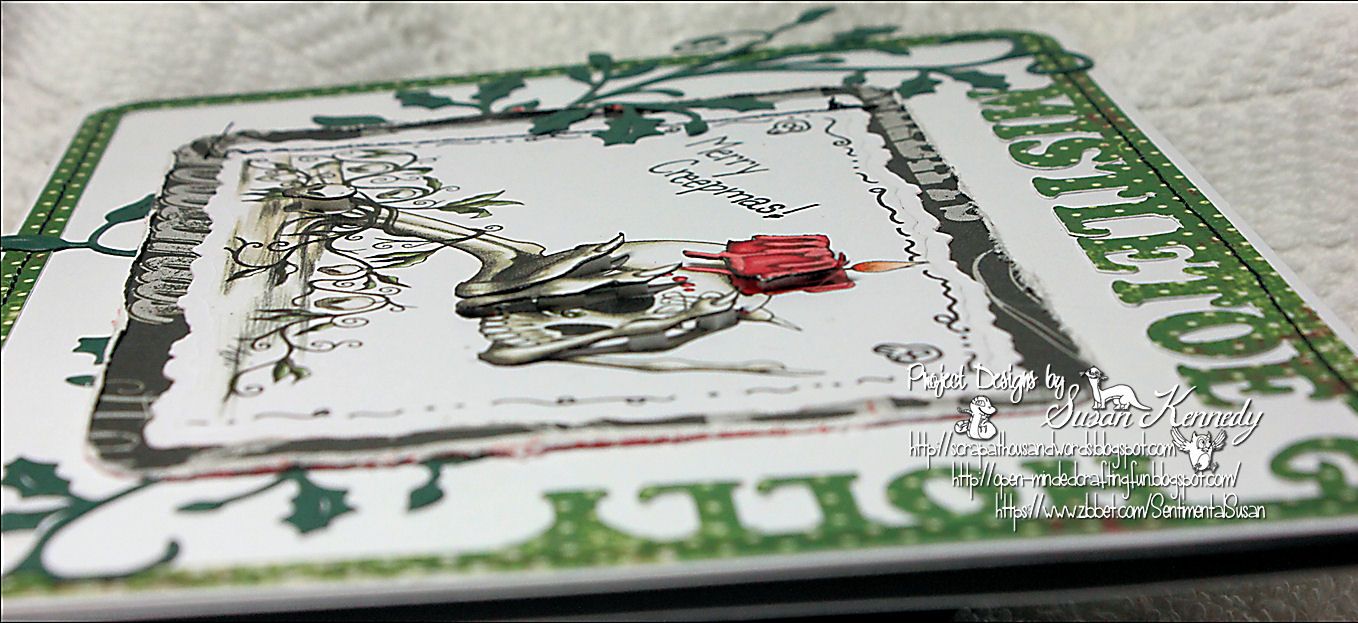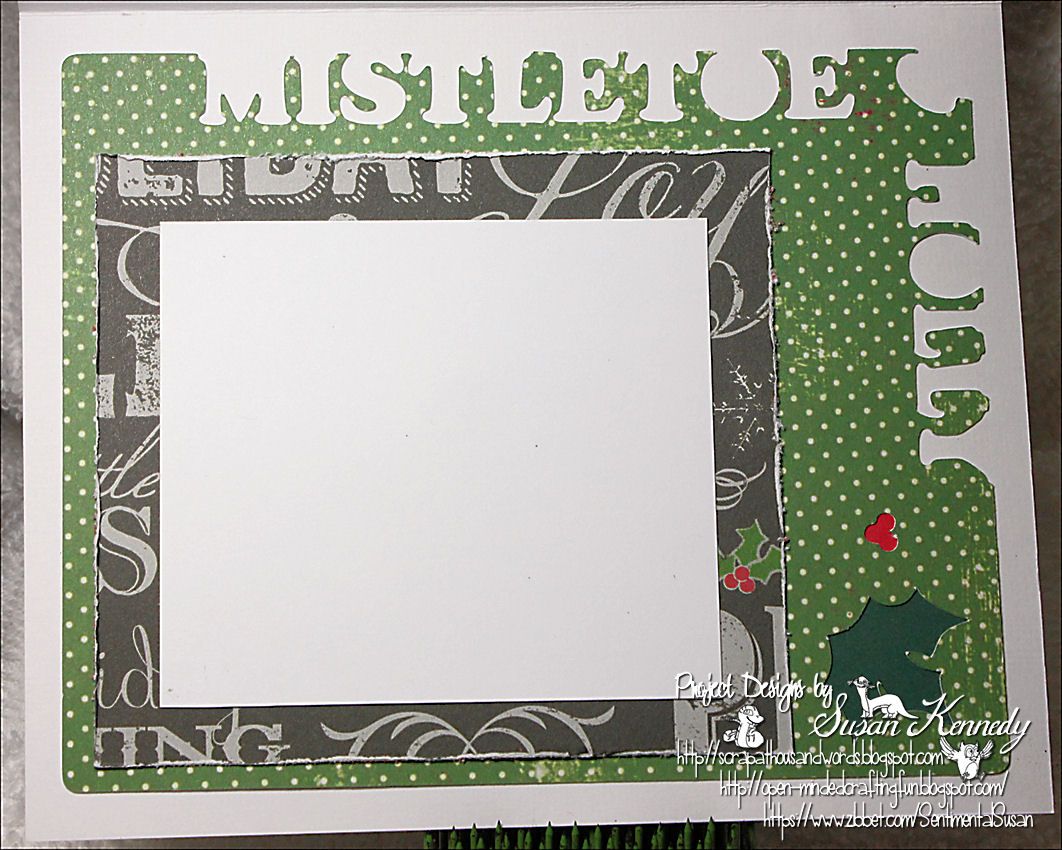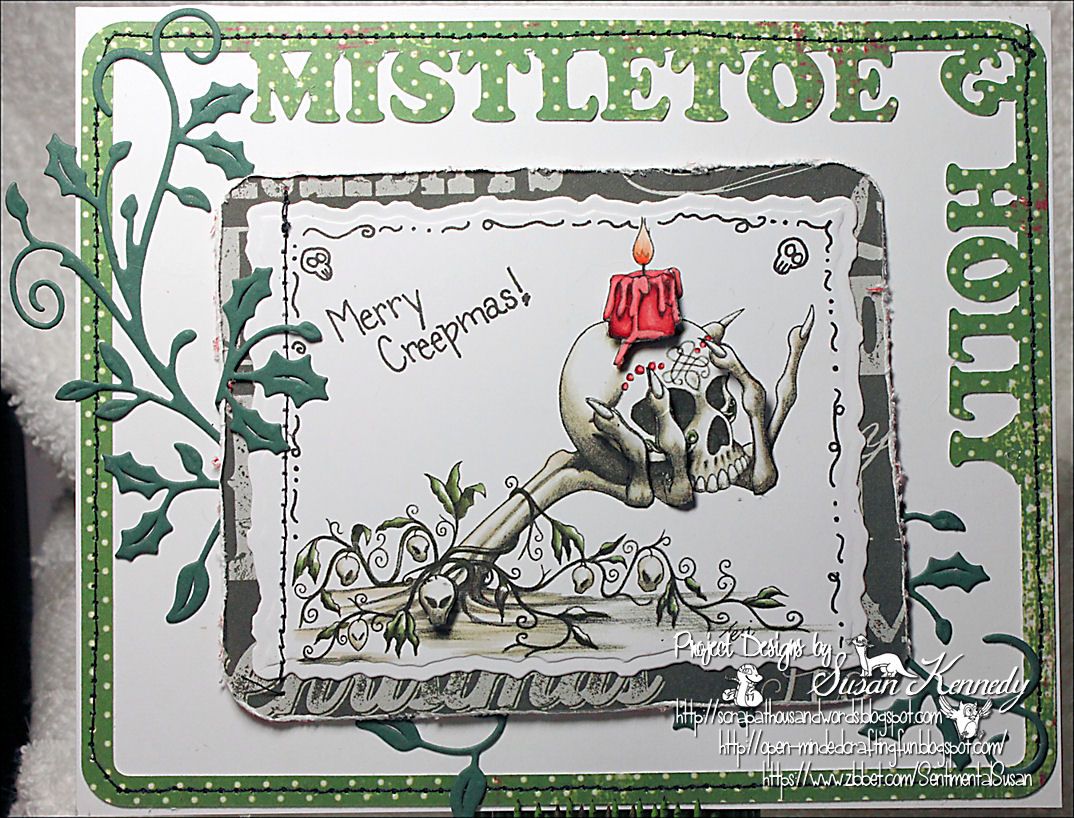 For this card I used Creepmas Centerpiece which you can find at the Delicious Doodles Shop. I did a bit of decoupage on this image. the candle, the fingers and one of the berry skulls on the holly LOL I colored the image with my Copic Markers. I added two holly swirls from Cheery Lynn. The image was cut with a Spellbinders die. The frame was cut with the Cameo and the negative from that cut was used on the inside. I did one line of stitching down the image and around the edge of the frame. Last but not least I did some doodling around the image as well. I did add a bit of distressing on the black patterned paper inside and out.
Copic Markers Used:
Bones: E40, E41
Holly Leaves: G94, G99
Flame: YR00, YR02, YR09

Candle:

R22, R25, R35, R46
Challenges: