Good morning everyone! I think I feel a little bit better today. I haven't decided yet LOL I hate being sick! Today is my son's birthday... so Kevin is out with my youngest doing some shipping for cake and stuff. That's my day! Hoping to feel a bit better.
So, today is my inspiration post at
Meljen's Designs
. I have been wanting to try this creation for a while now and when I decided which image I was going to use this month I decided that this was the image to use for this: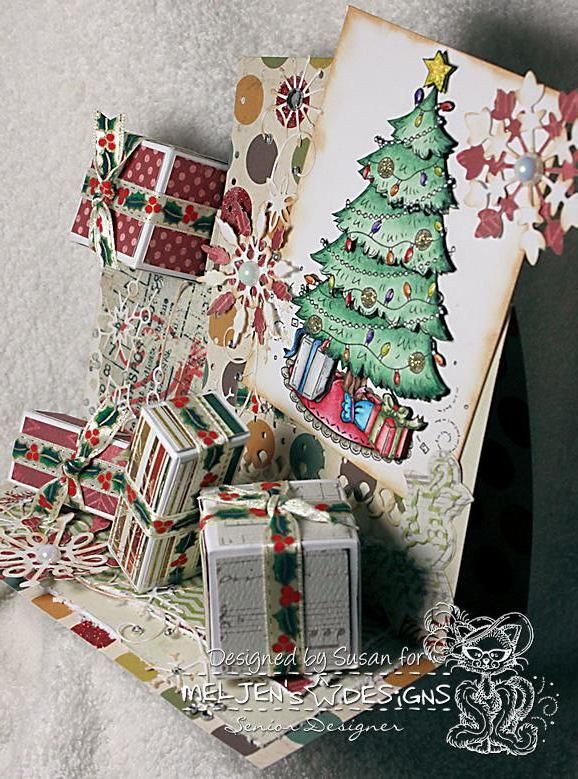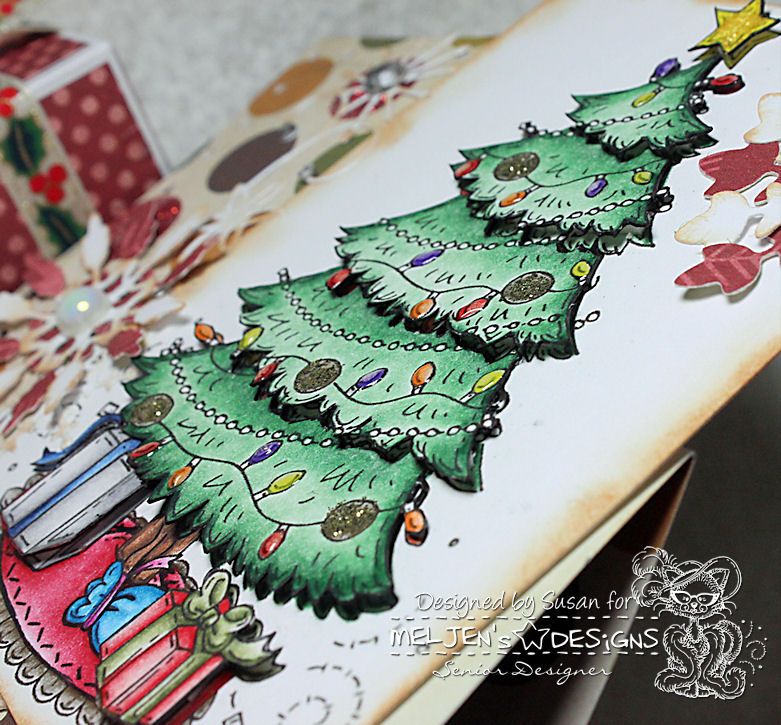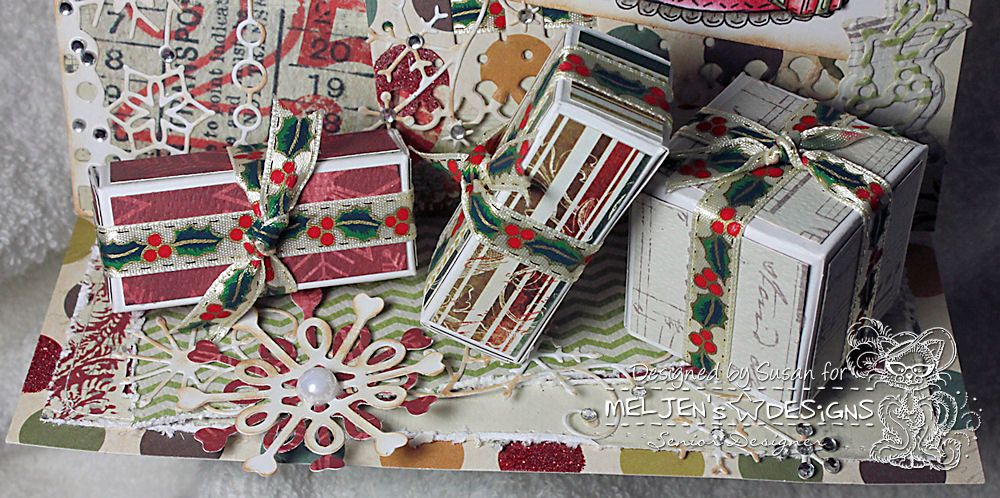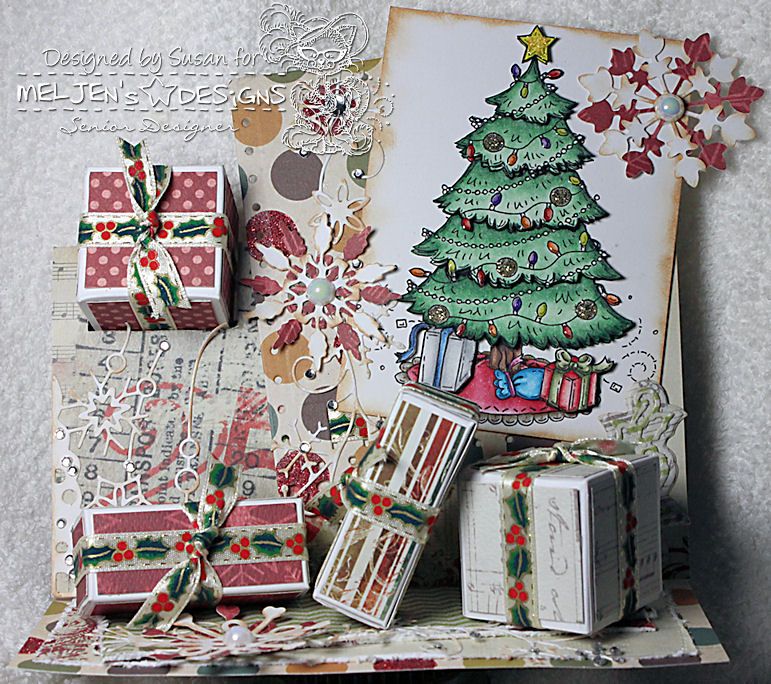 So, I think they are classifying this as a card, but I'm going with a Christmas Decoration LOL!! I didn't add a sentiment and the gifts are all glued down, so there is really no way to fold this up and put it in an envelope. For that... I think it justifies calling it a Christmas Decoration! I'm trying to decide if I should keep it and put it out at Christmas or if I should give it as a gift... to my mother or something! I'm just not sure! Anyway!! I used
Christmas Tree
which you can find at the
Meljen's Designs Shop
. I LOVE this image! I think I use it every year LOL I just LOVE to decoupage it!! It is perfect! I decoupaged each layer of the tree and then the gifts. I have inked everything in Tea Dye ink. I used a bunch of random Christmas paper scraps from last year to create this. I used ribbon around each gift. I layered the snowflake dies.. those are Sizzlits. I also added a small snowflake corner.. I believe that is Memory Box, but I'm not 100% sure. I also added a Holly corner that is sort of hidden behind the square gift at the bottom. There are also two snowflake border die cuts.. I know that those are Memory Box. I added white pearls to the large layered snowflake centers. I added small gems on some parts of the snowflake corner and border dies. The star on the tree and the ornaments have some Stickles on them and the lights have some Diamond Glaze on them. Hard to see that in the photos. I distressed the layers of paper on the bottom and inked the dies and the paper around the image. The image is colored with Prismacolor Pencils and Gamsol And I think that is about it! It took me 2 days to make this... well... that isn't counting the coloring and decoupaging.. with that I would say 3 days. It was really fun to make though! I doubt I will do another though!!
Challenges: