Good morning!
Today is the midway post for Challenge #23 at
Open-Minded Crafting Fun
!! The winners from Challenge #22 are posted this morning and you can come back for the midway post at noon! We want to see your fowl... or just your birds.. any birds! We have some great sponsors for this challenge and we want to thank them all SO VERY much!!!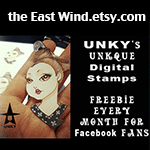 And here is my creation for the Midway Post at
Open-Minded
: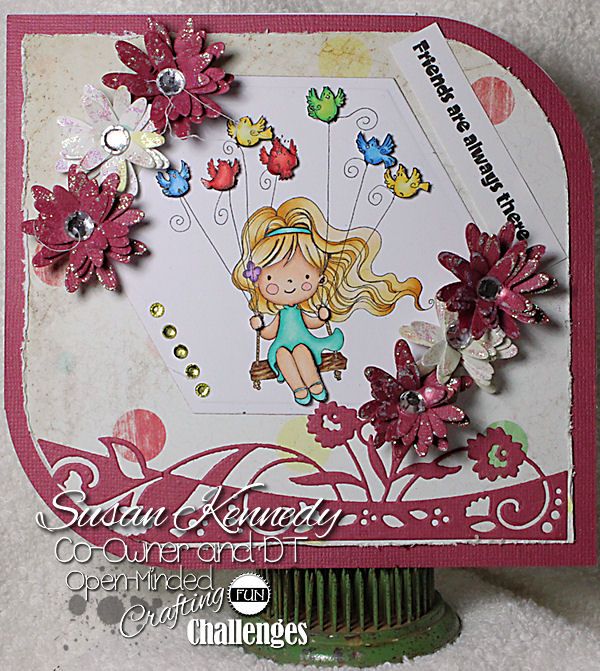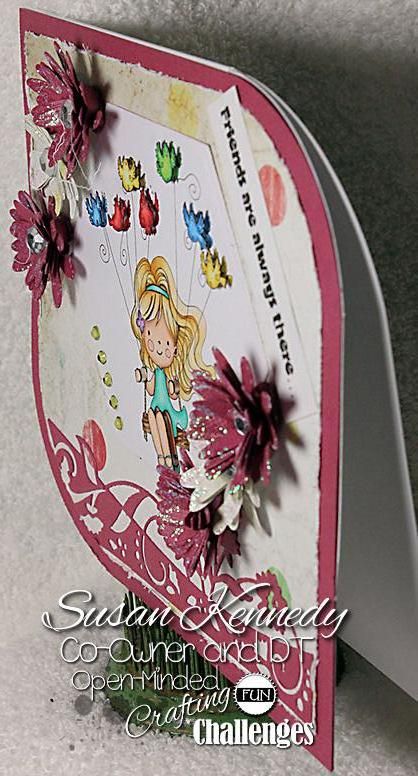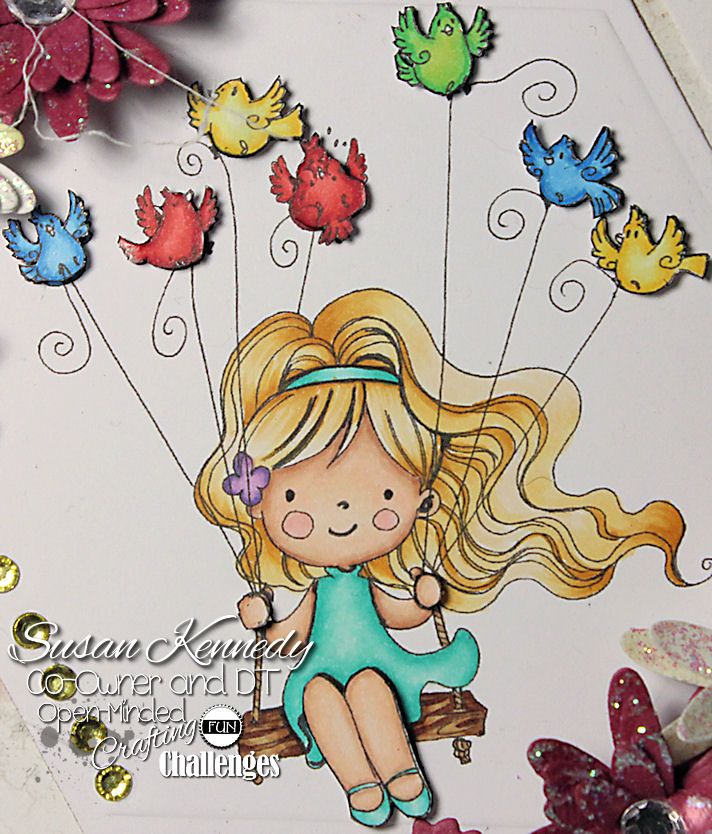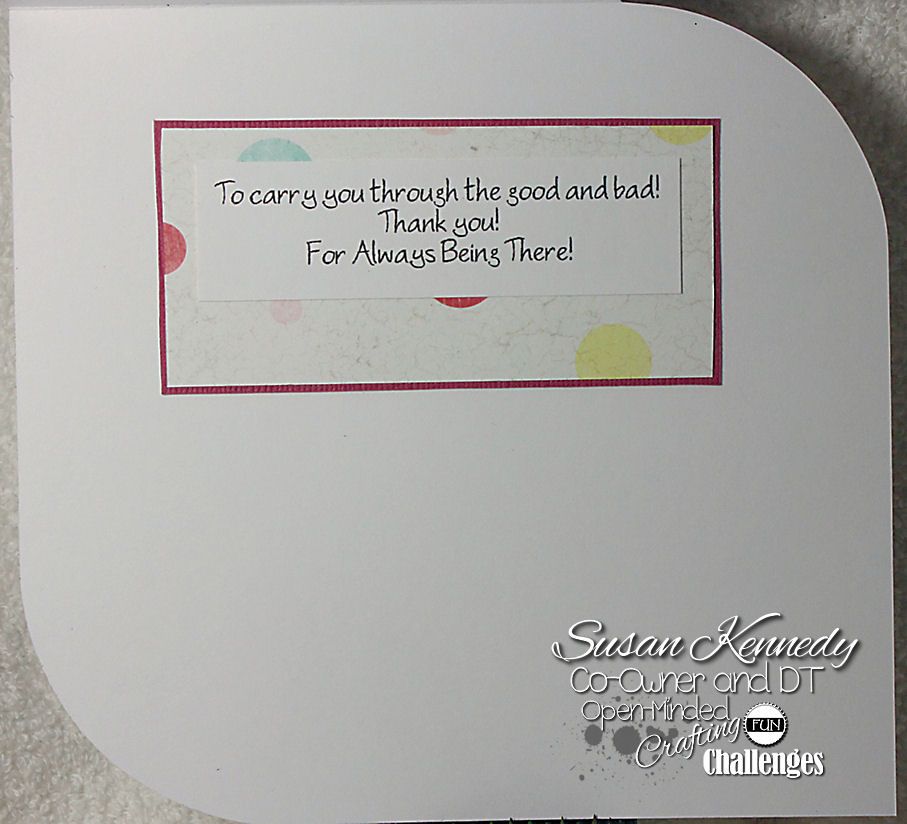 For this I used
Lisbeth on a Swing
from
MilkCoffee Stamps
. I colored the image with Copic Markers. I used several dies for this card.. the border at the bottom, the actual shape of the card, the cut around the image and the flowers as well. The flowers are My Favorite Things I think.. I'm not sure what the bottom border is. The die around the image is Spellbinders and the card was cut using the Cameo. I added some stickles to the maroon flowers to add some sparkle to them. I used gems for the centers of the flowers and small yellow gems on the side of the image. I distressed the edge of the patterned paper. I did do a little bit of decoupage. I popped the birds, her hands and her legs.
Copic Markers Used:
Skin: E000, E00, E01, E21, E11, E13; R20
Shoes, Dress and Headband: BG11, BG13, BG15
Blue Bird: B12, B14, B16
Red Bird: R22, R24, R46
Yellow Bird: Y00, Y11, Y15, Y19
Green Bird: YG03, YG06, YG09
Swing and Rope: E31, E34, E35, E37
Hair: YR20, YR31, YR23, YR24
Challenges: