Good morning! It is Wednesday... we are halfway through the week!! Woohoo!! It has been a quiet week! No Lacrosse right now.. so I'm not playing taxi as much! It is really nice! Last Saturday Bailey participated in her first Lacrosse tournament. They lost all their games, but I think they did really well against established teams. They are a new team this year with a lot of them only playing one or two years. This was Bailey's first year. She made her very first goal during the tournament too! Boy do I wish I would have had my camera ready for the shot and her expression after she made the goal LOL!! Priceless! But! I was too busy watching and cheering.. Oh well!!
Today is a new challenge at
SLSLines Digital Stamps
... Challenge #3 - Fairies! Hope you will join us!!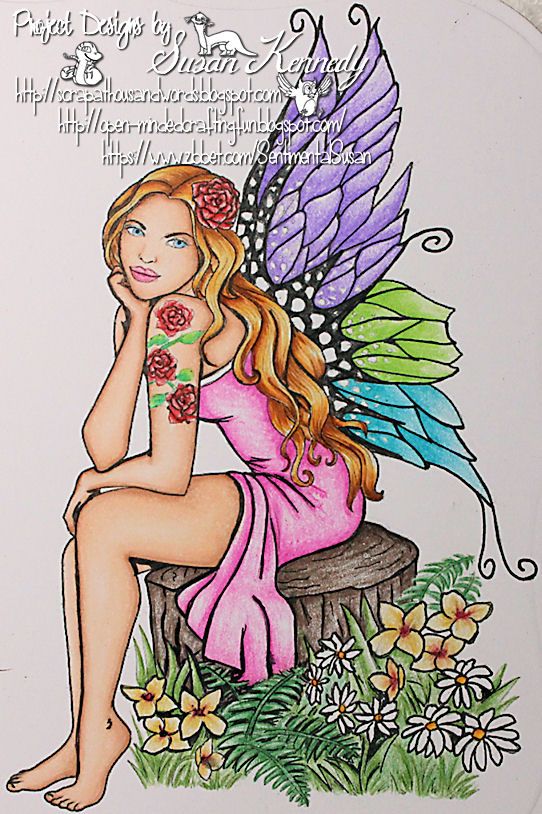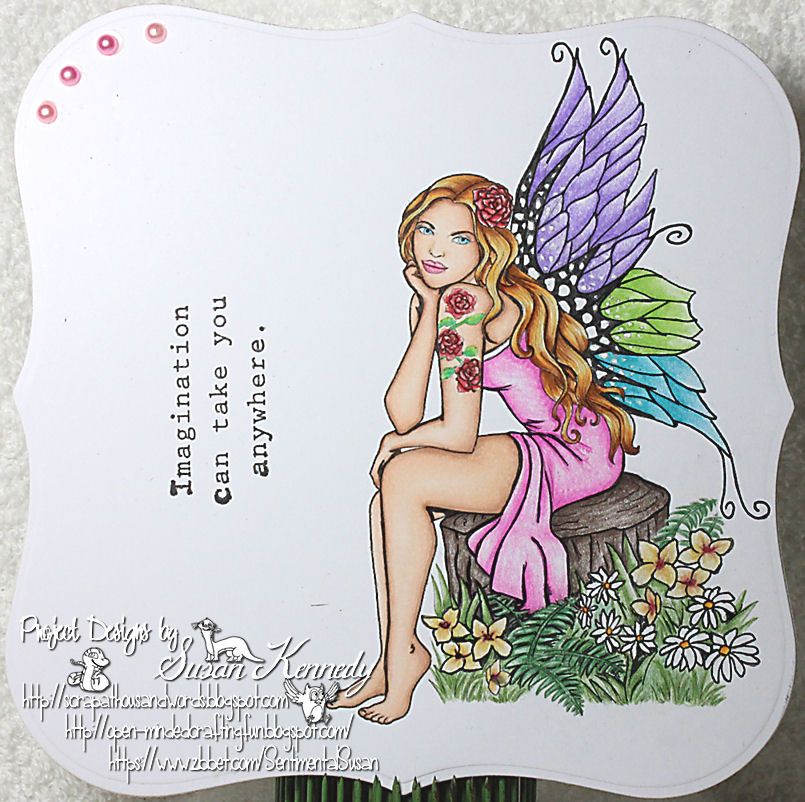 For this challenge I have used
Garden Flower Fairy
which you can find at the
SLSLines Digital Stamp Shop
! I decided to attempt a Clean and Simple card.. rare for me.. because I really stink at them LOL!! I colored her skin and hair with Copic markers. Everything else was colored with Prismacolor Pencils. I added the pink pearls and the sentiment.. and that is it!! Wow!! That is really tough for me LOL The shape was cut using a Spellbinders die.
Copic Markers:
Skin: E000, E00, E01, E11, E13
Hair: Y21, Y23, YR21, Y38, E97, E99
Challenges: