Good morning everyone! Time to get started on another week. There is no better way to start the week off than with a new challenge at
Tammy's Scrapin Corner
. This is Challenge #29 with a theme of Card For A Kid! I used a digi stamp from
QKR Stampede
-
Playing with Dad
.. of course in honor of Kevin ;) Being Australian and all LOL Here is my card: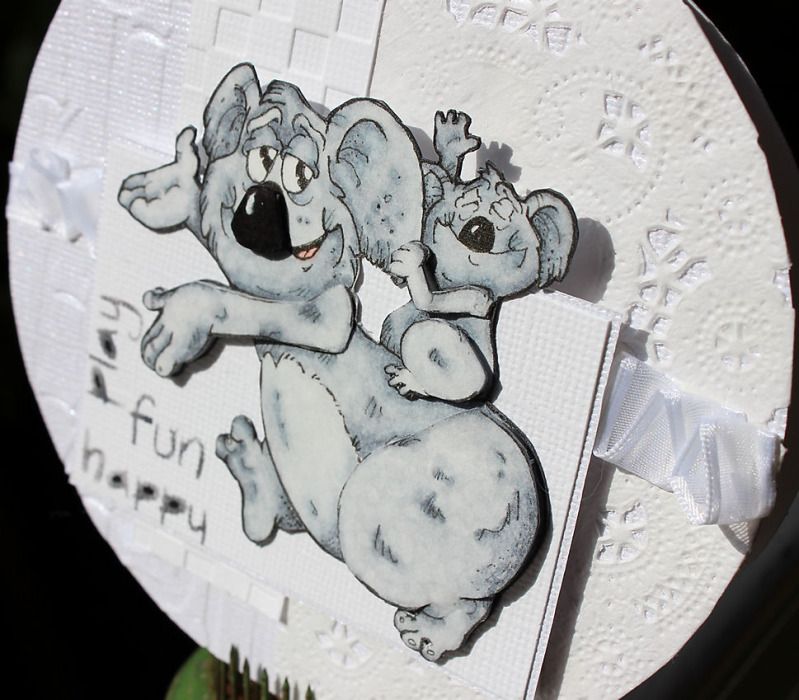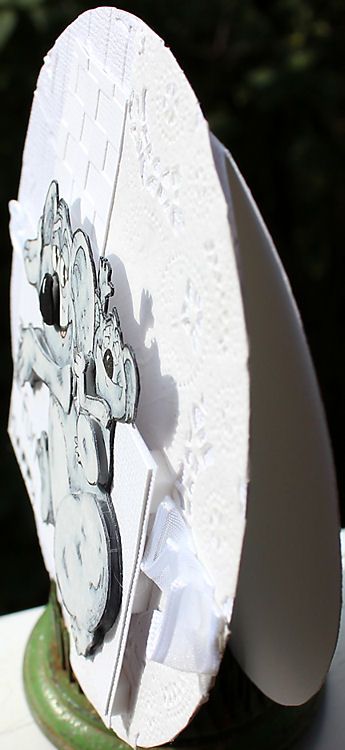 Copic: C1, C3, C5, 100, Colorless Blender
All White Paper (all pieces but card base from my stash), Doilie (from my stash), White Ribbon (from my stash)
Darice Embossing Folders Squares and Bamboo
The play, fun and happy I used a stencil and ink. Too cute! And of course.. I added dimension to the koalas.. arms, legs, popped the square. And that is about it.
Challenges:
Thankful 09/23/2012:
I am thankful for the sermon today on anger. It was enlightening as usual.

I am thankful for the kids working together to get the dishes done in record time tonight.

I am thankful for the little nap that I was able to sneak in today.

I am thankful for the good dinner tonight. Everyone pitched in and worked on something for dinner. It was great!

I am thankful to Kevin for waking me up from my nap before I slept too long. I am always thankful for him being a part of my life.
Today starts our

40 Days of Prayer

- United To Pray For A Great Awakening. They gave us a little book with a prayer schedule. Here is what it says for Day 1:
Day One Prayer Focus:
Plead for God's mercy on the Church, nation and world. Pray that He would stay His righteous judgement and turn us to Himself in fervent love and deep repentance. (2 Chronicles 7:14; Psalm 85:4-7; Daniel 9:18-19; Hebrews 4:16; James 4:8-10; 1 Peter 4:17)

Pray for believers to be much more concerned about the glory of God's Name and spread of Christ's Kingdom than economic, political and social comforts. (Matthew 5:10-12, 6:33; James 4:1-3)
Yesterday was a good day... church in the morning, a little grocery shopping after that and then home. One more quick trip to the grocery store for the couple of things that I forgot, but then home again for the duration. I was able to work on a cards. I have some images colored and I am working on getting them into cards. I was able to complete two today. Those will be coming up in future DT posts LOL Now its off to work again to start another week. I'm hoping for the state department number we are waiting on so that we can move forward with the things that Kevin needs to get done, like his medical exam and the police check. We can't do anything until we have that darn number. I hope you all have a wonderful week!