Good morning! I'm back at work in the office today. It was a rainy ride... I had to fight with myself this morning making myself go up and work out. But I did.. and I feel better for it!! Now to push ahead with the day!! I hope you all have a wonderful day and rest of your week ahead!!
Oh... I think this whole thing with the going to the psychiatrist is just in my head.Can't stop thinking about everything. I think its getting a bit down. I need to stop! Nothing to stress about. Ughhhh!! I keep telling myself I will not get on the scale. So tonight when I get home and take a shower I will NOT get on the scale. It doesn't matter what it says... I'm going to have to repeat that all day LOL. I can do this! And I have got to stop comparing myself to others. How in the world do I do that! And why such the need to be one of the best, the one at the top? I hate that about myself. I can be a bit overboard on the competativeness sometimes. But then... that is not what I teach my kids. I teach them to be competative, but not overboard. I guess we all have some issues, don't we? Bariatric Surgery is a great tool... and I have been able to come so far with it. But it seems like that addictive personality has latched on to the scales and maybe that need to not fail.... be able to lose as much as everyone else. Yep... I'm a bit crazy!! LOL I already knew that though!
Here is a Halloween CAS Card from me: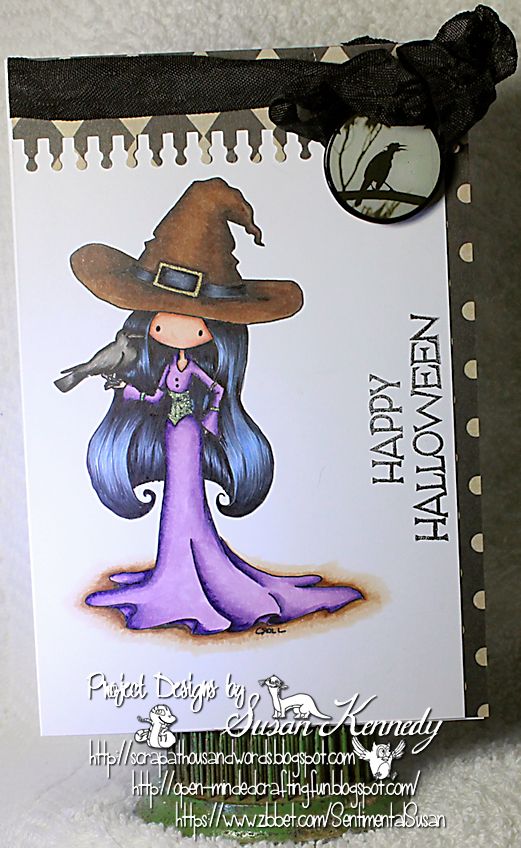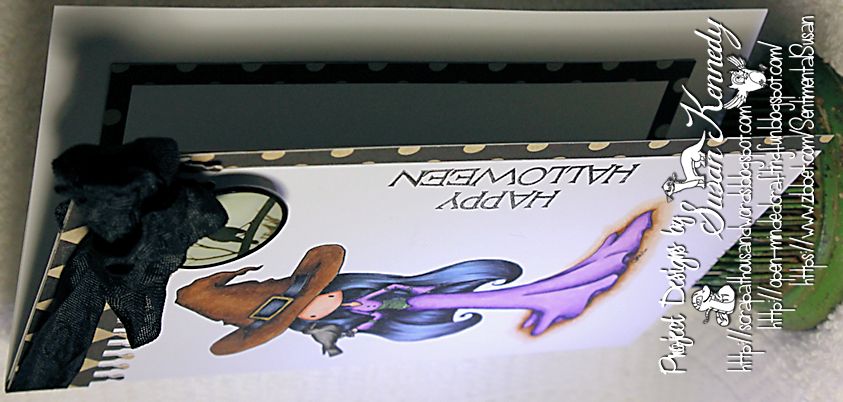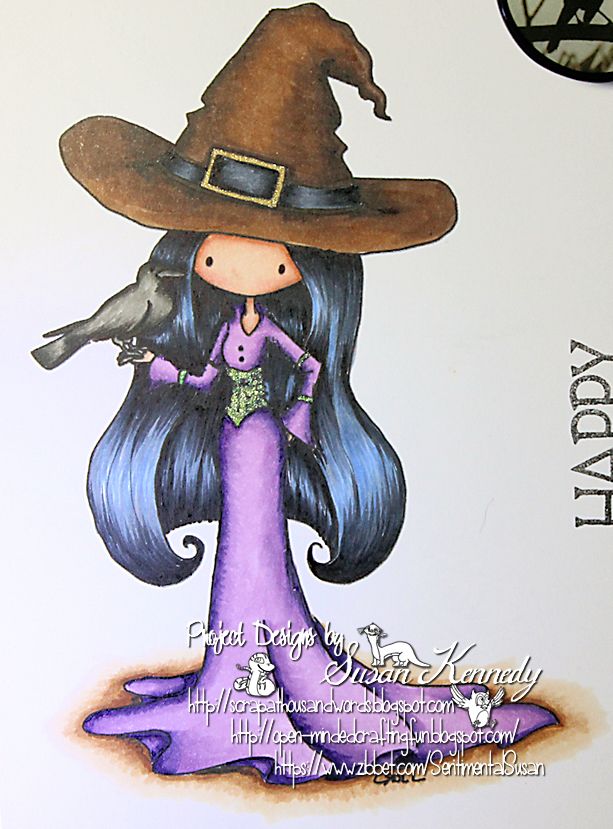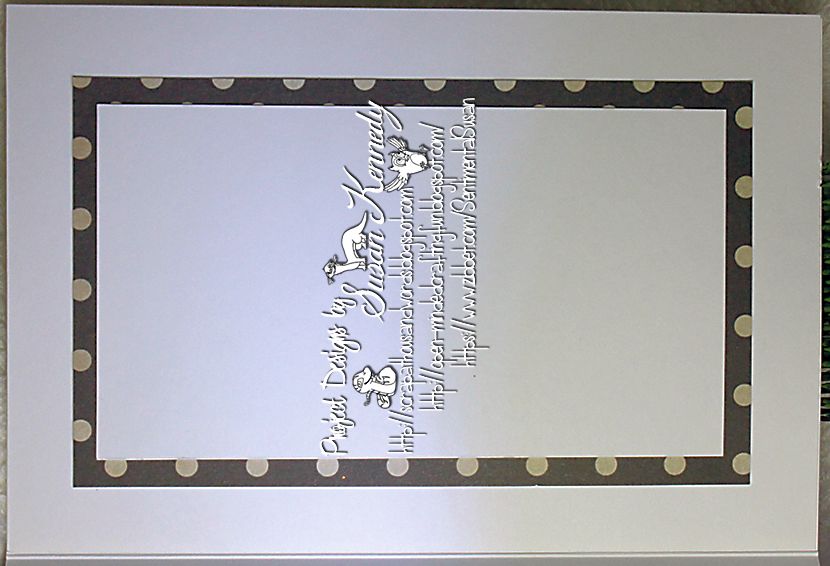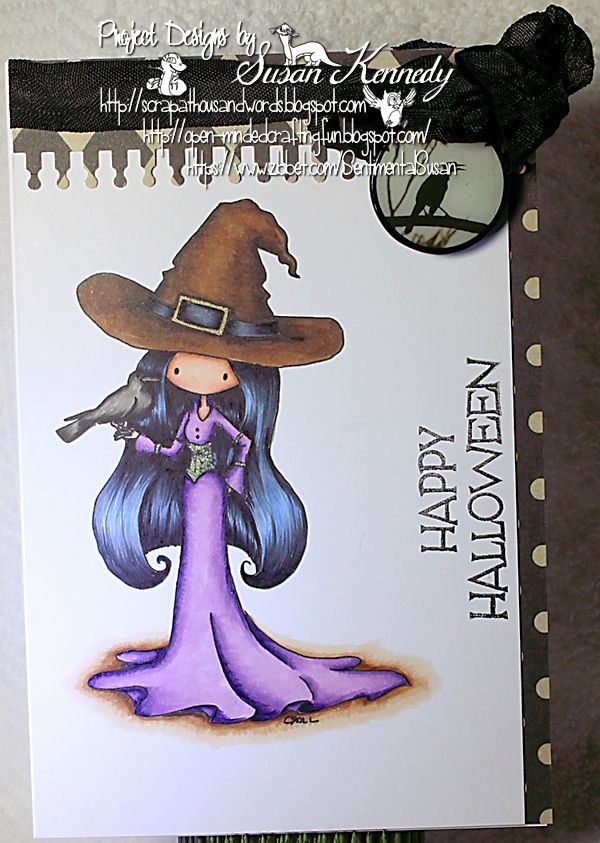 For this creation I've used Alison The Witch from
Tiddly Inks
. I've colored her up with Copic Markers. No layering! I know.. shocking!! LOL I added a border punch at the top, some ribbon and that raven charm. I stamped Happy Halloween and that is it! Really different for me to do a CAS! But for once I actually like this one!!I think she turned out okay.
Copic Markers Used:
Hat: E57, E47, E49; C5, C7, C9
Hair: B23, C5, C7, C9, 100
Skin: E000, E00, E01, E11, E13, R20
Dress: V12, V15, V17
Raven: W5, W7, W9
Ground: E30, E33, E35, E37
Challenges: