Good morning everyone!!! Today begins a new challenge at
MelJen's Designs
!! This week the challenge is
Missing You
. Here is my card: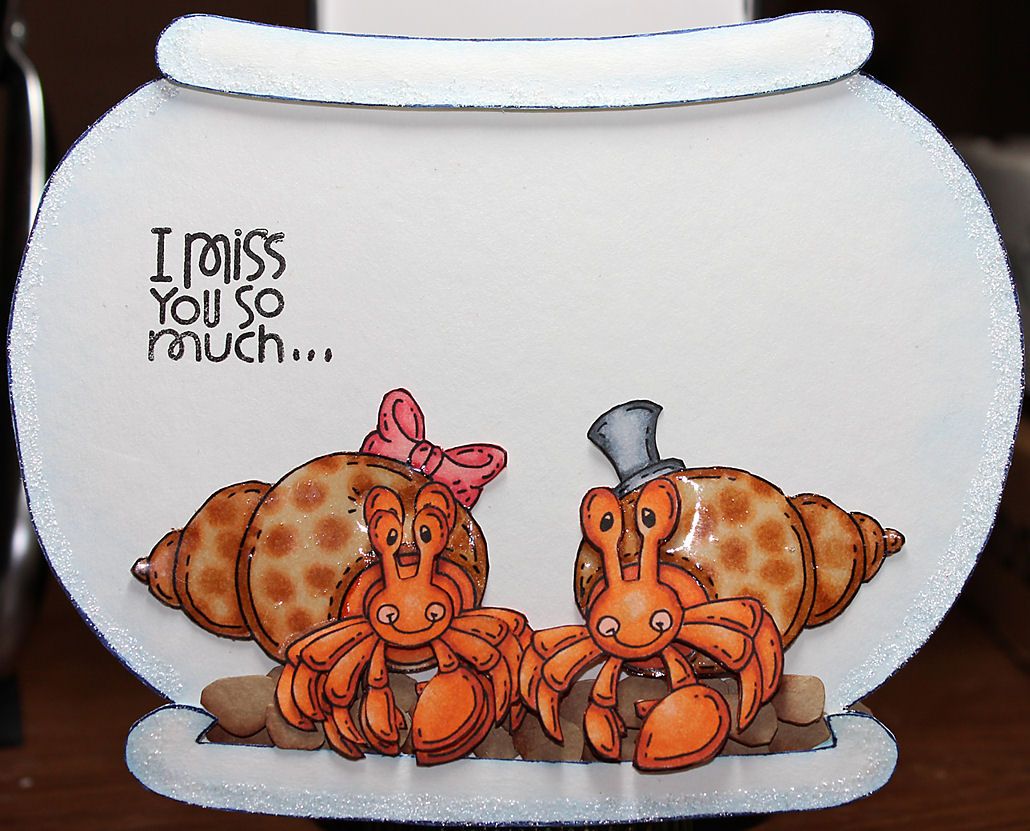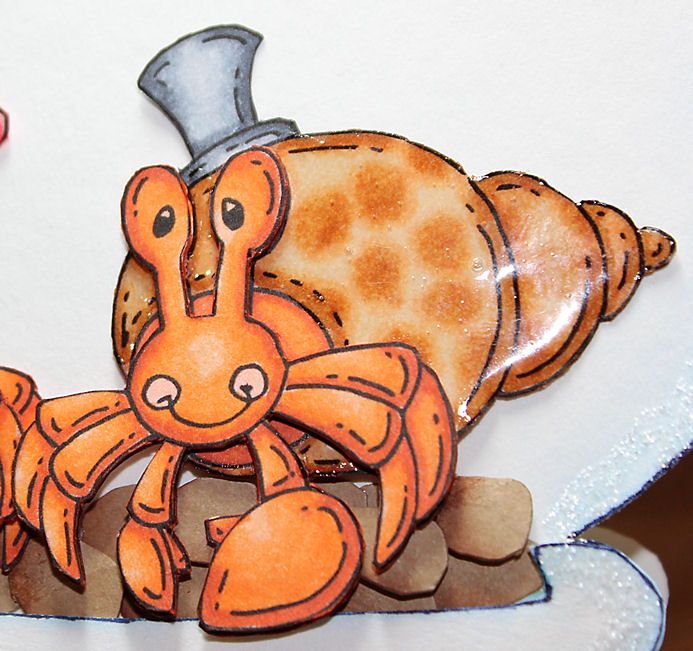 Image:
Miss Hermit Crab
and
Mister Hermit Crab
Copic:
Bow: R20, R22, R24
Crab: YR00, YR15, YR16, YR18, E93
Shell: E41, E97, E99
Hat: C1, C3, C5, C7
Diamond Glaze, Stickles, Copic .3 Multiliner Blue, Brown Chalk, Paper Smooches sentiment (Word Salad)
I love these images! I think they are just too cute! I made a pattern on their shells and shined up their shells with Diamond Glaze. I can't wait to see what you all come up with for our
"Missing You"
Theme!!
There are a couple of challenges out there for Fall Colors. This isn't a fall image, but the colors are definitely fall! :)
Challenges:
It has been a busy week. Still getting caught up at work though.. I love the progress! I'm feeling really good about it. Also, we mailed off the package to the Consulate in Australia and they have received it! That means, they will review the file and call him in for his interview. I'm hoping that we will hear something in about three weeks if we are lucky!! I'm so excited! We are right here at the very end now! So happy!!
I'm headed off to work in a few minutes.. Hope you all have a wonderful day/evening!!