Good morning and a very happy Sunday!! It has been a good weekend, but I can't believe it is over already! Watched the hockey game last night, did a bit of crafting this weekend. Bailey has Lacrosse practice.. lots of racing this weekend. That's it.. a good weekend .. I hope you all had a great weekend too!
Sad news in our MotoGP racing though... RIP Luis Salom who crashed in the Moto2 practice session and has sadly passed away. He was an amazing talent on the bikes. He will be missed.
Today I wanted to share another sympathy card with you .. fitting: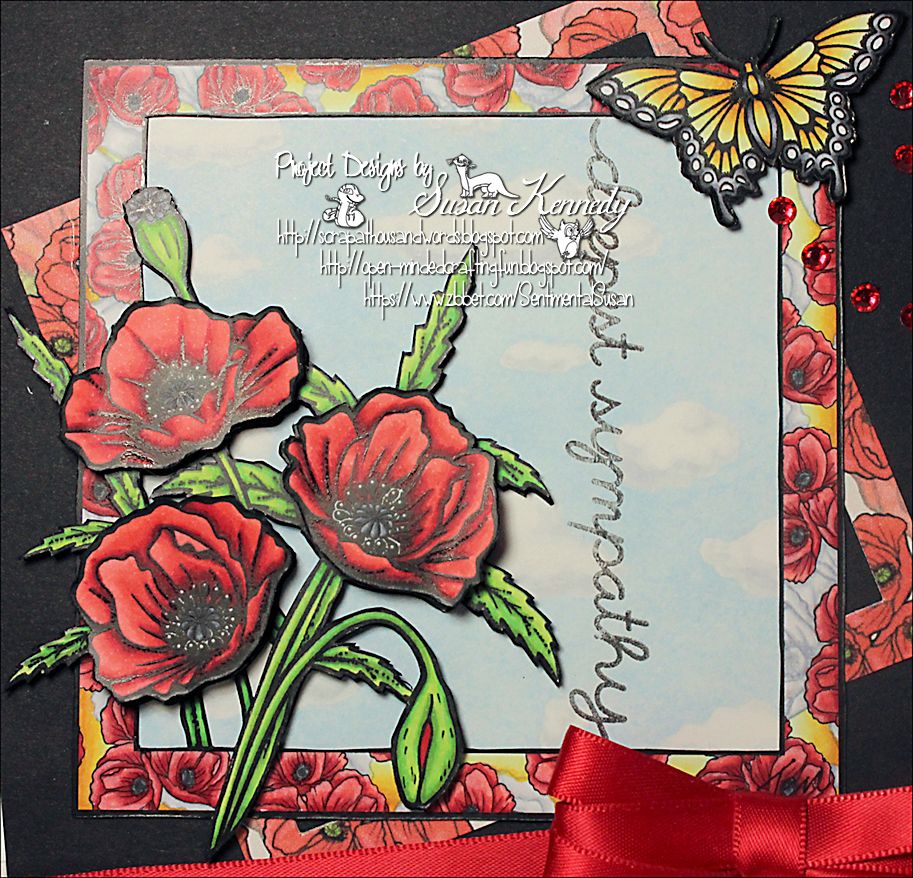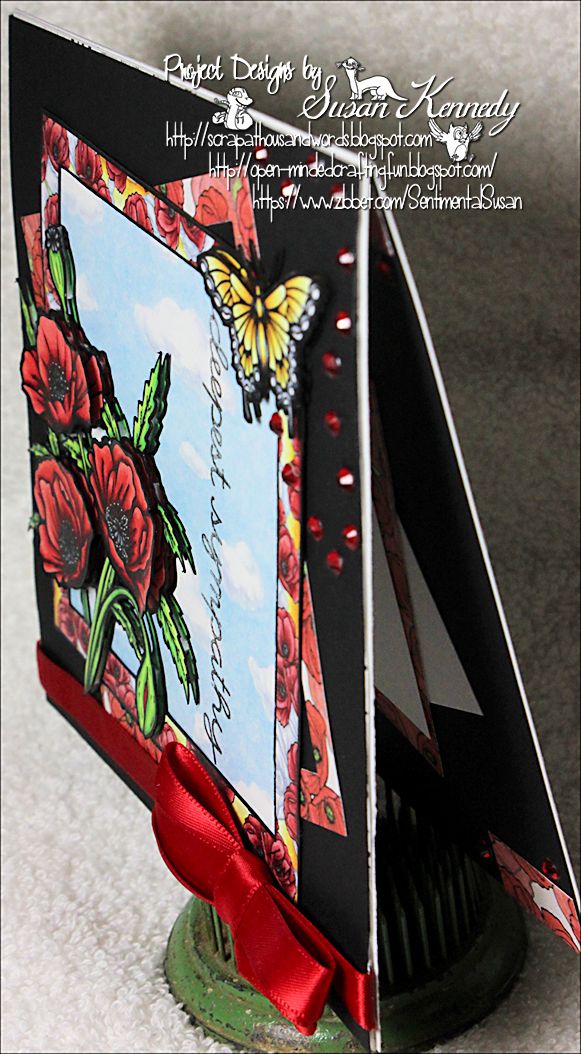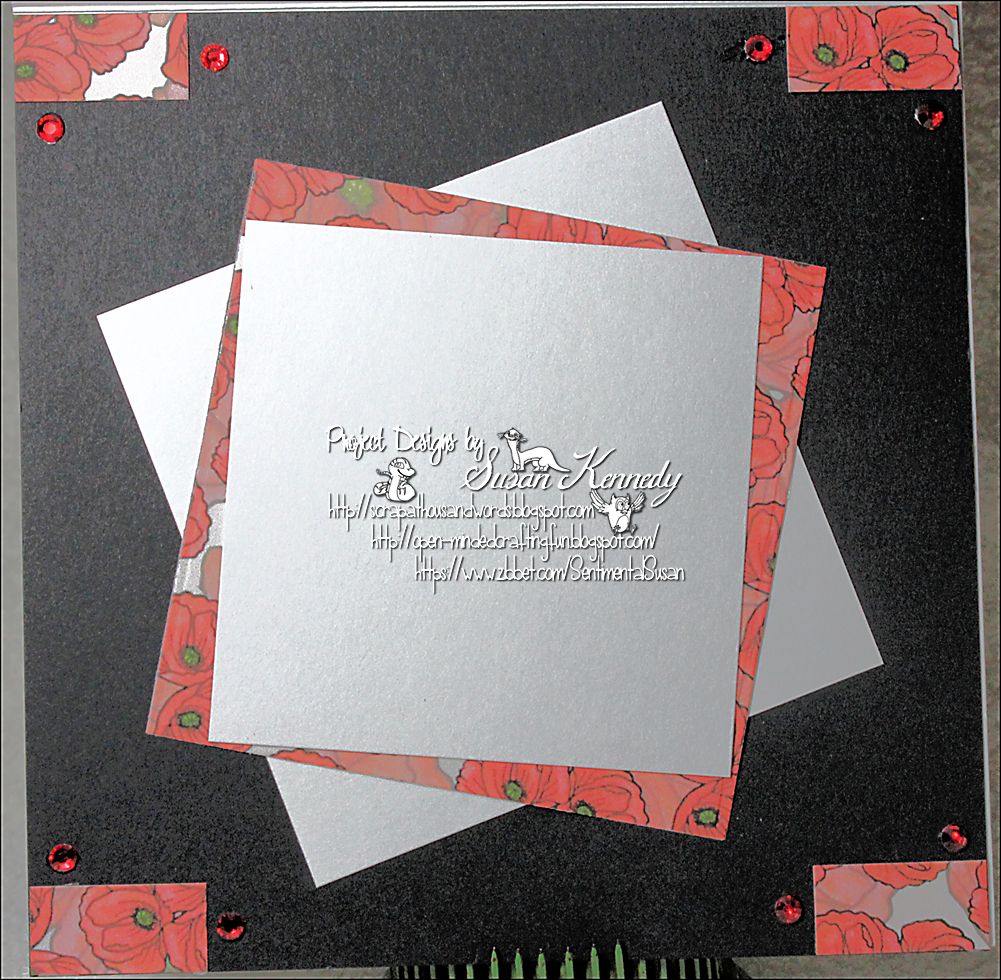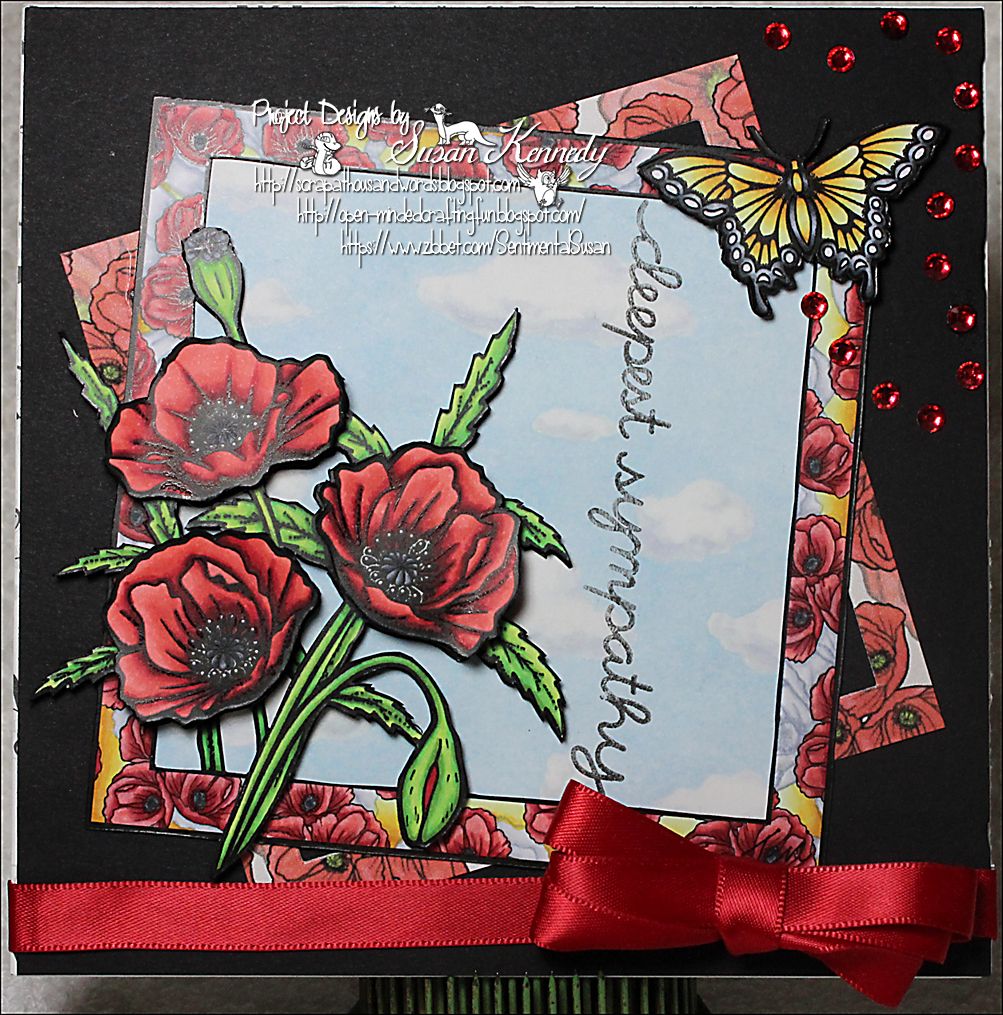 For this one I have used another
Delicious Doodles
image -
Poppy and Butterfly Border
. I've also used Poppy Paper from Delicious Doodles. I've colored everything with Copic Markers and I've done a bit of layering of the images as well. The cloud paper in the frame is from a scrap piece of paper. I added some gems, a ribbon and a deepest sympathy stamp. I also added some of the Poppy Paper and some gems on the inside to help tie it all together.
Copic Markers Used:
Flowers: R22, R24, R46, R59
Leaves & Stems: YG01, YG05, YG09, YG67
Butterfly and Yellow On Frame: Y00, Y11, Y15, YR23, YR24
Gray On Frame: C00, C1, C3
Butterfly and Poppy Middle: C5, C7, C9
Challenges:
Empathy .. I wanted to continue from my previous post :) As I established then.. I am overflowing with empathy almost to a fault. With that, I have always found it important in my life that I pass that on to my children. I believe that is one thing I have managed to do. My kids are very empathetic towards other people, towards the idea of someone suffering, towards animals. All of three of them seem to be empathetic, although my girls are way more like me. They will cry at the drop of a hat and be moved by most anything. It gives me joy to know my kids feel for others. I'm hoping that is something they will always carry through life. I hope they will do something good with it.