Good morning! I hope you all have had a great week. Bailey and I went to the Varsity Girls Lacrosse game last night to show our support. They had a great game and added another win to their year. I believe they only have two games left.
Tonight we are going to the Kennesaw University Girls Lacrosse game. I'm hoping they can get another win too! It is really fun to watch them play! I keep trying to get the team to go, but they aren't joining us, so I will keep trying. I really think they would all enjoy it. The Atlanta Blaze actually play their season opener on Saturday. I think we are not going to be making that game though. I'm really excited to have them here though! How fun! Major League Lacrosse team right in our backyard! :D Let's see... and then there is Sunday and that will be church and then Bailey has Khaos Lacrosse practice.
Our plans this weekend are to bleach and repaint our front porch! We have a bit of mildew growing, so we think it is time to clean it up and repaint. Bailey has been told that she can't go anywhere and can't have friends over this weekend so she can pitch in. She is a little High School social lite! and wants to always be doing something!! So, that is the weekend! Hope you all have a wonderful weekend and get some crafting done.. I'm hoping to get a little bit done myself!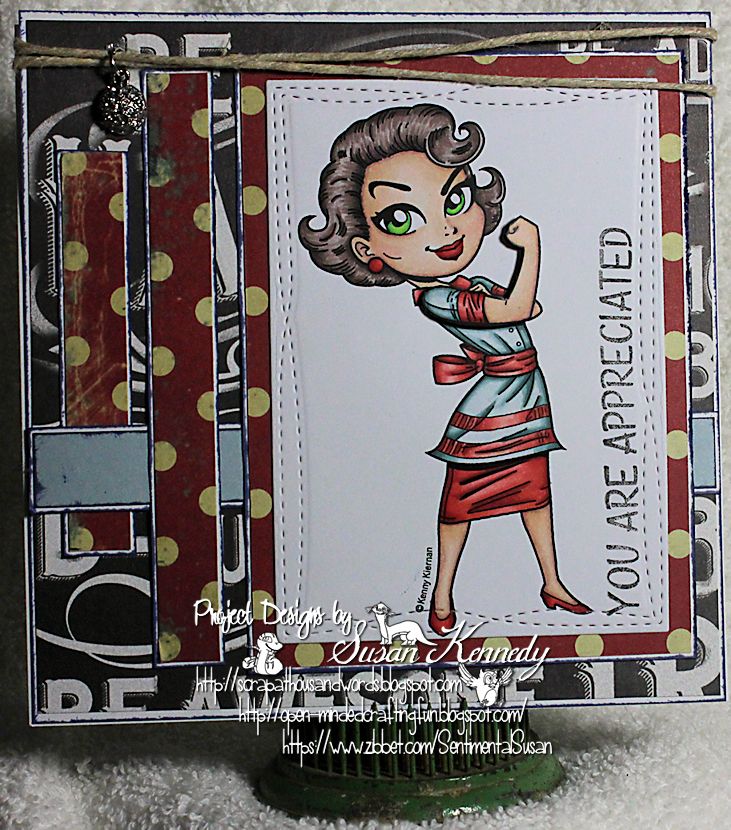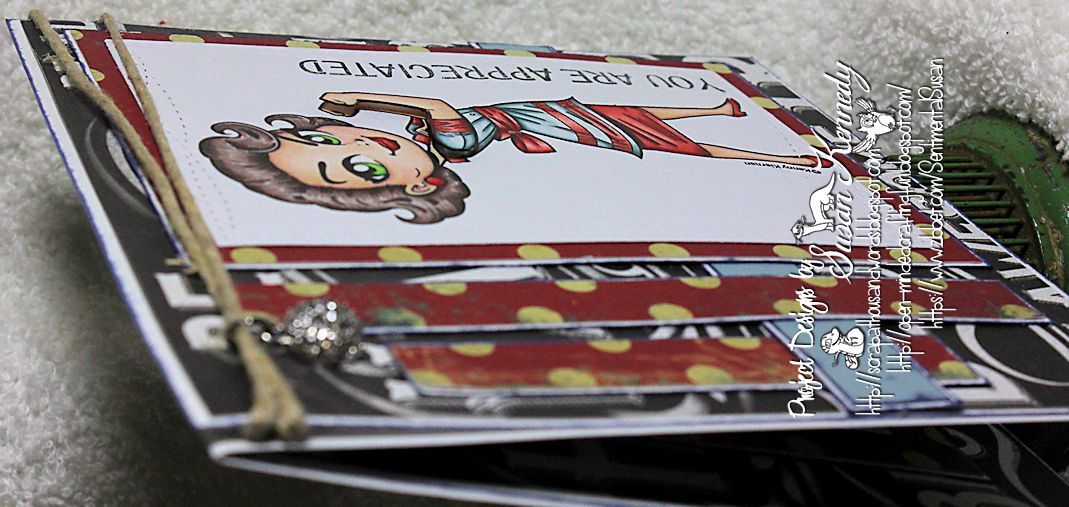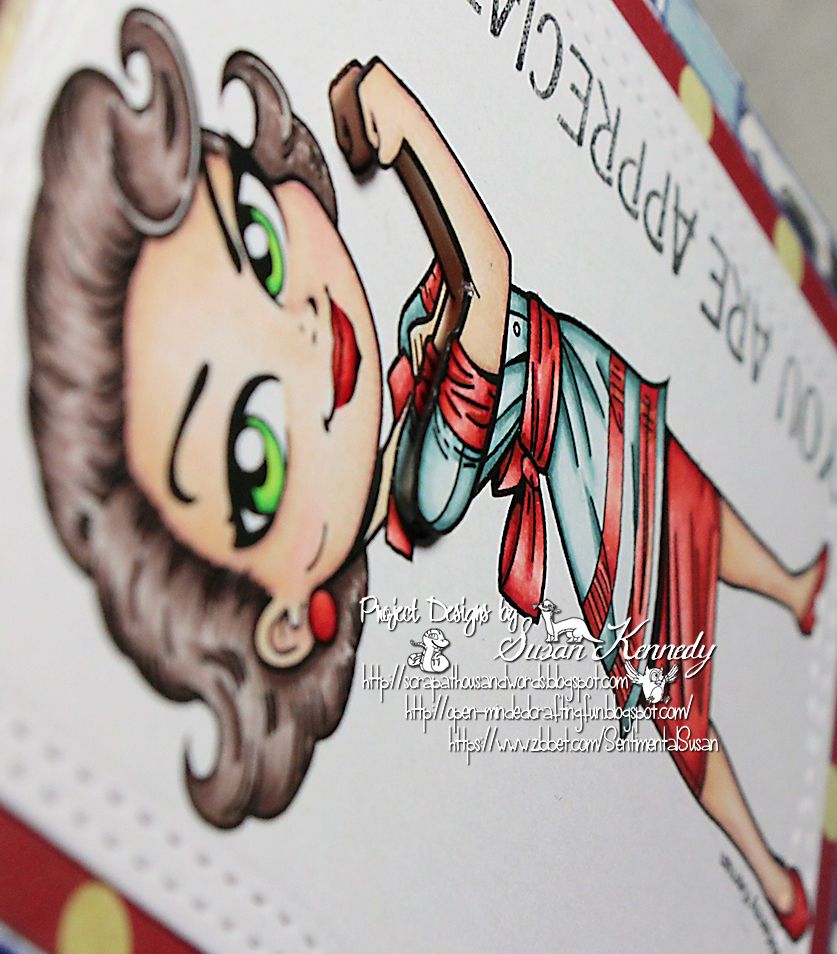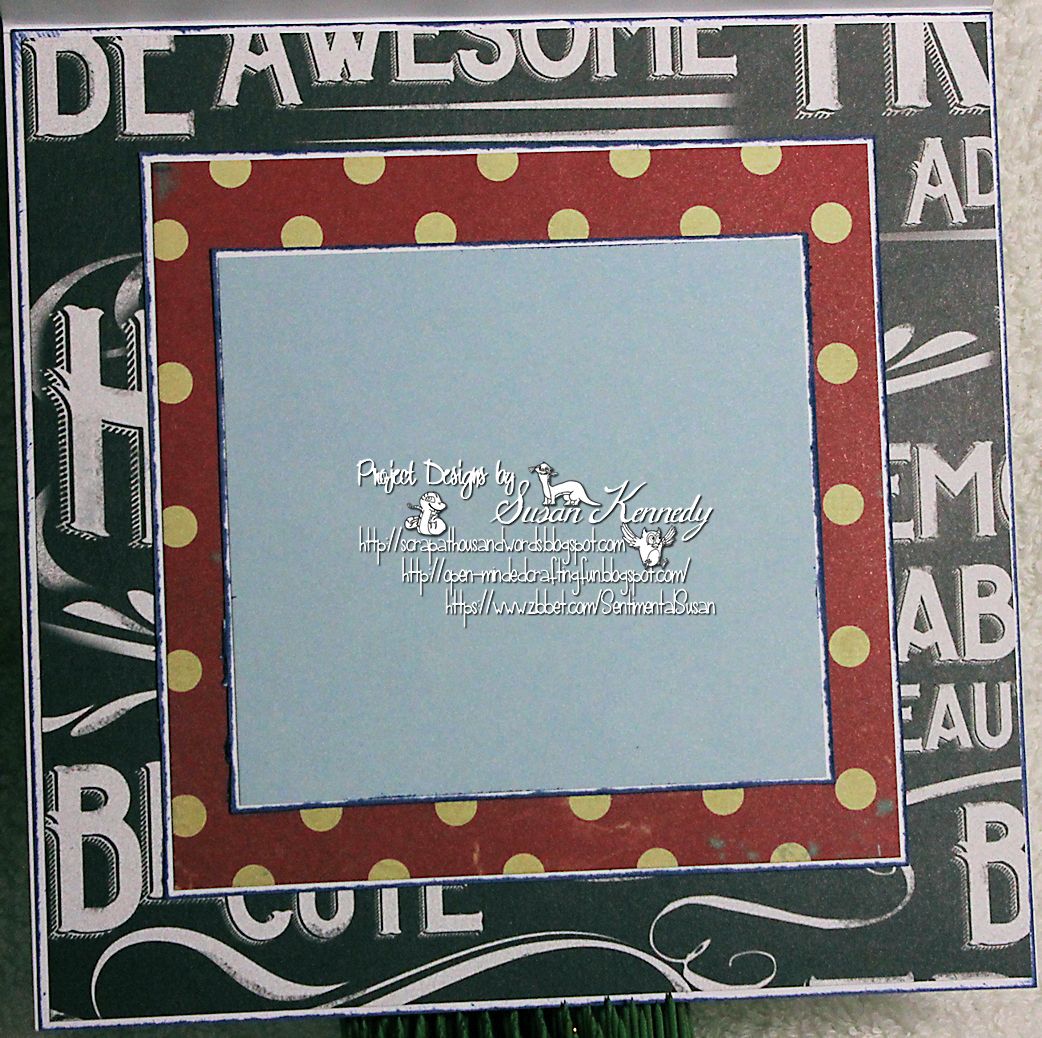 For this Appreciation/Mother's Day card, I've chosen to use the awesome
Super Mom
from
KennyK Stamps
. I love her!! I've used some scrap patterned papers that I had. I think I've used up all that spotted paper, which I love! I've inked the edges of the papers. I've added some twine and a charm. The die cut around the image is a My Favorite Things. I've stamped the sentiment on the front. On the inside I have used the same papers inked around the edges. I did a small amount of popping on this image... just her arm. I've colored her with Copic Markers.
Copic Markers Used:
Skin: E000, e00, E21, E11, E04, R20
Skirt, Shoes and Red on Dress: R20, R22, R24, R29, E99
Blouse: BG70, BG72, BG75
Hair: E71, E74, E77, E79
Eyes: YG01, YG05, YG09
Challenges: