Hi everyone!! We are bracing for the winter storm here in Georgia. I'm really not expecting that we will get anything at all, but we will see. North Carolina and Tennessee are getting it! I wish we would get it here! I want snow!! I went into work this morning and got some stuff done that I needed to be there to do. Then I headed home with the rest of my work. I didn't want to get in the mess of the Atlanta panic once it hits. And the kids get out two hours early, so that won't help the traffic. Now I am home, nice and warm. I have all my work to get to, but I wanted to have a bit of lunch first before I got started again. So, here I sit eating and blogging.
I wanted to share my second Valentine's card that is in that set of five that I have made. Here it is: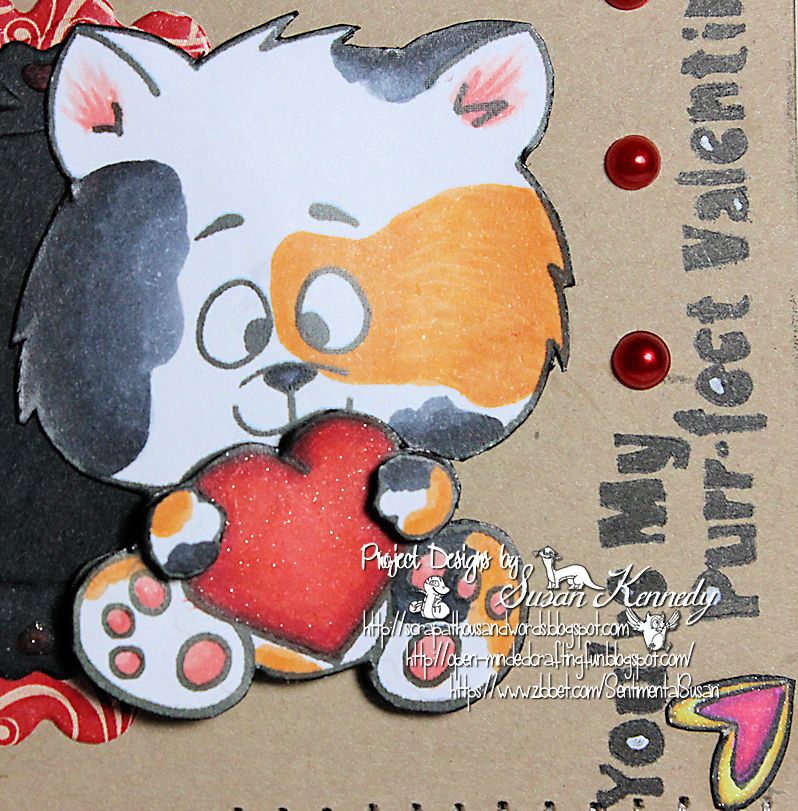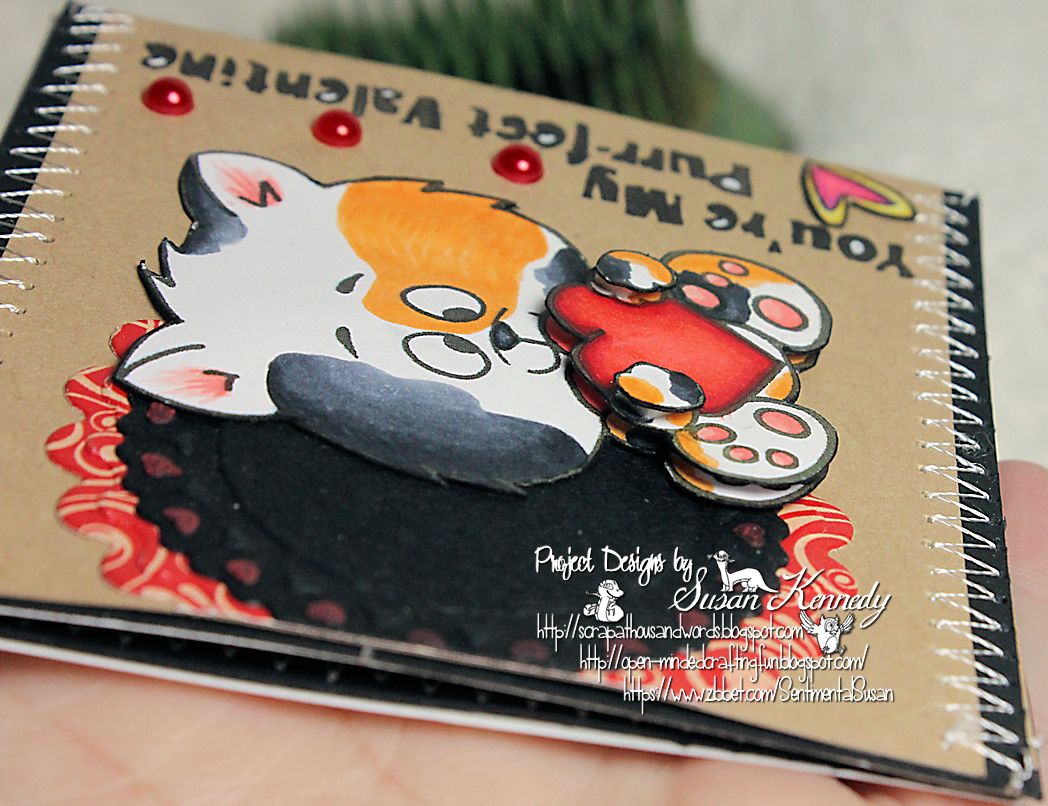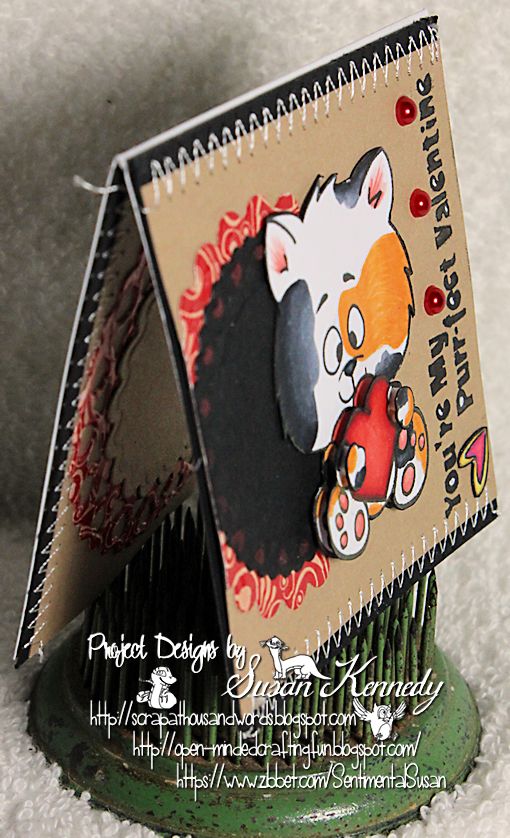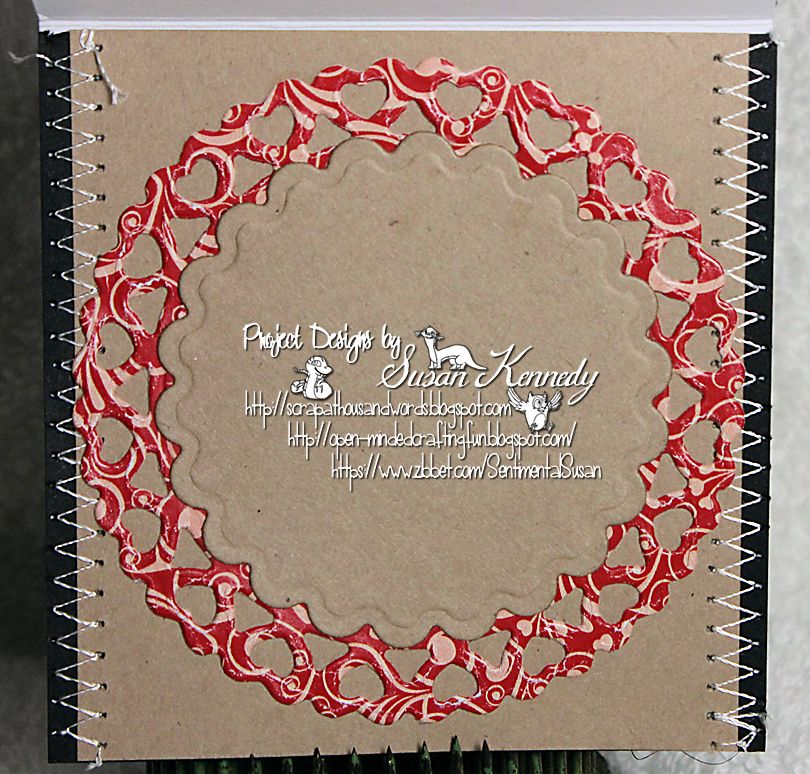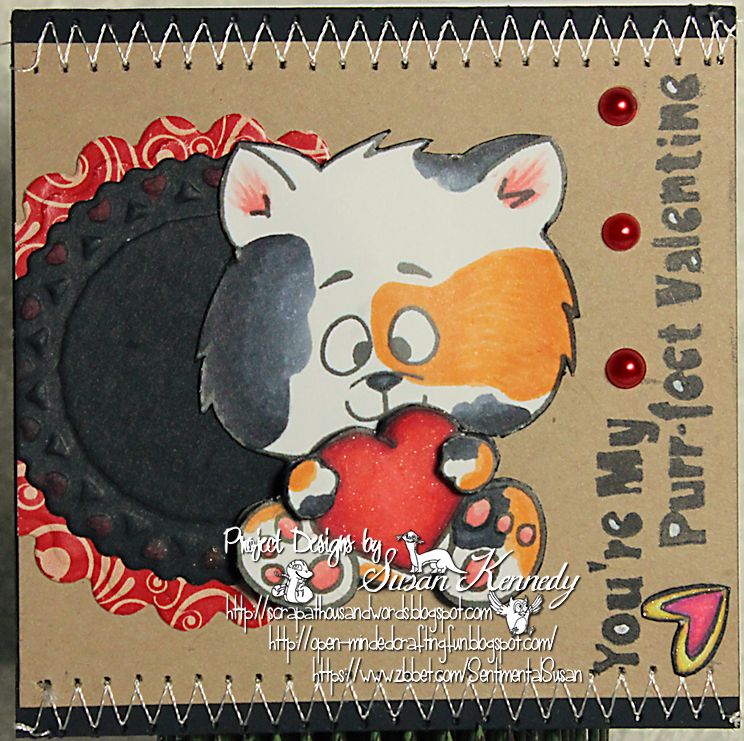 This little 3 x 3 is the second in my set of five Valentine's cards that I put on Etsy. This one is using Love You Kitten from Gerda Steiner. I thought this little kitten was perfect for a Valentine's card. I decided to make him a calico :) I colored him with my Copic markers. I've done a bit of layering on him. I've added some clear Wink of Stella on his little red heart that he is holding. I used card stock and a bit of patterned paper for this card. The two circles are die cuts and I've also added some stitching and pearls. The little heart is from Drawn With Character. it was a set of hearts and I have used those hearts on several different cards. For the sentiment I've used my Silhouette Cameo to cut it out and then I used that as a stencil. I used black ink and added a little bit of white opaque marker to fill in the holey spots in the letters. I cut a couple more die cuts for the inside and that was it. Oh! I used a bit of Chalk Marker, red, to color in some of the small hearts around the black circle under the kitten.
Copic Markers Used:
Black: C3, C5, C7, C9
Orange: YR12, YR15, YR14
Paw Pads and Ears: R20, R22
Heart: R20, R22, R24, R29, R59
Challenges: