Good morning everyone! It has been a busy week. Bailey had a Lacrosse meeting Thursday morning.Michael had his wisdom teeth removed on Thursday. He did well.. he only had to have a large incision on one of them. This next week will be busy too. Bailey has Lacrosse conditioning Tuesday through Thursday this week and next week too. After that they begin Lacrosse practices Monday through Friday each week. Kevin has a doctor appointment with the Neurologist on Monday to do a nerve test of some sort. Taylor has an Eye appointment on Tuesday to do some sort of testing. It will be a full week in deed. I hope you all have a great week ahead!!
I'm so excited for the very first Monthly Challenge at
Open-Minded Crafting Fun
! Our very first challenge starts today. Challenges will start on the 10th of each month. Our first challenge is Something New. So, we want to see new items, new products, anything that is new to you or even a new technique that you've wanted to try, something like that. Make sure you tell us what it is. We will get some awesome ideas from you all like we always do!
We have wonderful sponsors for January and we want to thank you all for the wonderful sponsorship and generosity each of you show: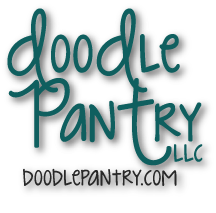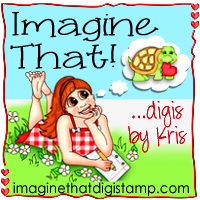 Unfortunately, Smeared Ink has shut down and they will be missed.
Here is my card for this challenge: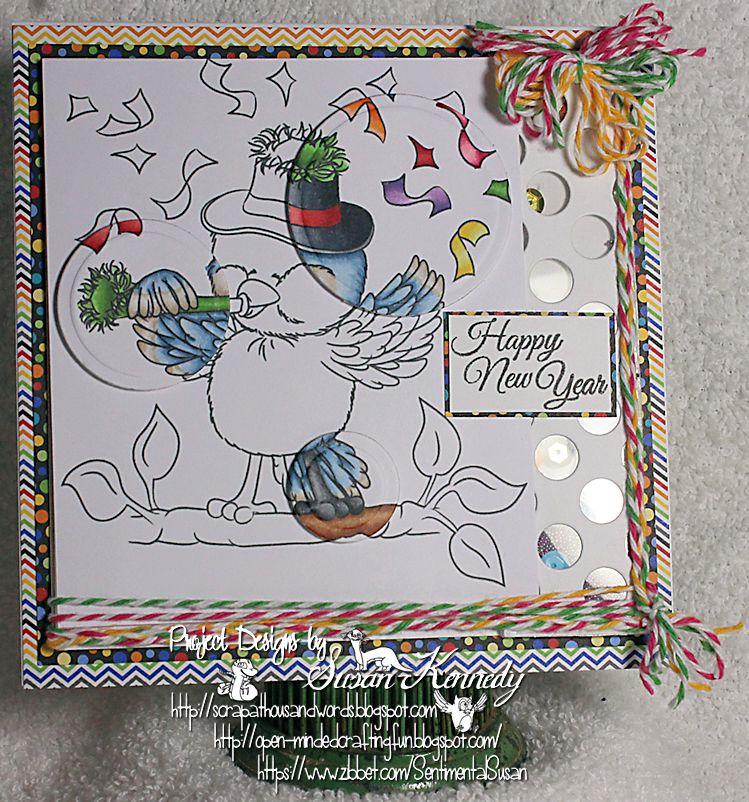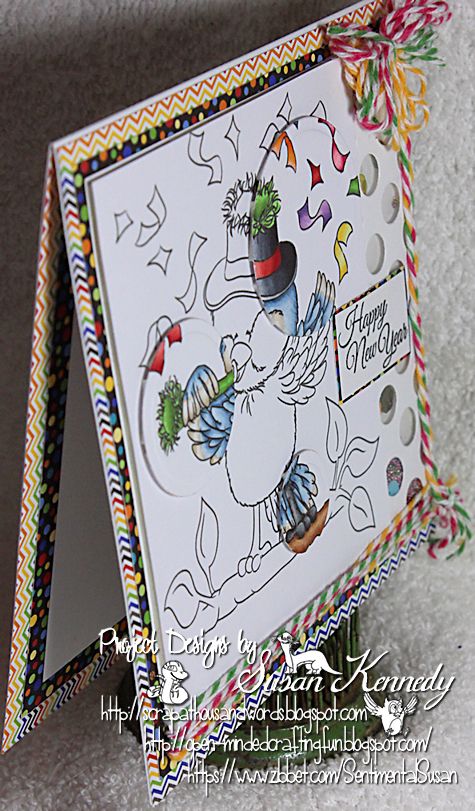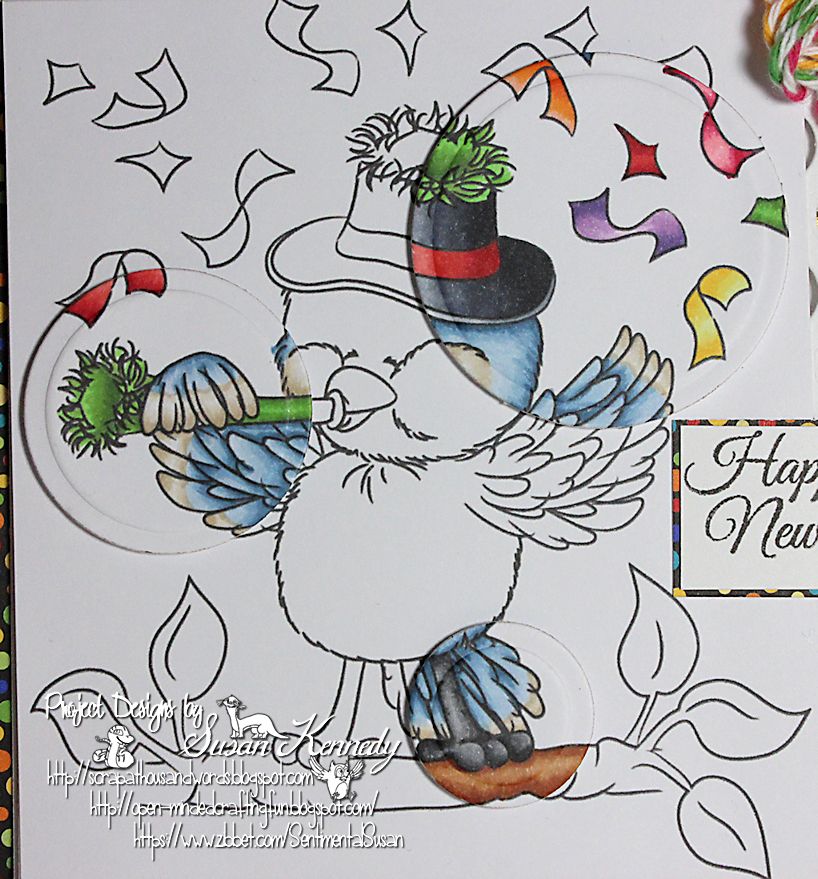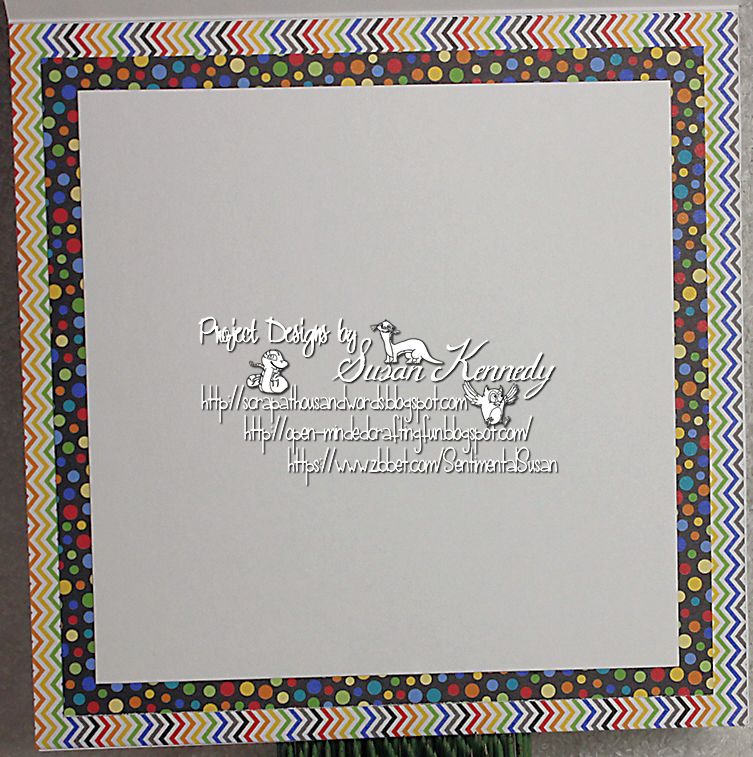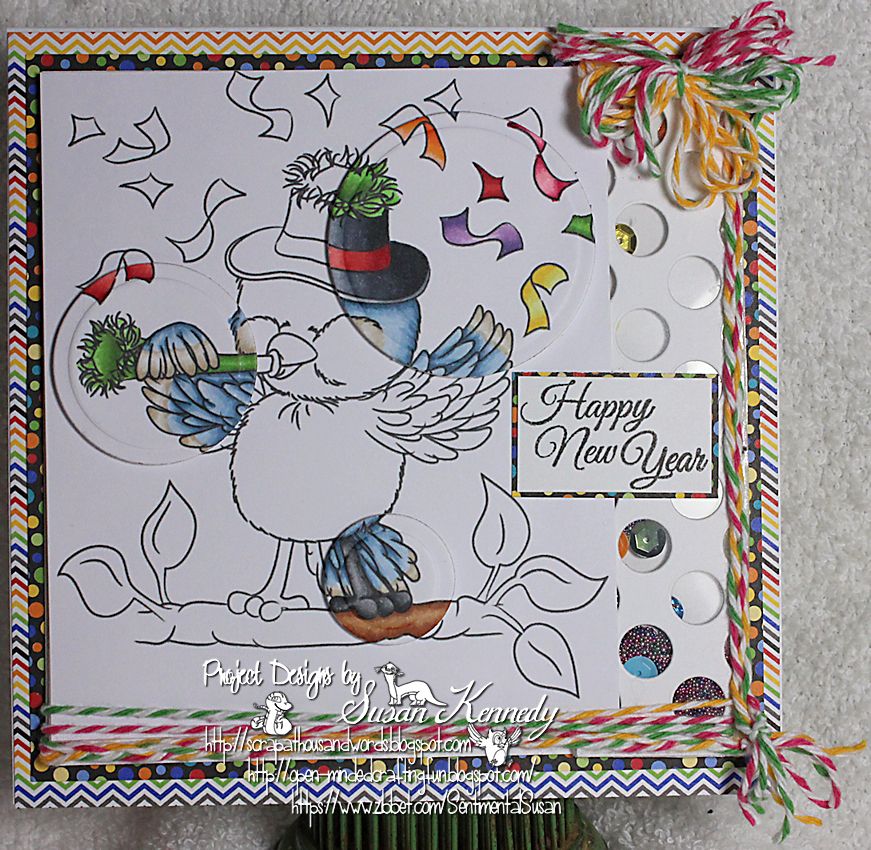 This is
New Year Birdie
from
Doodle Pantry
. And for my New, I have done two things... I have made a shaker card.. and I've used one of my dies to do this. I have also used the Spotlight Technique which I have been wanting to try and kept putting it off. This was the perfect opportunity to try it out :) So, that is exactly what I did. I colored my spotlight sections with my Copic Markers. I've used Spellbinders dies for the circles used as the spotlights. I've used a My Favorite Things die for the circles on the side that make up the shaker part of the card. I've used small glass balls and sequin in the shaker. I've also added three different colors of twine. I've braided some of these. That is it from me! I can't wait to see what you all come up with this month! The challenge will end on February 9th and the winners and DT Favorites will be posted on February 20th. The next challenge will start on February 10th.
Copic Colors Used:
Bird: W1, E41, E43, B91, B95, B97
Tree Trunk: E33, E35, E39
Horn and Hat: YG07, YG17, YG67
Hat: C3, C5, C7, C9; R22, R24, R29
Confetti: V12, V15, V17; RV21, RV23, RV29; Y11, Y15, Y18; YG07, YG17, YG67; R22, R24, R29; YR02, YR04, YR07
Bird Leg and Feet: N3, N5, N7, N9
Challenges: