Good morning!! Today is a busy Taxi Mom day!!! After Michael does the mowing he is going to school to help build the set for drama. Bailey spent the night with a friend, but I have to pick her up and get her to her Lacrosse game in Decatur.. that will take us about an hour to get to. Her game starts at 2 pm, she has to be there at 1 pm and that means I have to leave here about 11:30 to go get her and then on the road to her game. It is CHILLY out this morning too!! Loving it!!! Then... Bailey wants to go back to her friends because she is having a house warming party or something like that. So, yes.. busy day today!! I'm hoping to get home so I can relax and work on some cards! My goal is to finish up my October DT cards this weekend!
Today we have our winners and DT Favorites posted for Challenge #19 at
Open-Minded Crafting Fun
. Be sure to go over and see if you are a winner!! At noon we will be featuring the midway post for Challenge #20: Fall / Autumn. Our sponsors for Challenge #20 are: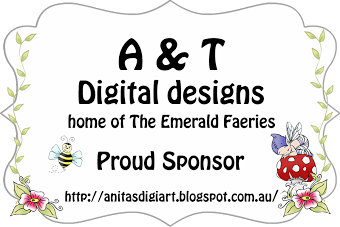 I love our sponsors! They are all so amazing! Be sure to go share the love with them! They are so extremely generous with all of the challenges they are sponsoring!!!
Here is what I have come up with for our Challenge #20: Fall / Autumn: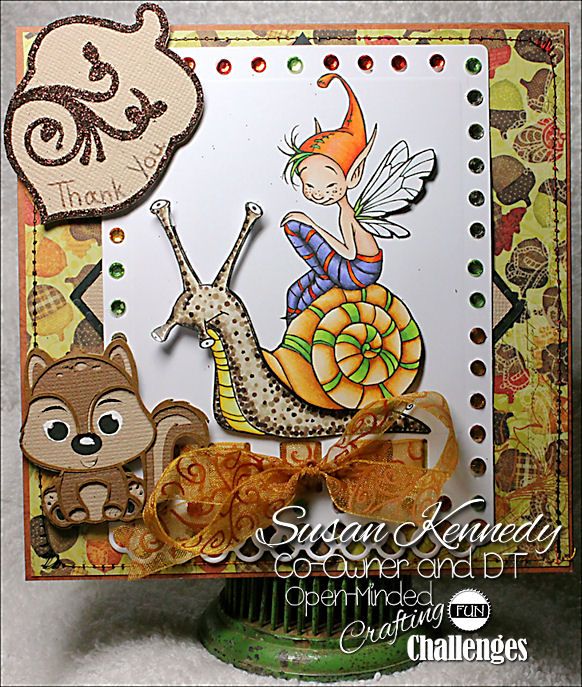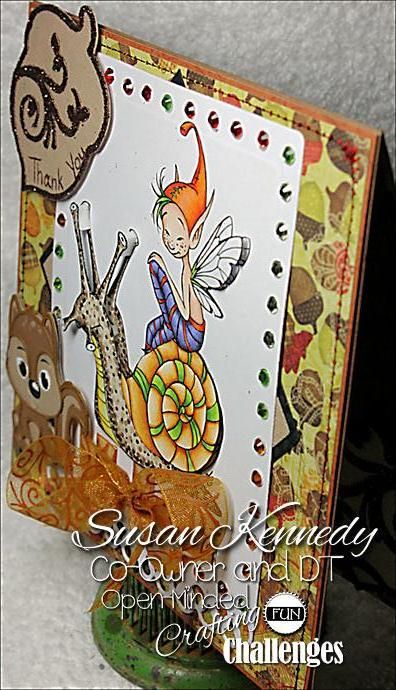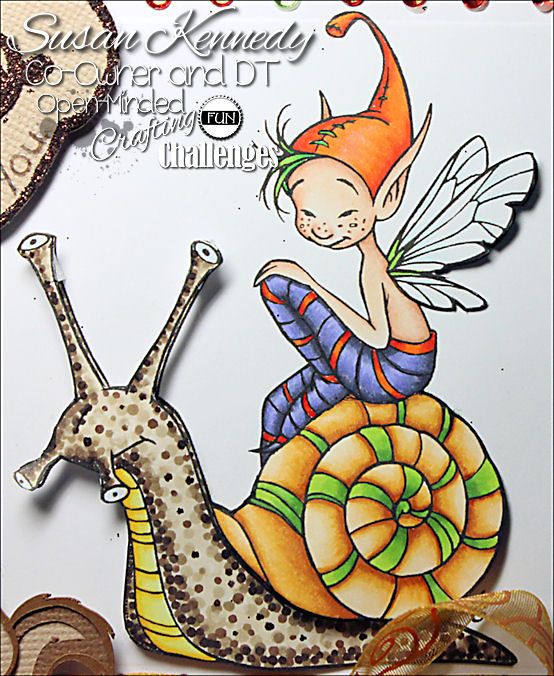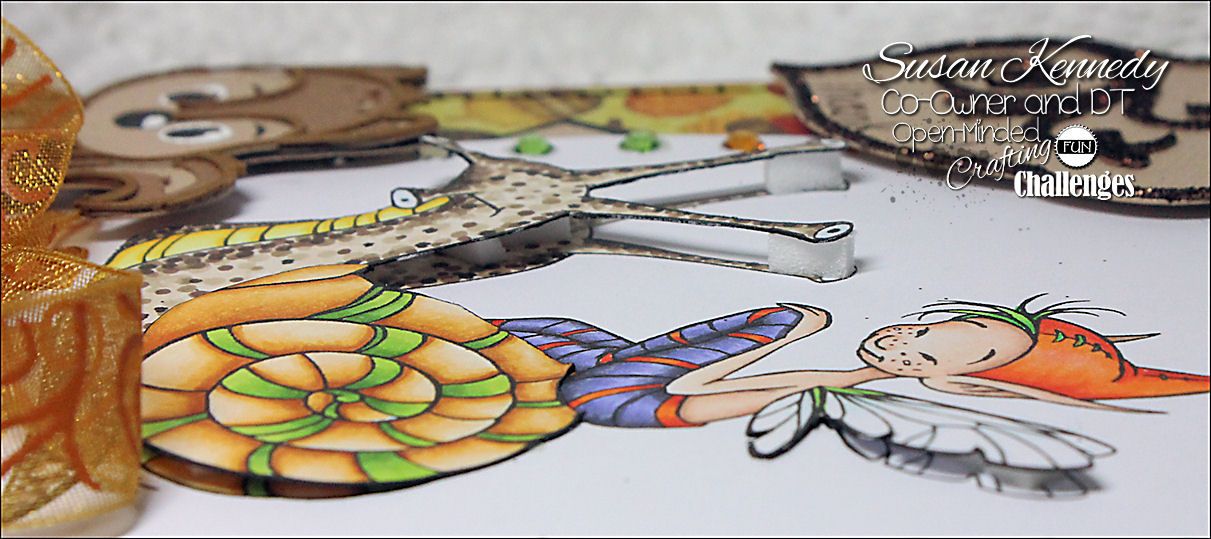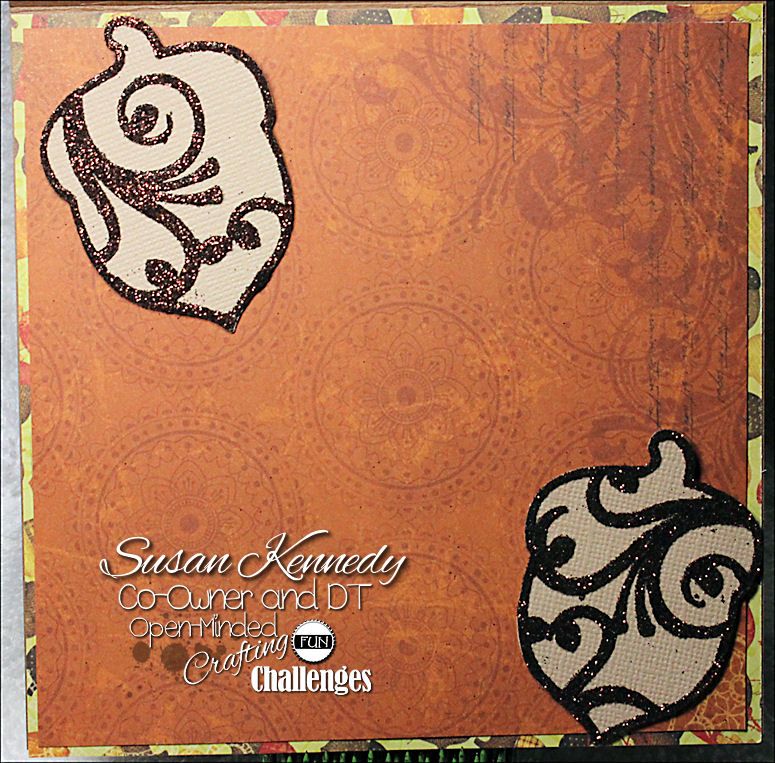 For this card I've used
Boo and Snookie
from
A & T Digital Designs
. I colored them up with my Copic Markers. I did do some decoupage with the snail, snail shell, wings. The die cut it a Spellbinders die. All of the papers are from my last years Fall supply LOL Trying to use up what I have! I added the ribbon, stitched around the edge. I added gems around the edge of the die cut. The little squirrel and the nut are cut from the Cameo. I added glitter to the swirly parts of the nuts.
Copic Markers Used:
Shell:YR20, YR21, YR24, YR27, YG25, YG17, YG67
Snail Belly: Y11, Y13, Y19
Snail Body: E41, E43, E44, E47, E49
Stockings: YR02, YR04, YR09, BV13, BV04, BV25, BV29
Hat: YR02, YR04, YR09
Hair: YG05, YG09
Skin: E000, E00, E02, E11, E13
Challenges: