Good morning! Kevin and I stopped and had Arby's last night for dinner because we were out running errands. We BOTH ended up sick too!! I think maybe it gave us food poisoning... I was up at 2 am sick... still have a huge headache. Not how I wanted to start the weekend o.O
So, today we are having our Halloween challenge at
Delicious Doodles
. I've used several different images to create a step card. And Teri adds so much detail to her images, that I really didn't add much color at all. Her images are already amazing!! Here is what I've come up with: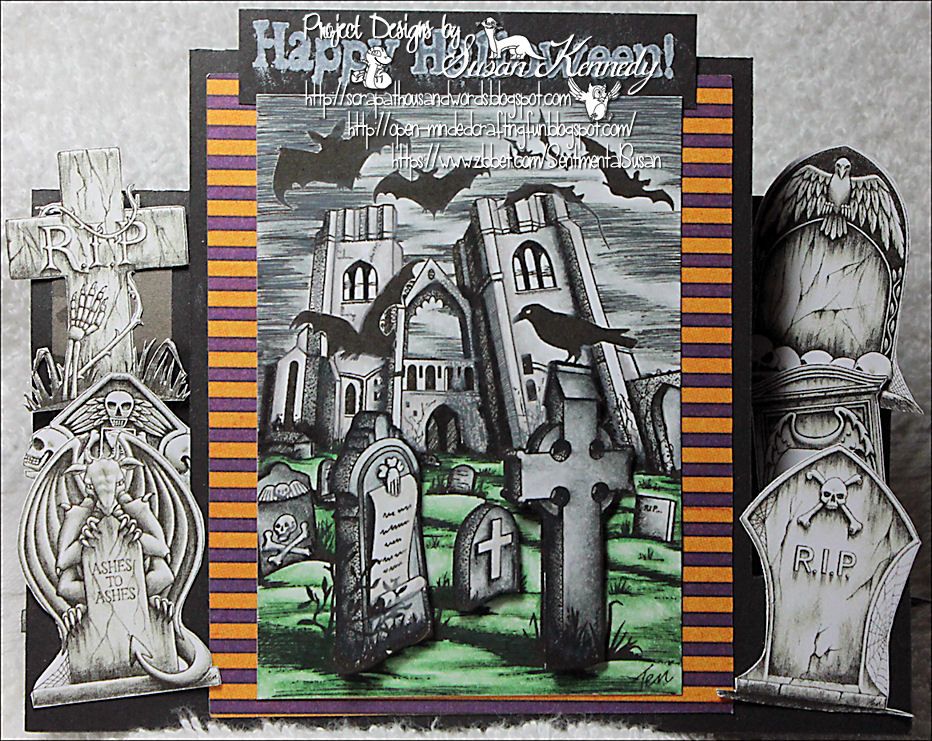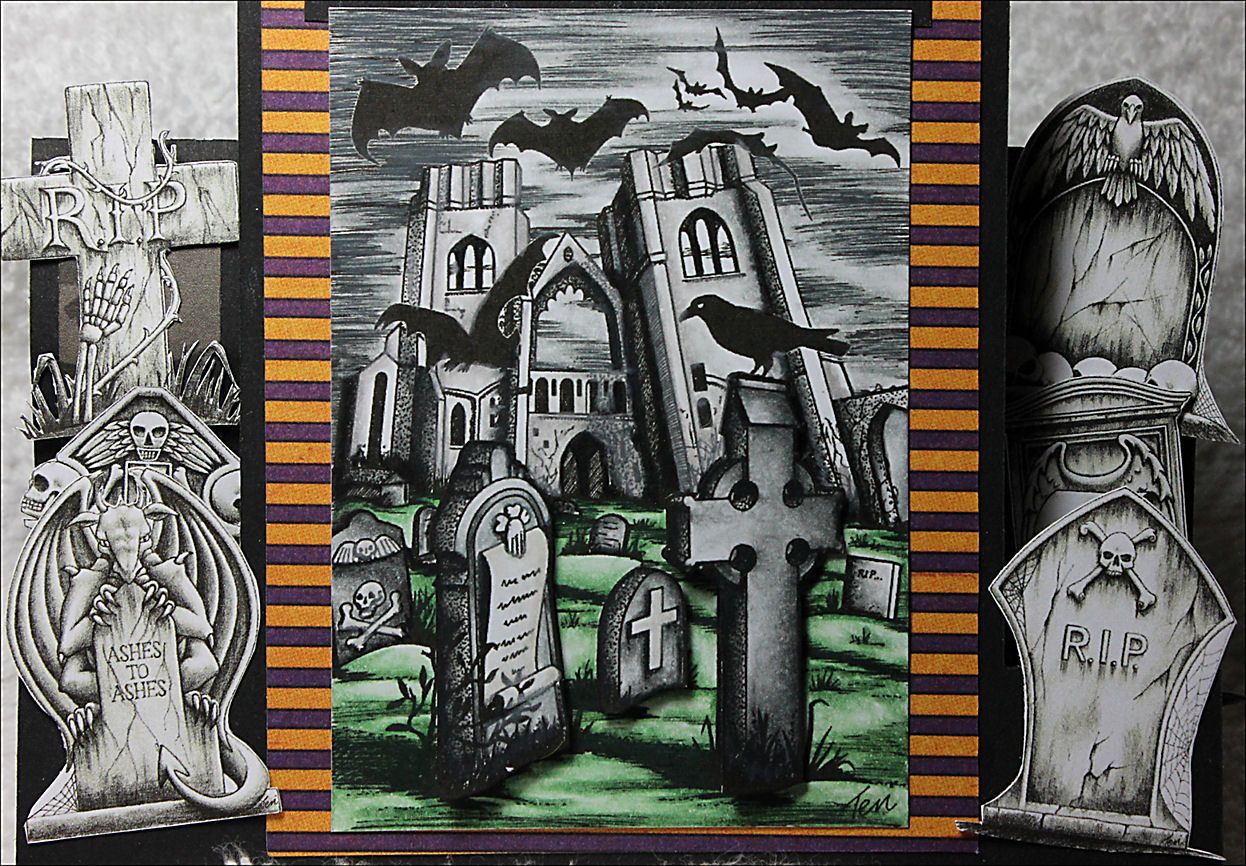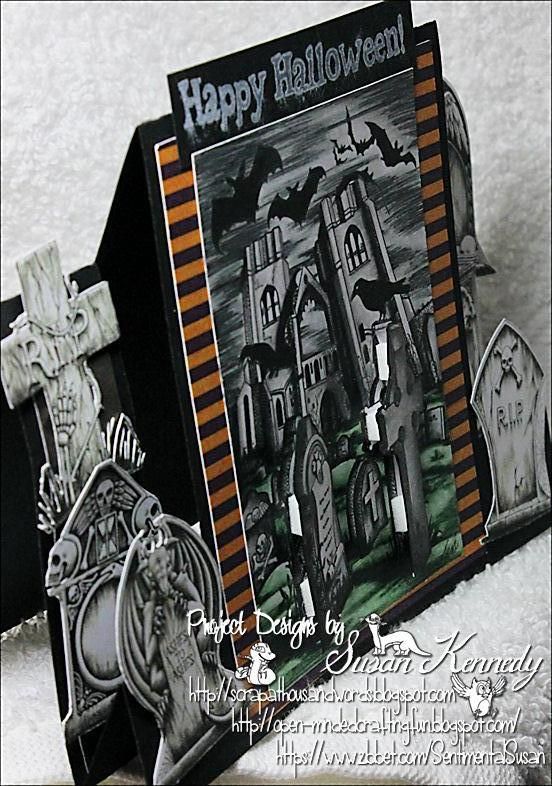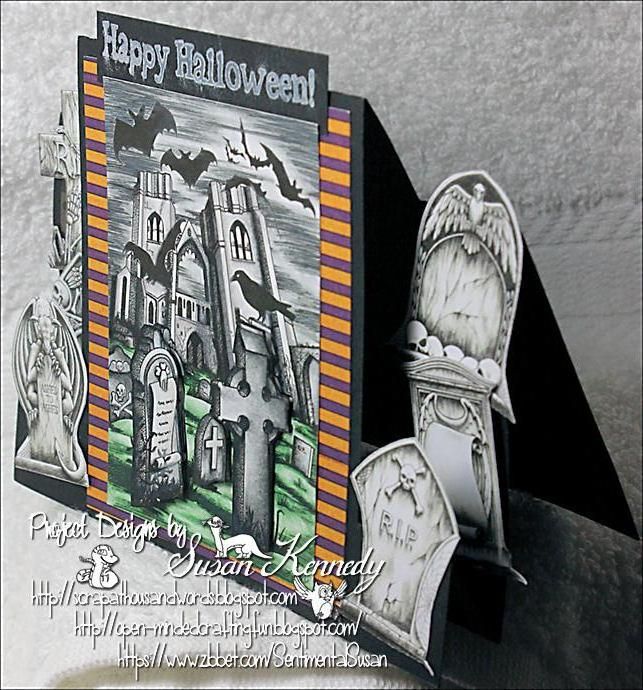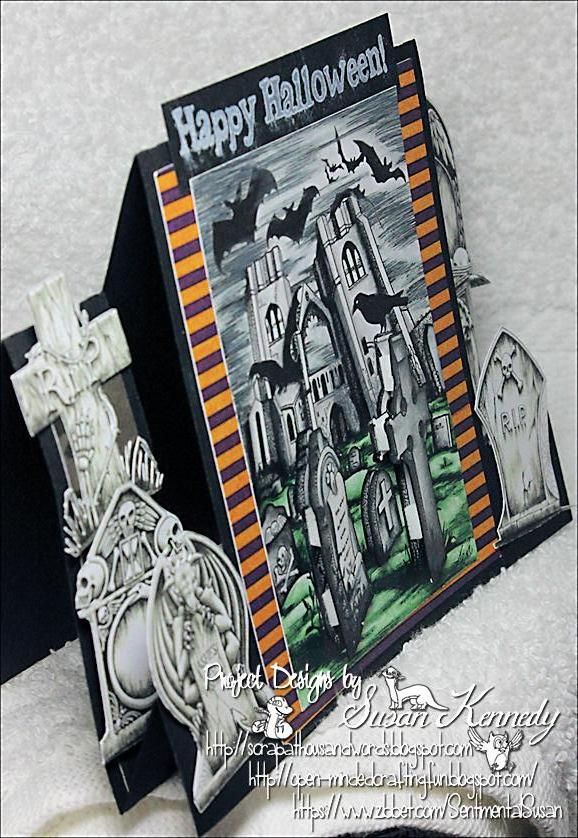 So, as you can see, I've created a step card for this challenge. I used
The Graveyard
for the center of the step card. I've used my Prismacolor Pencils to add just a little bit of color on this image. I used some grays for the sky and shadows and green for the grass and that's it! I also popped the front two tombstones on that image. On the sides of the step card, I have used tombstones from
Tombstone Collection
. Happy Halloween is stamped at the top and that stamp is from My Craft Spot. I took my finger over the wet ink and tried to drag some of it up an down to make it a bit more creepier. Not sure if that really came across like I wanted it to LOL!!
Challenges: