Good morning everyone! It is finally Friday! I am off today so that I can take Bailey to her meet her teachers thing at school today. They make these things at 11 am. What the heck? People might need to work? But it does give me the perfect opportunity to take a day off LOL! And the kids begin school on Monday! I'll take Bailey to exchange her belt that she got for her birthday too. That will be it for us. I will probably help Bailey work on her volleyball for a little bit too.
Today is another Anything Goes at
Delicious Doodles
and it will run for two weeks. This is just for the summer. Here is my creation: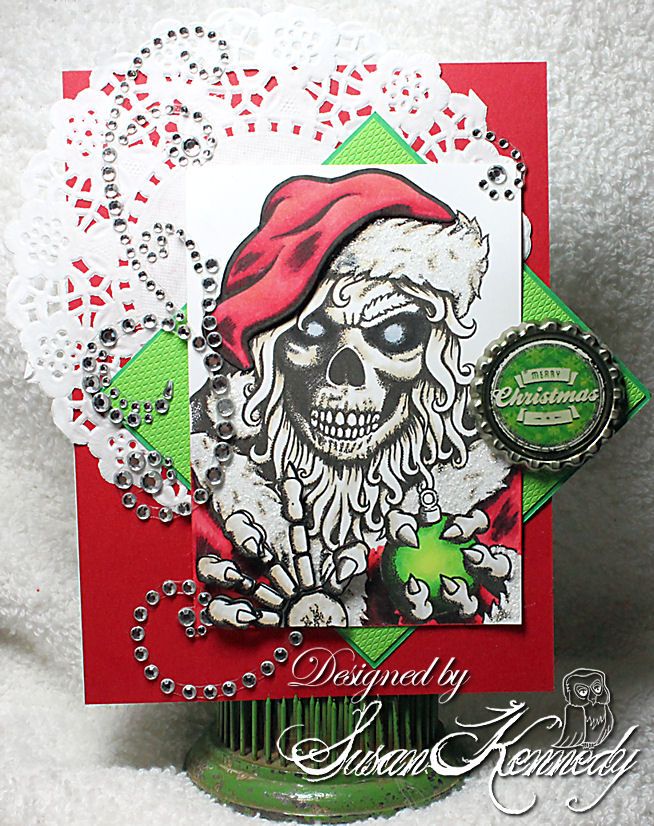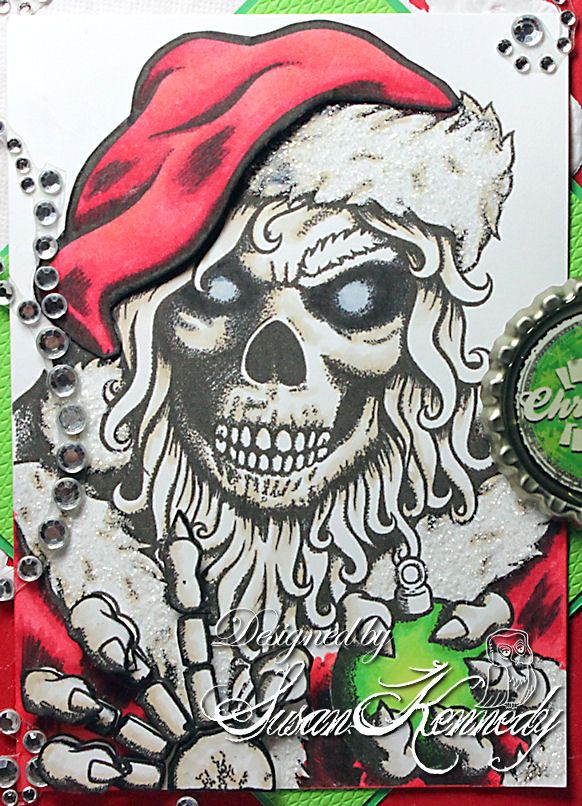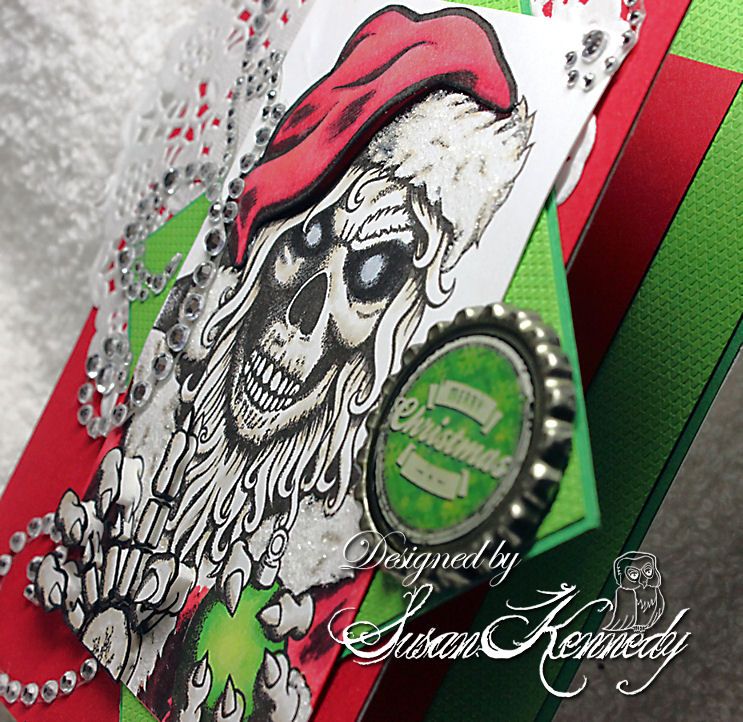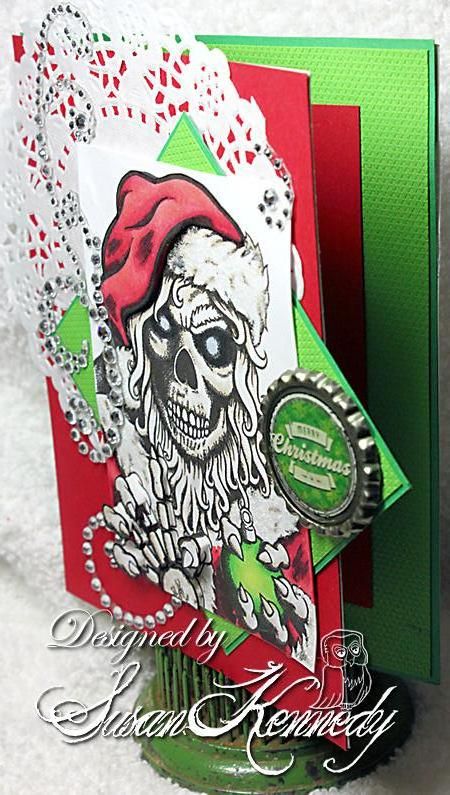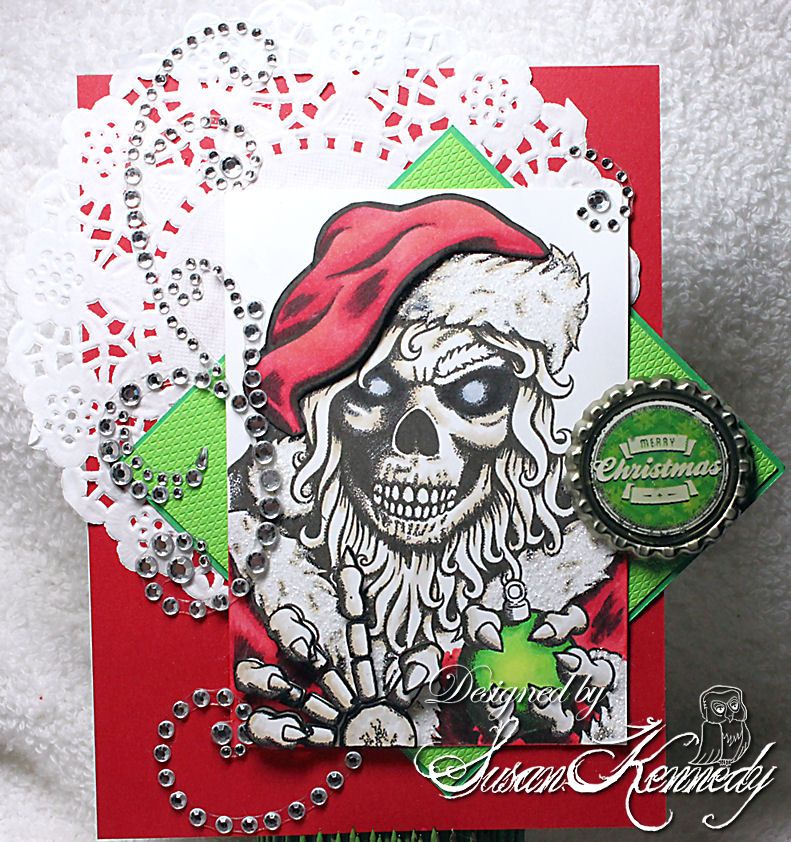 For this card I used
Skully Santa
which you can find at the
Delicious Doodles
shop. I colored him up with my Copic Markers. I did a bit of decoupage on this; his one hand and his hat. I added the gem swirl, a doily in the back. I hammered down a bottle cap and added a Bottle Cap Image from Bottle Cap Inc. I love them. I have a bunch of sheets of these images. I loaded it with Diamond Glaze and that was it. Oh! and I added a bit of stickles to the white of the site. I decorated the inside with the same papers that I used on the outside.
Copic:
Red: R14, R35, R46, R59
White: E40, E41, E42
Challenges: