Good morning everyone! Happy Weekend!! :) Today is Saturday and that means Open-Minded Crafting Fun Day!!! And today is our post of winners and DT picks this morning and then at noon our Midway post for Challenge #13 which has a theme of Patriotic Colors. So, be sure to hop over today!! Here is my card for our midway post: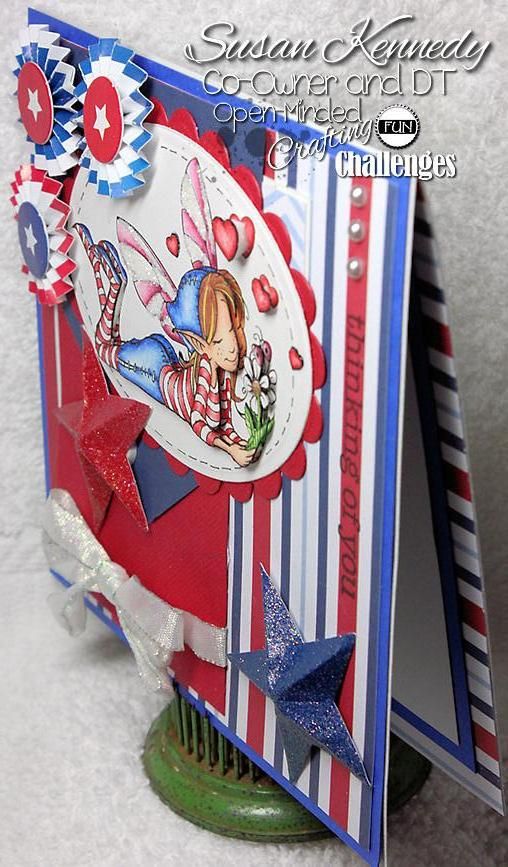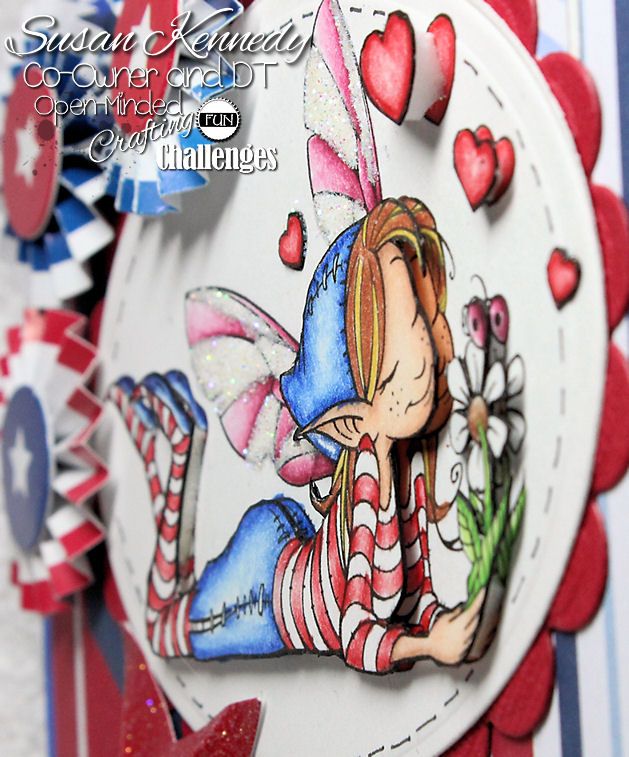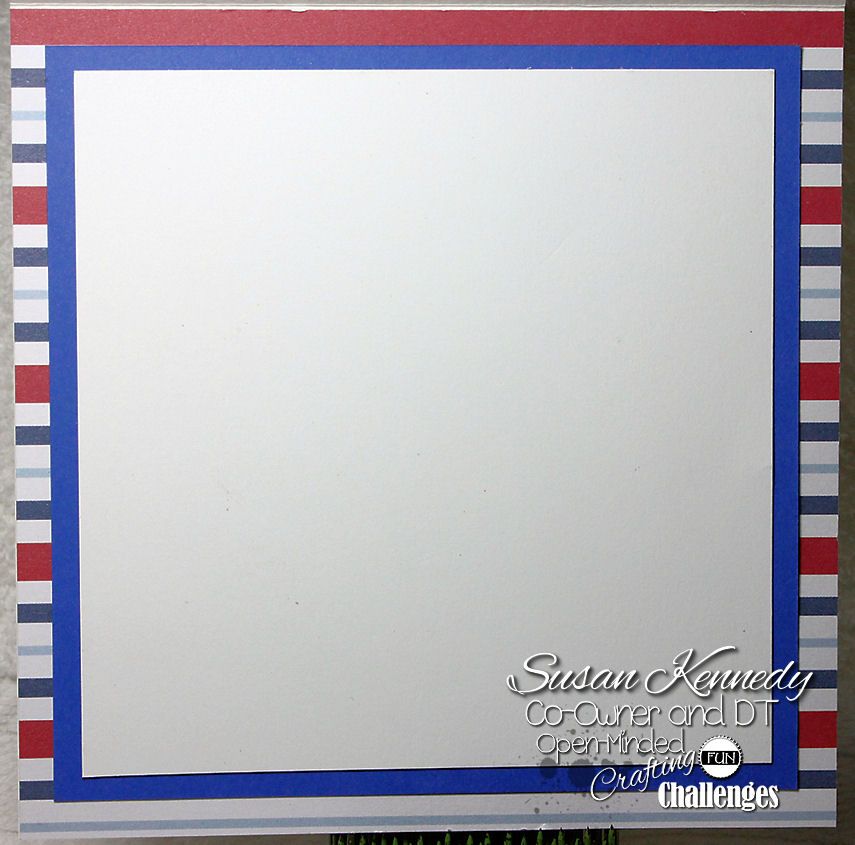 For this card I used Jewel from A & T Digital Designs. I colored the image with Prismacolor Pencils and Copic Markers. I added a bit of glitter on her wings to add a bit of sparkle. I added stars, rosettes, ribbon and pearls. I used two oval dies from Spellbinders. I did a little bit of doodle stitching and I used a stamp for the "thinking of you" sentiment. I did a little bit of decoupage on this... I popped her out and I popped the hearts at different levels.
Our sponsors for this Challenge #13 at Open-Minded Crafting Fun are: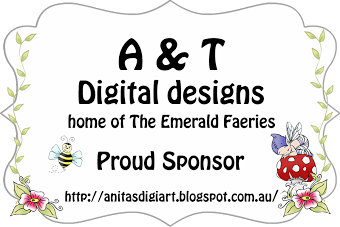 Thank you to our amazing sponsors!!
Copic:
Skin: E000, E00, E01, E11, E13
Challenges: