Good morning everyone!! Be sure to visit Open-Minded Crafting Fun this morning to see our random winners and the DT Favorites from Challenge #11. And then at noon you can see the midway inspiration for our Challenge #12: Something With Wings.
Here is my creation for our midway post: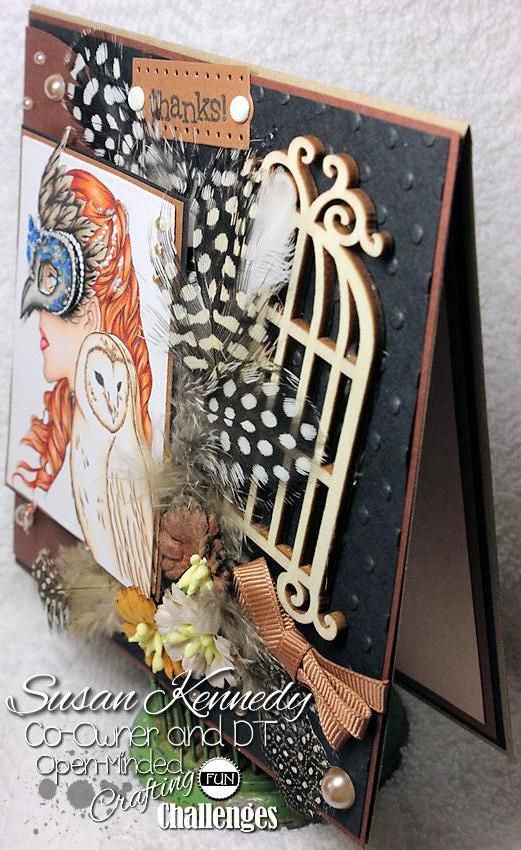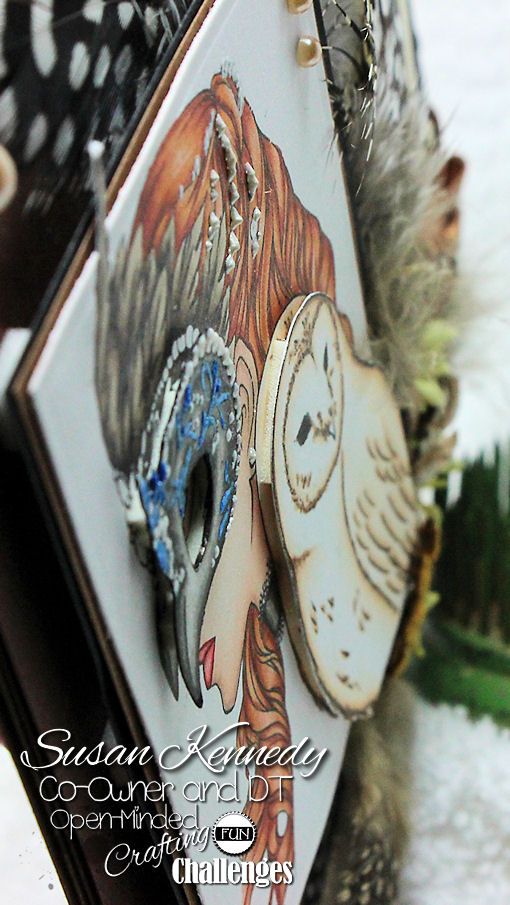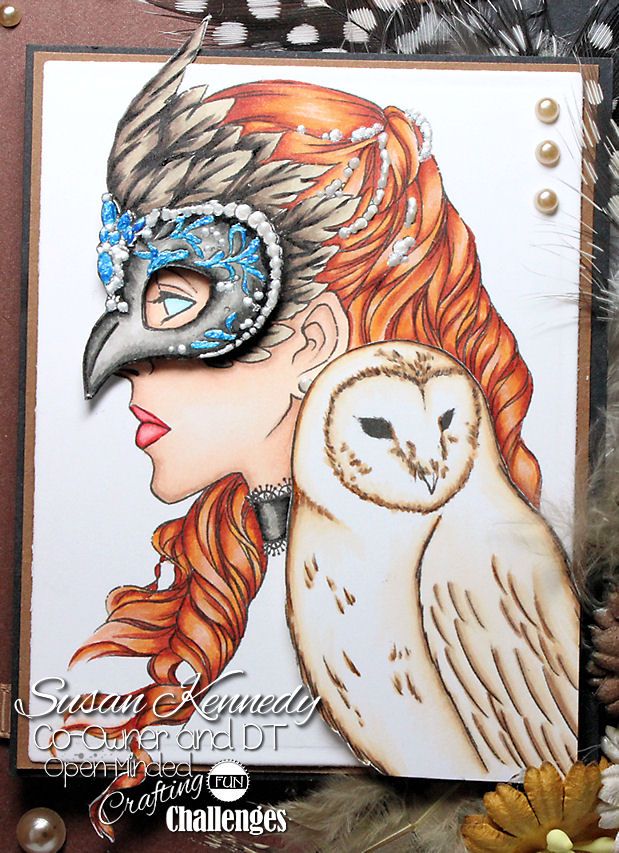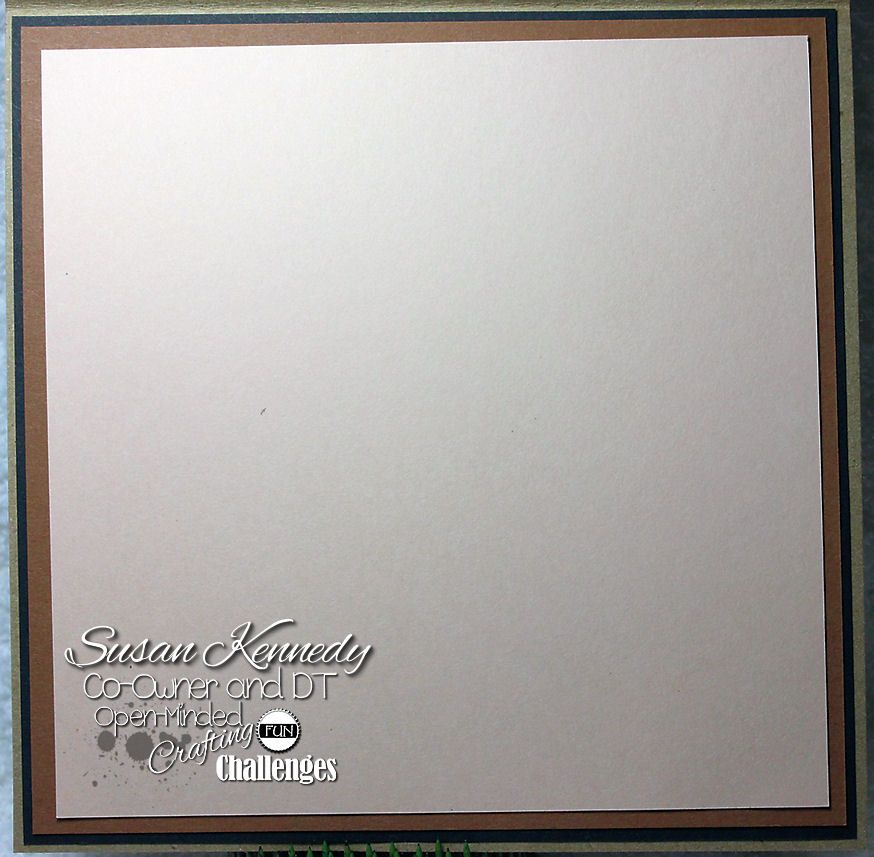 For this card I used an Aurora Wings image - Owl Masquerade. She is beautiful isn't she. I colored her with Copic Markers. I decoupaged the owl and the mask. I did some embossing on the black paper, added some random pearls and a few flowers. The feathers... well... I knew I wanted feathers for this card, but it was 8 pm on Saturday evening. So, I went out to Michaels with the husband so I could get them LOL!!! I picked up that awesome little wooden bird cage while i was there as well. I added a bit of brown ribbon and stamped the "thanks" and used a die cut on it and the half circle. The little tag die cut at the top I fastened with a couple of white brads.
Copic:
Skin: E000, E00, E01, E11, E13
Owl: E50, E51, E53, E23
Feathers: W9, E49, E47, E44, E42
Neck Piece and Mask: W1, W3, W5, W7, W9
Hair: E95, E11, YR14, E08
Lips: R20, R22, R24
Challenges: