Happy Tuesday Everyone!
I'm sharing just another Easter card with you: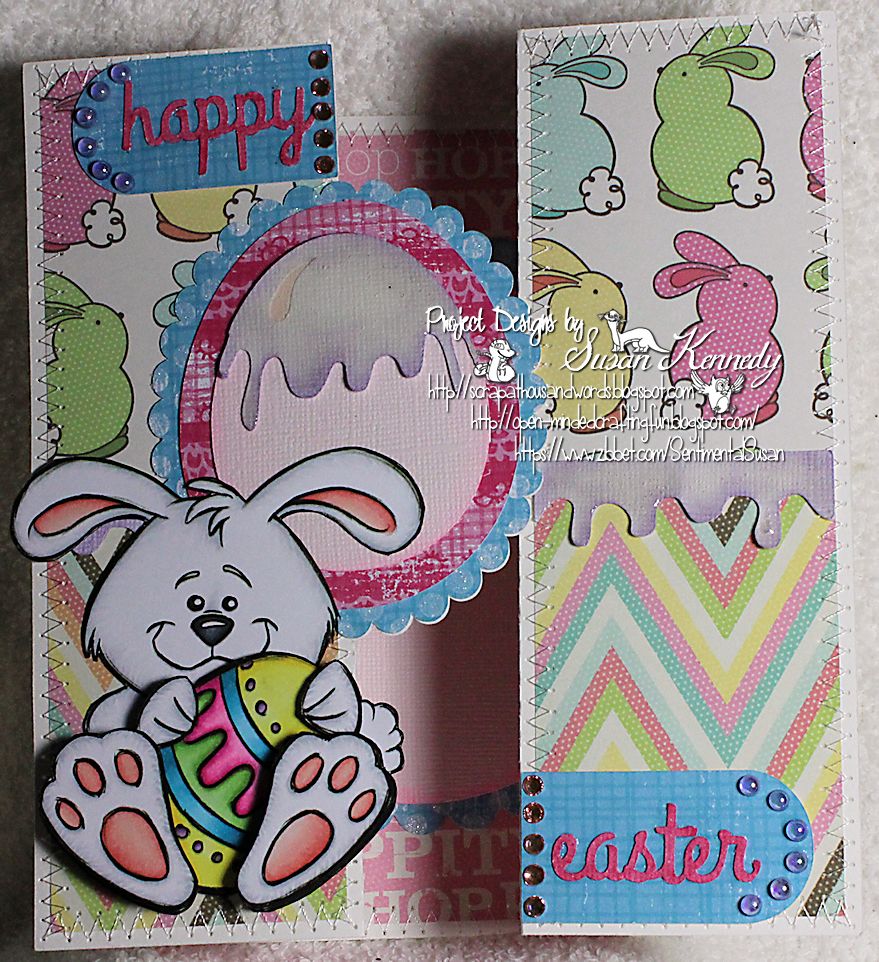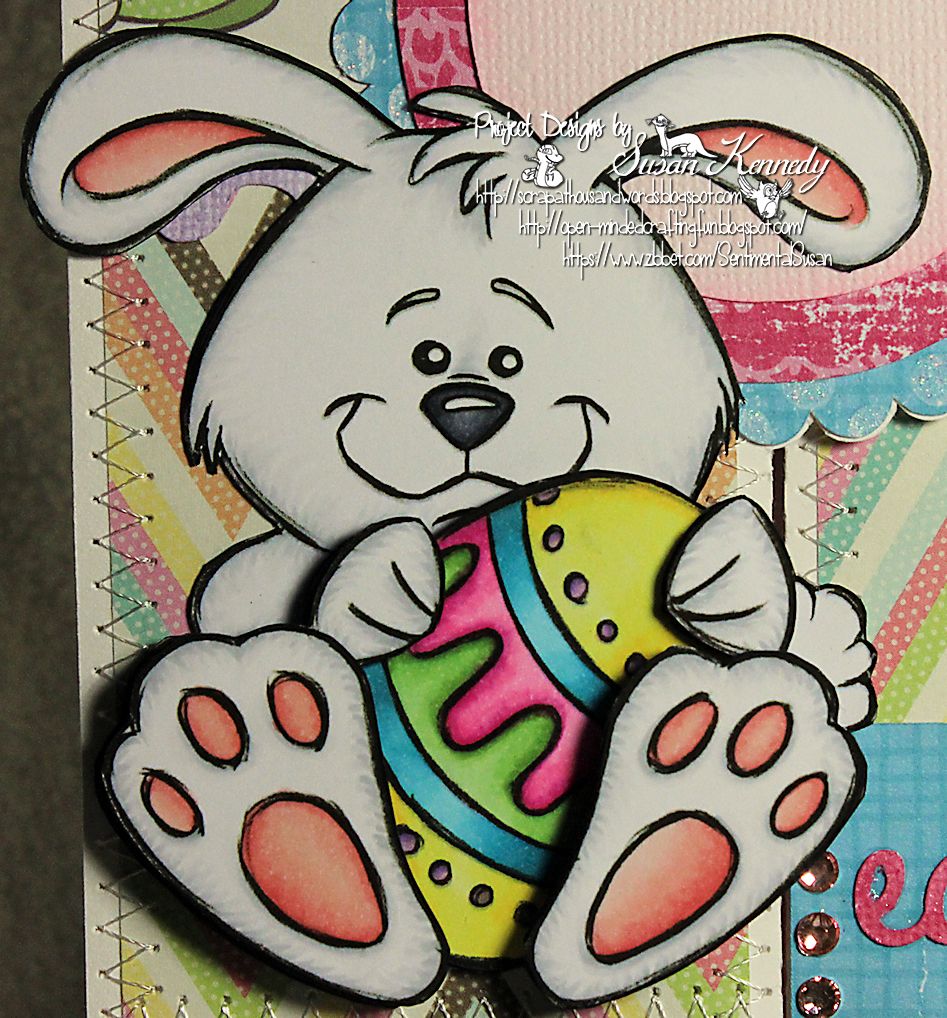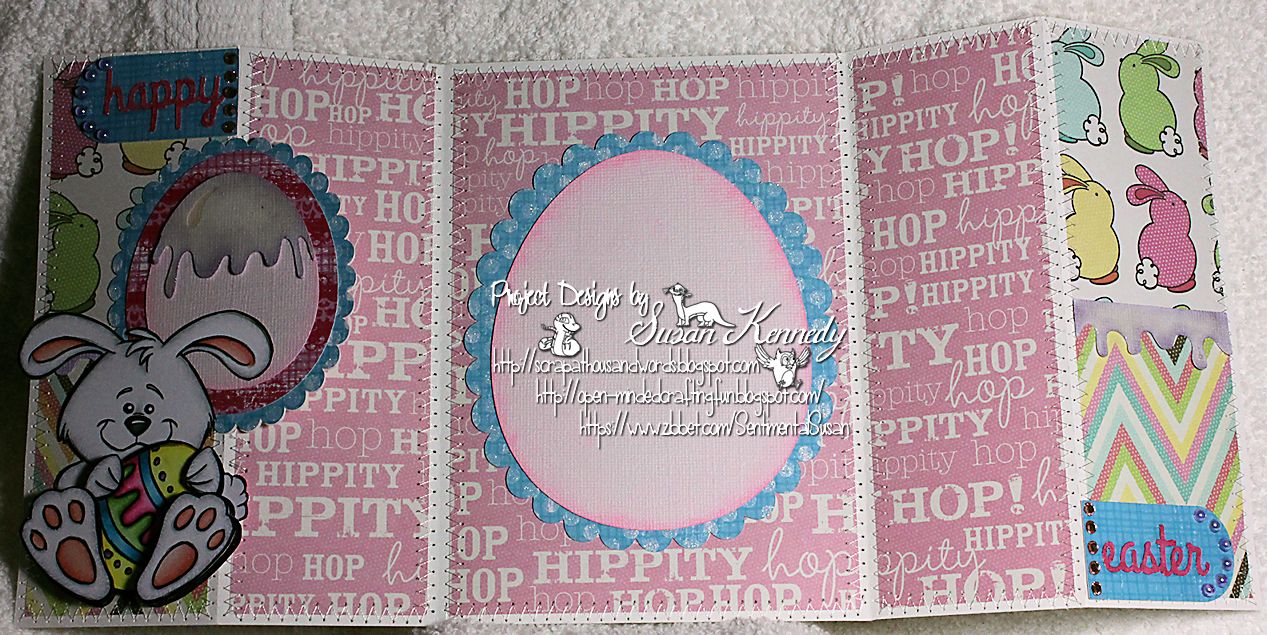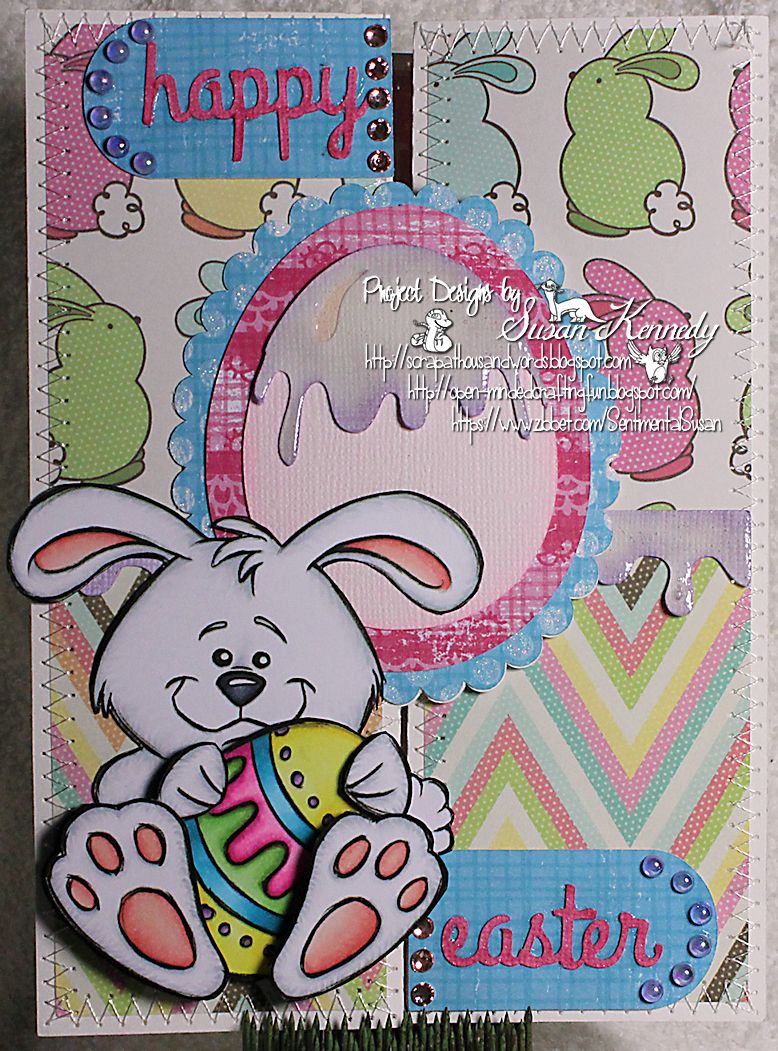 This was another unique fold. Another cut from the Silhouette Cameo. I thought it was a pretty fun cut. I always take and make some changes or additions usually, to these cuts. For this one I've added an extra cut to the inside to add a bit. I've done a lot of stitching around the different folds ont his one. I've used some chalk on the pink eggs and the purple to add some detailing to the edges. I've added some diamond glaze on the purple over the egg and the drips of purple on the card. I've added some gens and dew drops as well. You can see the chalk on the larger pink egg on the inside better. The image is from
Drawn With Character
and I've popped the image a bit. Love that little guy :) He was colored with Copic Markers.
Copic Markers Used:
Bunny Fur: C00, C1, C3
Nose: C5, C7, C9
Pink Ears and Paw Pads: R11, R20, R22
Easter Egg: Y02, Y04, Y08; BG01, BG05, BG07; RV02, RV04, RV09; V12, V15, V17; YG11, YG13, YG17
Challenges: