Good evening everyone! I have been busy trying to finish some Christmas gifts and wrap and finish shopping and taking my kiddos out shopping. It has been a crazy week. Not to mention I have been working like crazy to try to get as much done as I can. I got a lot done this week and today too. I wanted to color today, but the majority of my day was spent working. Oh well! There is always tomorrow!
I missed this post yesterday... I wasn't sure when the post was going live. I made this card for the
Facebook Challenge at Art By Miran
. I was their Guest Designer for this month: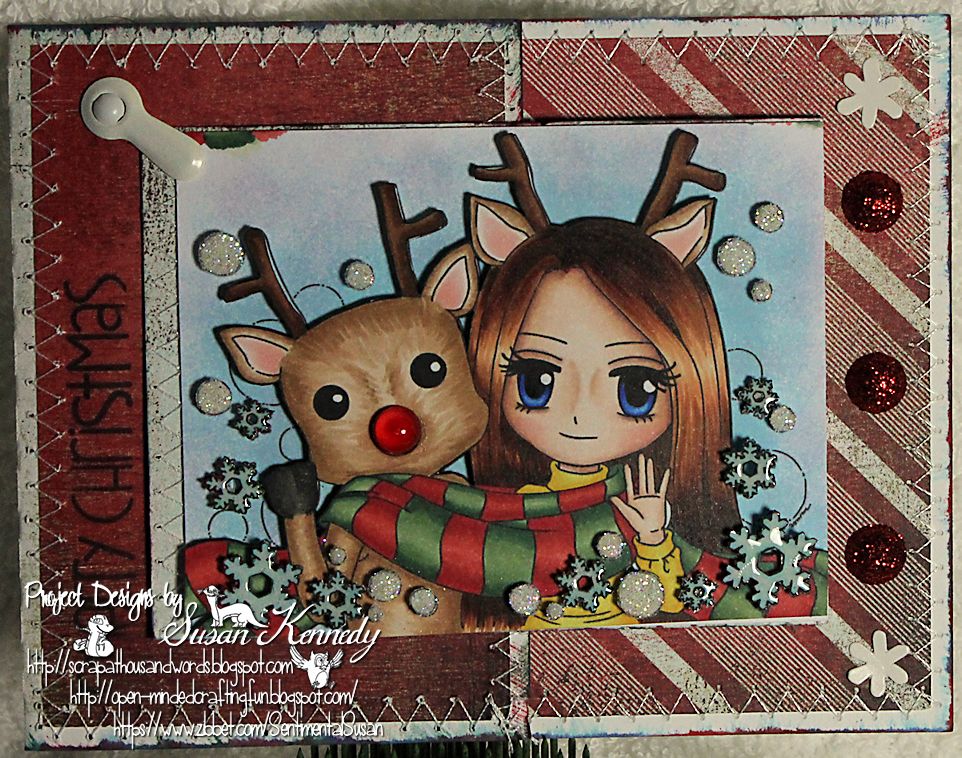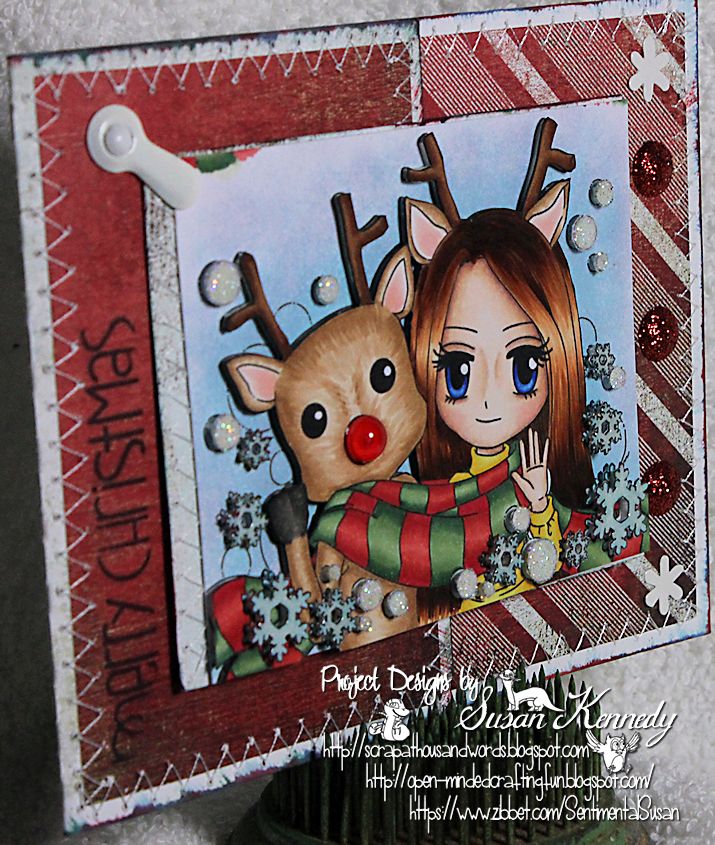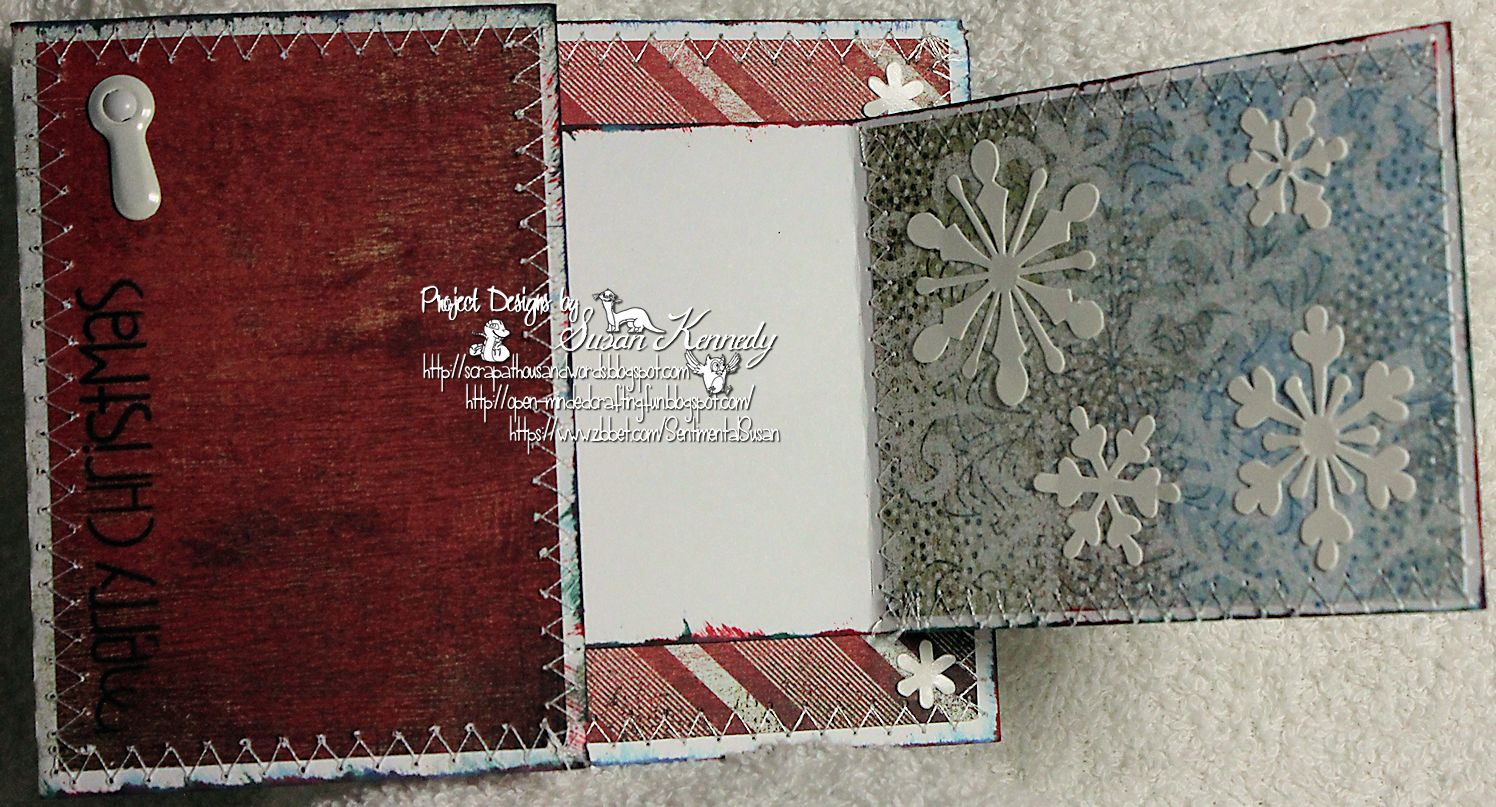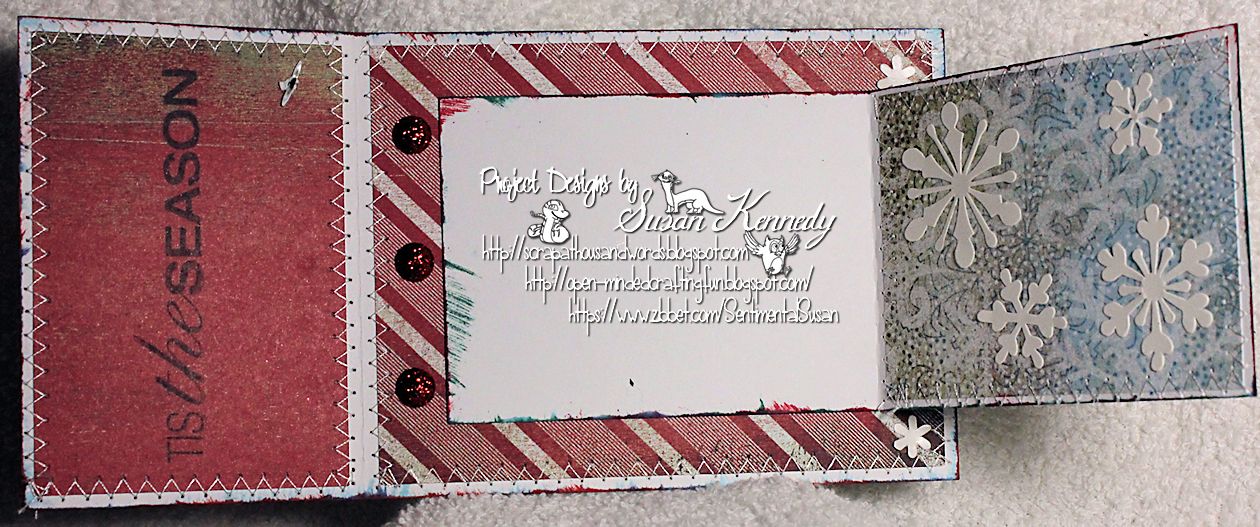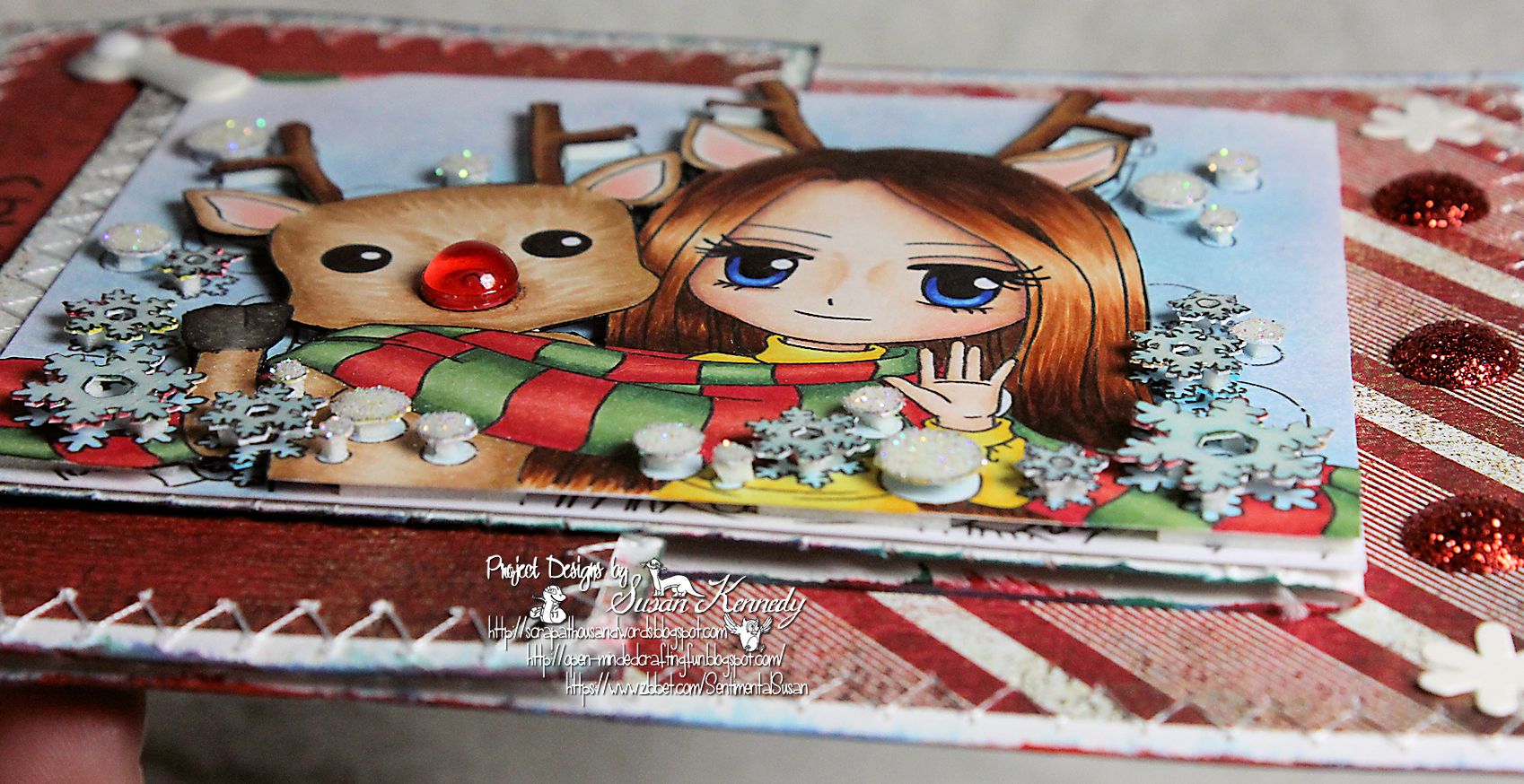 I decided to create a Joy Fold Card. I love these folds! I have used
Reindeer Friendship
from
Art By Miran
. I colored the image with my Copic Markers and I've done a small amount of layering. I used a red dew drop for his nose :) The snowballs have glitter on them and the snowflakes have Diamond Glaze. I've added some red sparkly buttons, a photo turn with a brad at the top. I've done a bit of stitching. I've inked all of the white papers with several different colors of ink, blue, green, red. I've also added some snowflake stickers. All of the papers are from my scraps.I used a Merry Christmas stamp on the outside and then I stamped tis the season on the inside.
Copic Markers Used:
Skin: E000, E00, E21, E11, E04, R20
Reindeer: E30, E33, E35, R20
Nose: R22, R27, R35
Hair: E21, E97, E99, E39, E59
Antlers: E35, E37, E39
Scarf: G20, G21, G24, G28; R22, R24, R27, R29
Shirt: Y11, Y15, Y19
Hoof: W5, W7, W9
Flakes: B0000, B000, B00, B01
Snowballs: B0000, B000
Eyes: B01, B24, B26, B28
Challenges: