Good morning everyone... Happy Tuesday!! Time to head off to work. At least it is not raining today! I will be cold, but not wet! :D I was able to get a lot done yesterday at work... I'm hoping for another good day. I have no complaints about the cold weather.. I love the cold! I love it way better than the hot. So, that is it for me today.. work.. come home and hopefully craft. Bailey is staying after to get some help from her math teacher to catch up on what she missed. Michael works today too. It will be just another day :) But always a beautiful day! Every day is a beautiful day!! And I hope you all have a wonderful day today!!
Here is my wintery card: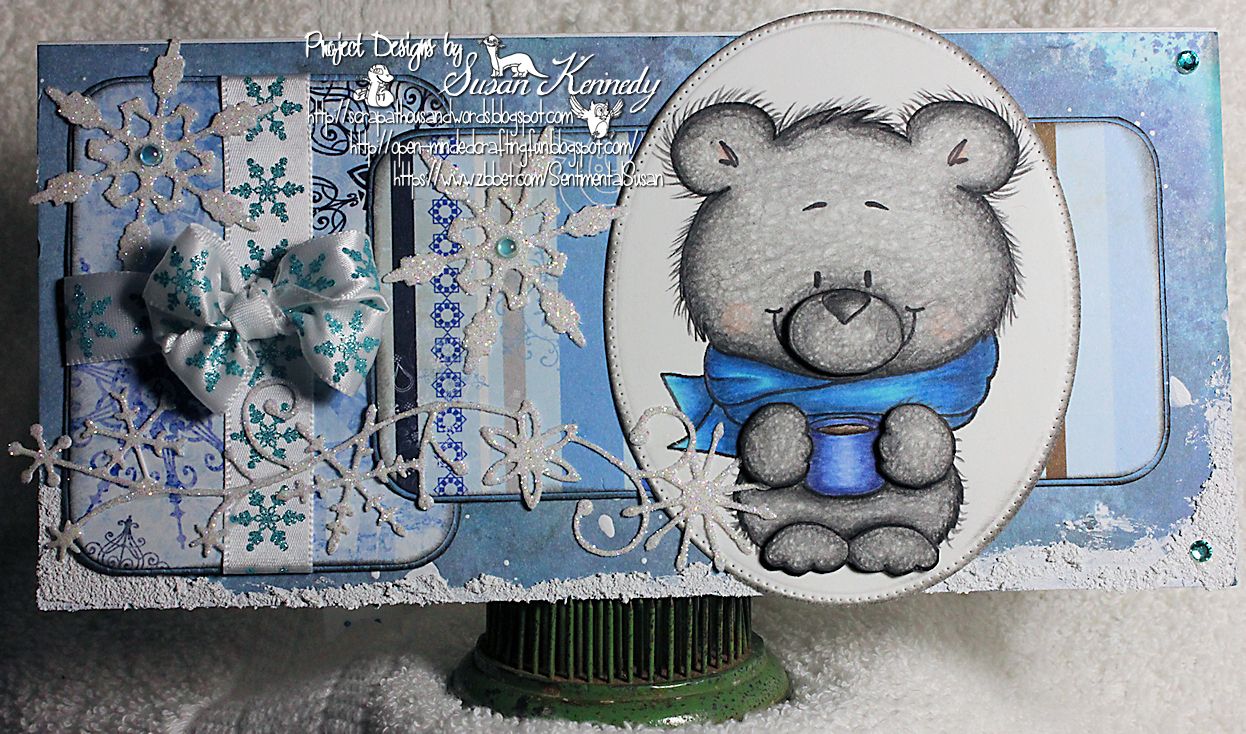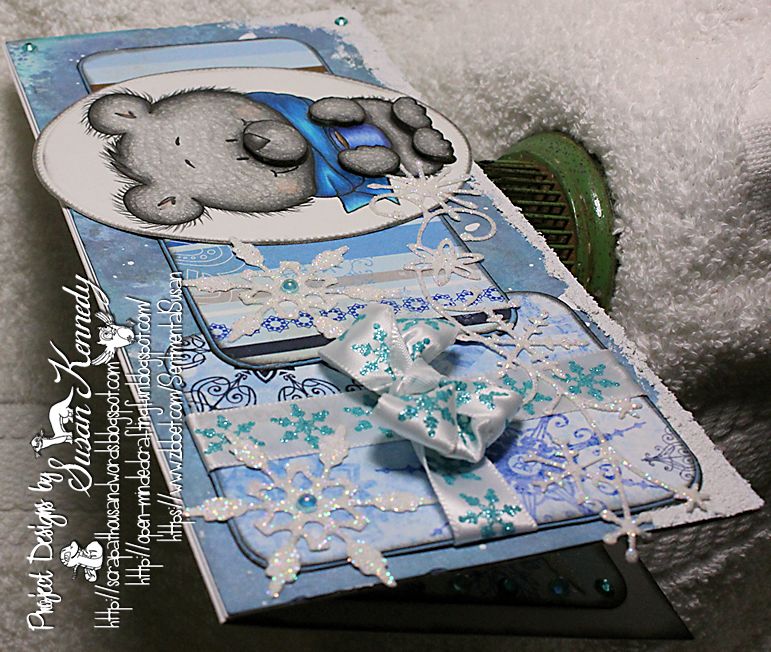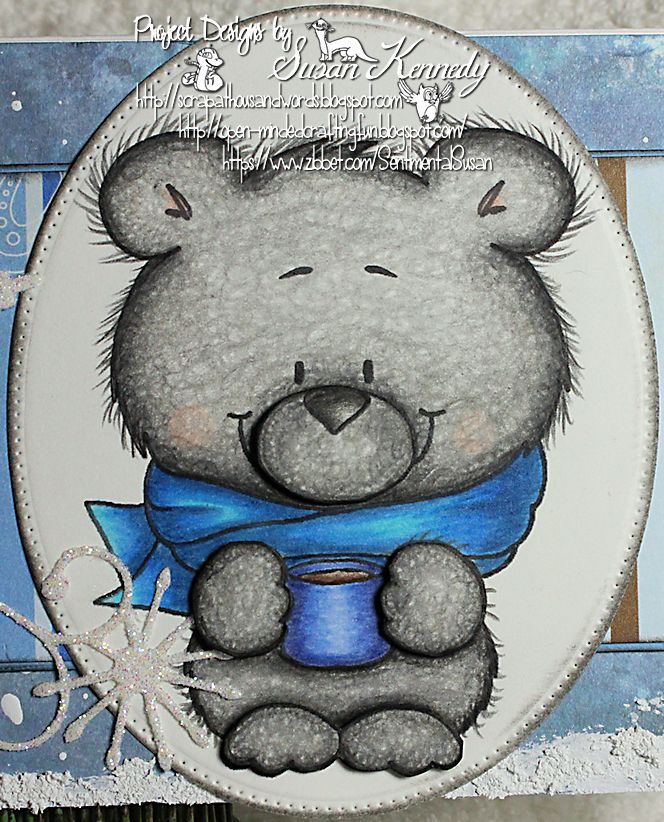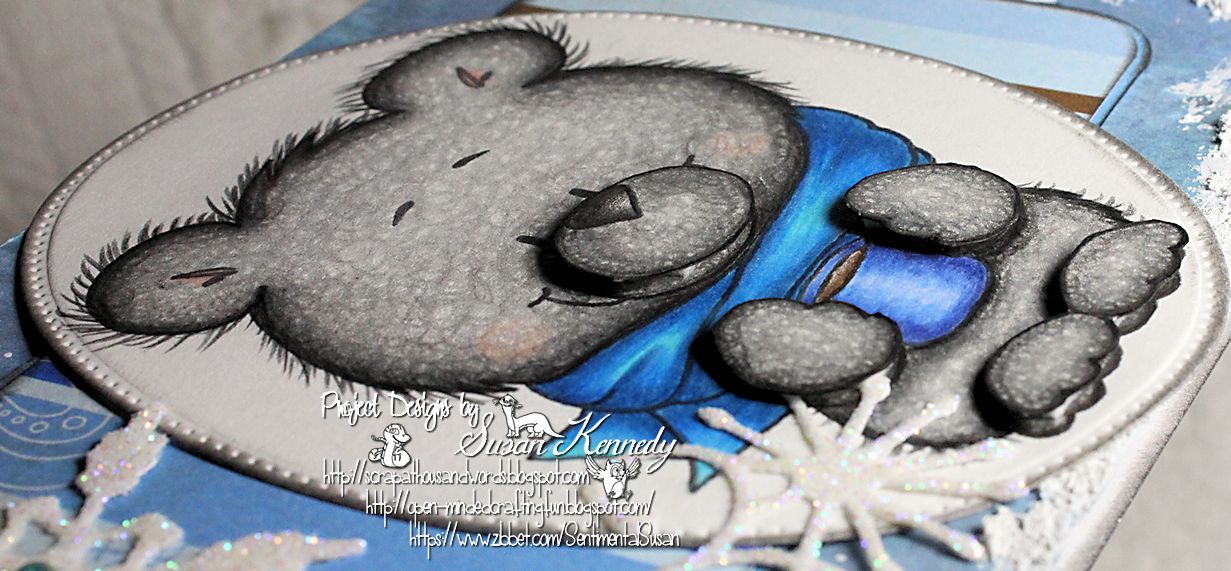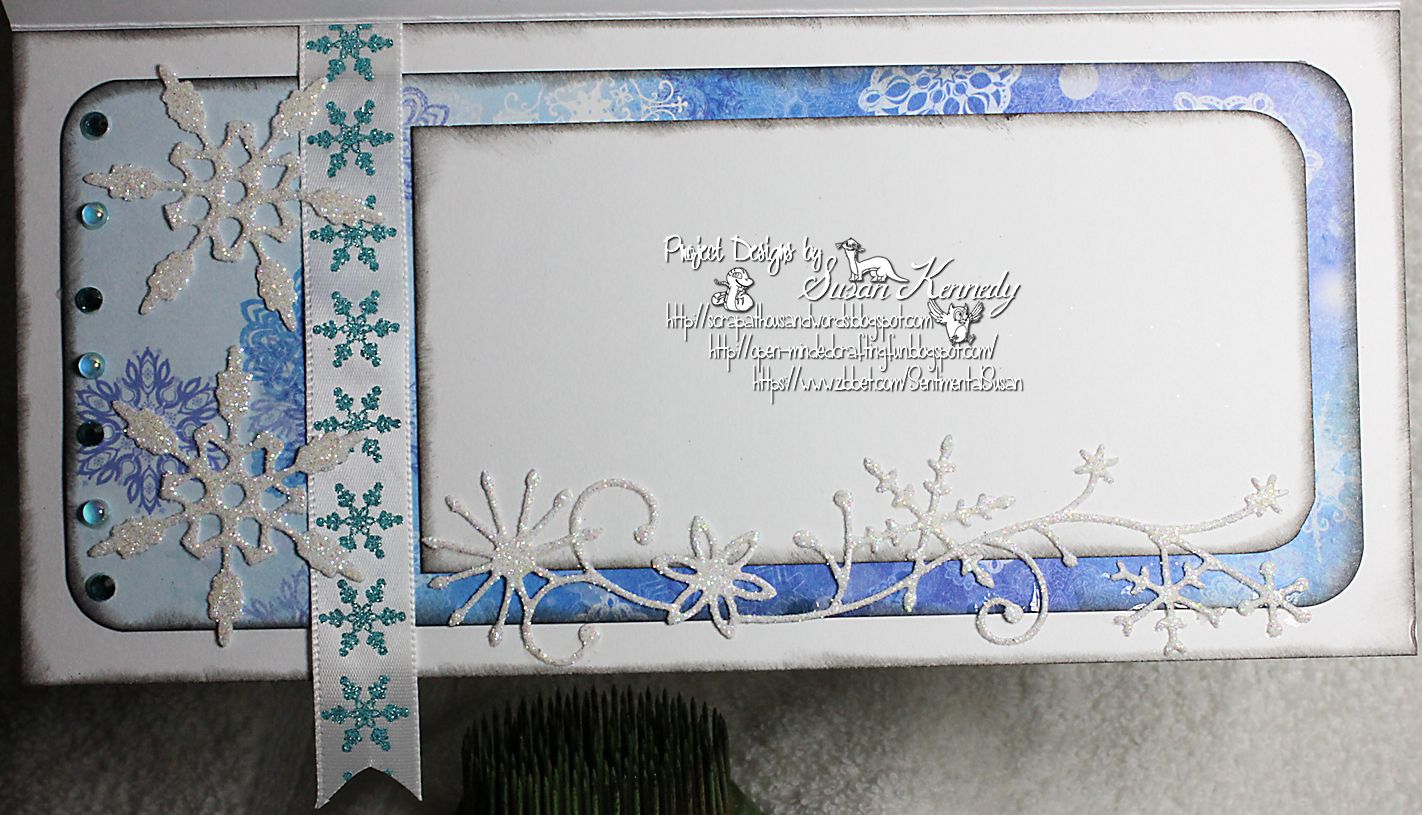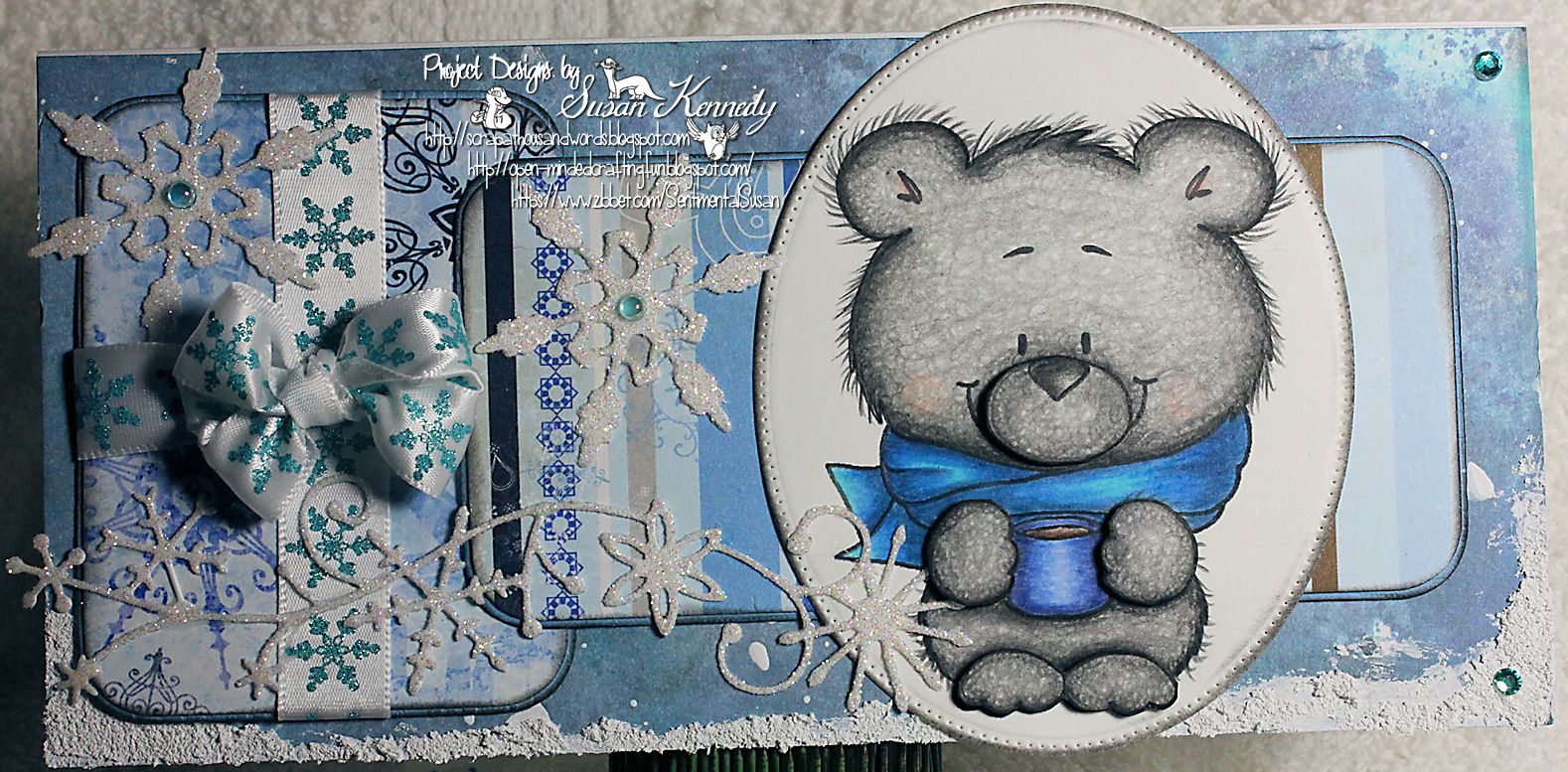 For this winter card I have used
Mug Bear
from
Gerda Steiner Designs
. This is the Image of the month. I've colored him up with my Faber-Castell Polychromos. I did a small amount of layering with his nose, hands and feet. The background I created using Distress Inks and water. I splattered some white paint on it as well to give it some snow. Then I've added some texture at the bottom to make it look like snow or frost along the edge. The patterned papers are all scraps. I've inked the edges of all the papers. I've cut around the image with a My Favorite Thing die cut. Then I've added the snow flake swirl cut from a Memory Box die. I've added some glitter that. I've also added the same to the inside. I've also added to the inside and out, the snowflakes which were cut from a sizzlit die. I've also added glitter to these. On the outside I've added some blew mini dew drops to the inside of the snowflake. I've also added some ribbon. There are some gems on the side as well. The inside has the snow flake die cuts all covered with glitter and some gems and mini dew drops as well. I've added a strip of ribbon to the inside and let it hand below.
Challenges: