Good morning everyone!! Happy Wednesday.. I hope everyone is having a great week so far! Almost over!! Well.. at least half way there! Today I'm working from home. I think my hubby is going to ride his motorcycle up to to see my oldest daughter and give her her birthday gift today. Her birthday is Monday, the 9th. She is turning a whopping 21!!! I can't believe it!! So, he will have a nice ride; it is supposed to be gorgeous today. And me... I'll work.. how is that even fair? LOL!!
Today I am showing you my project for the March Challenge at
Faery Ink
. Our theme for March is Out Of This World (Sci Fi/Celestial). All of the new images are AMAZING! I'm sure you will feel the same. Here is what I have come up with for this theme: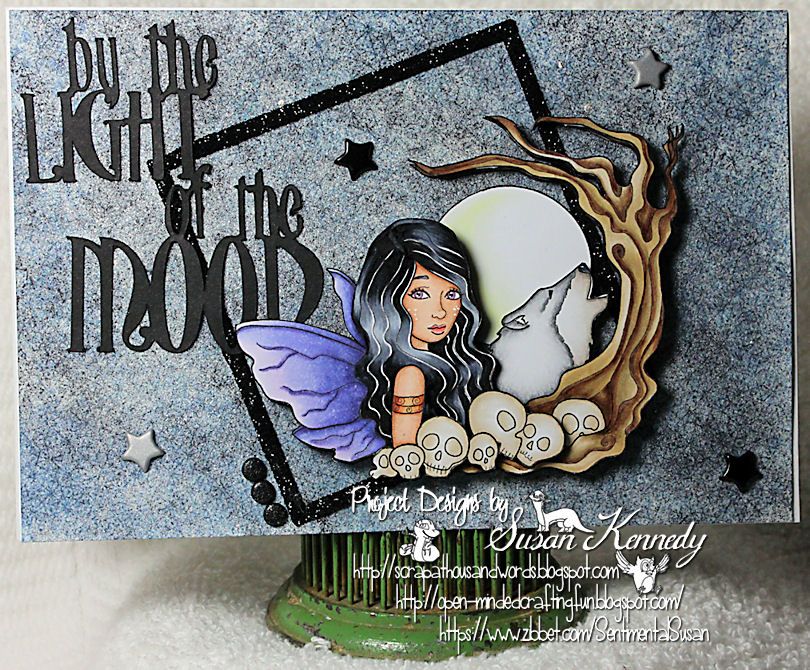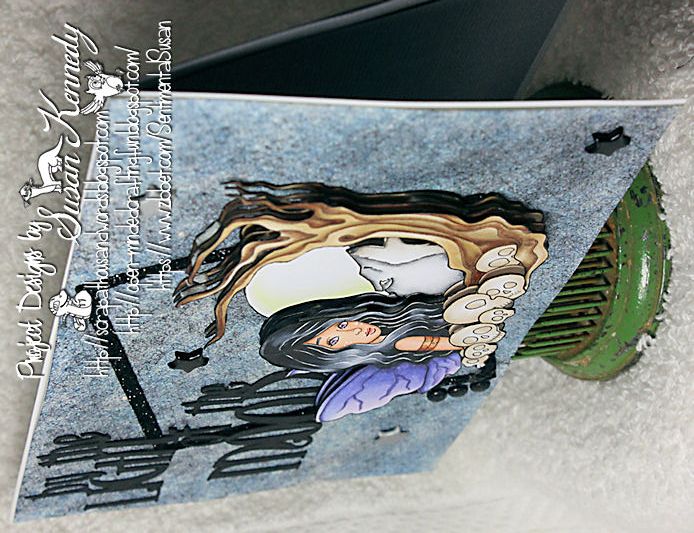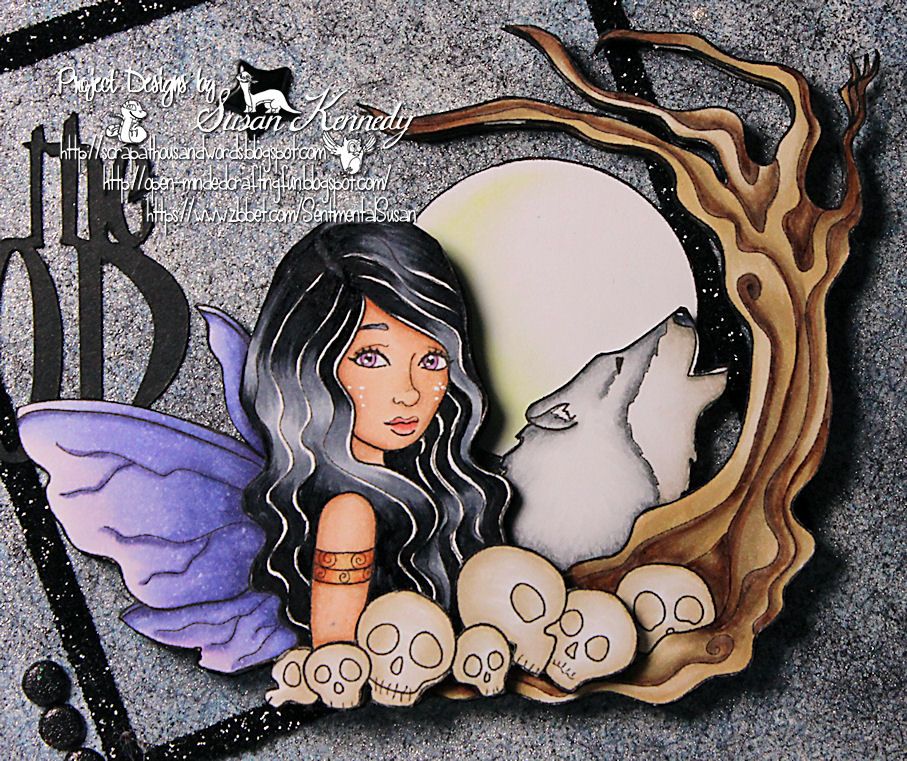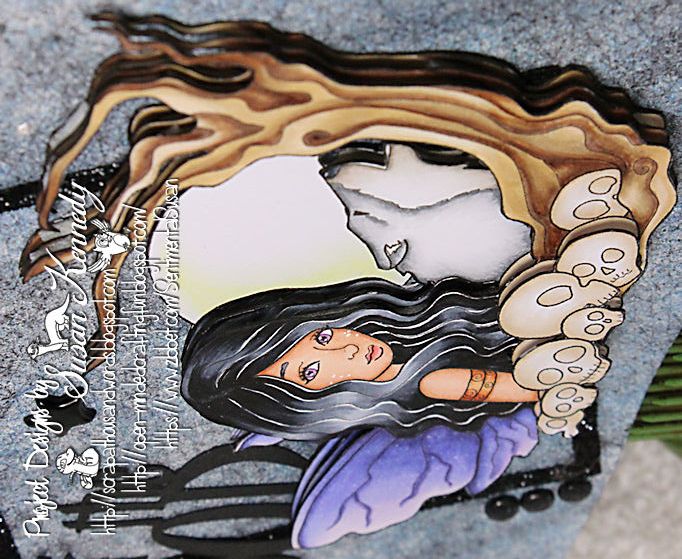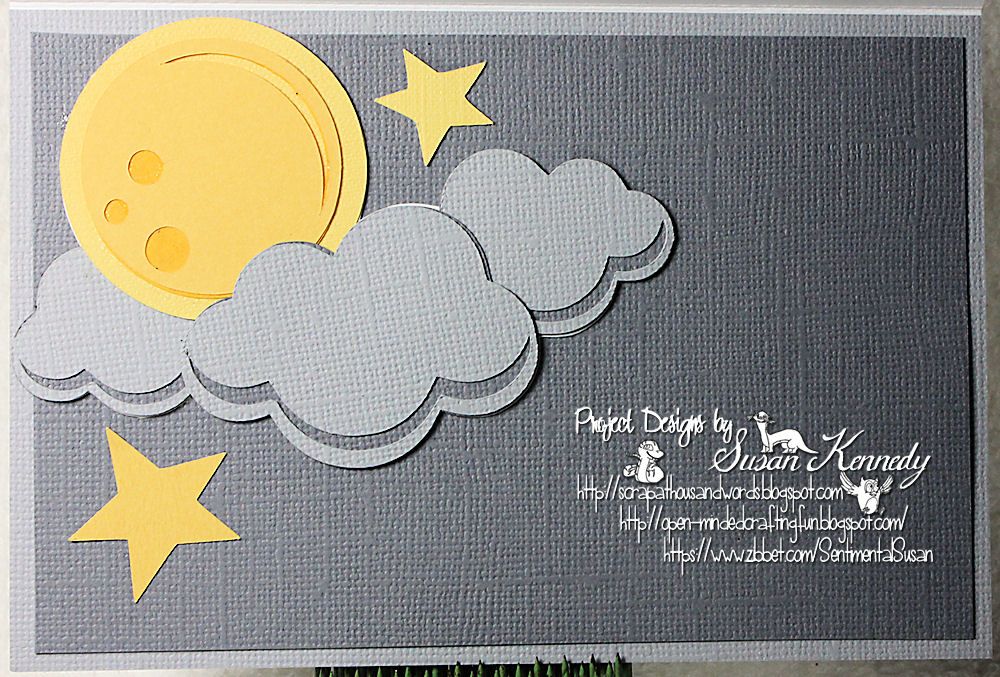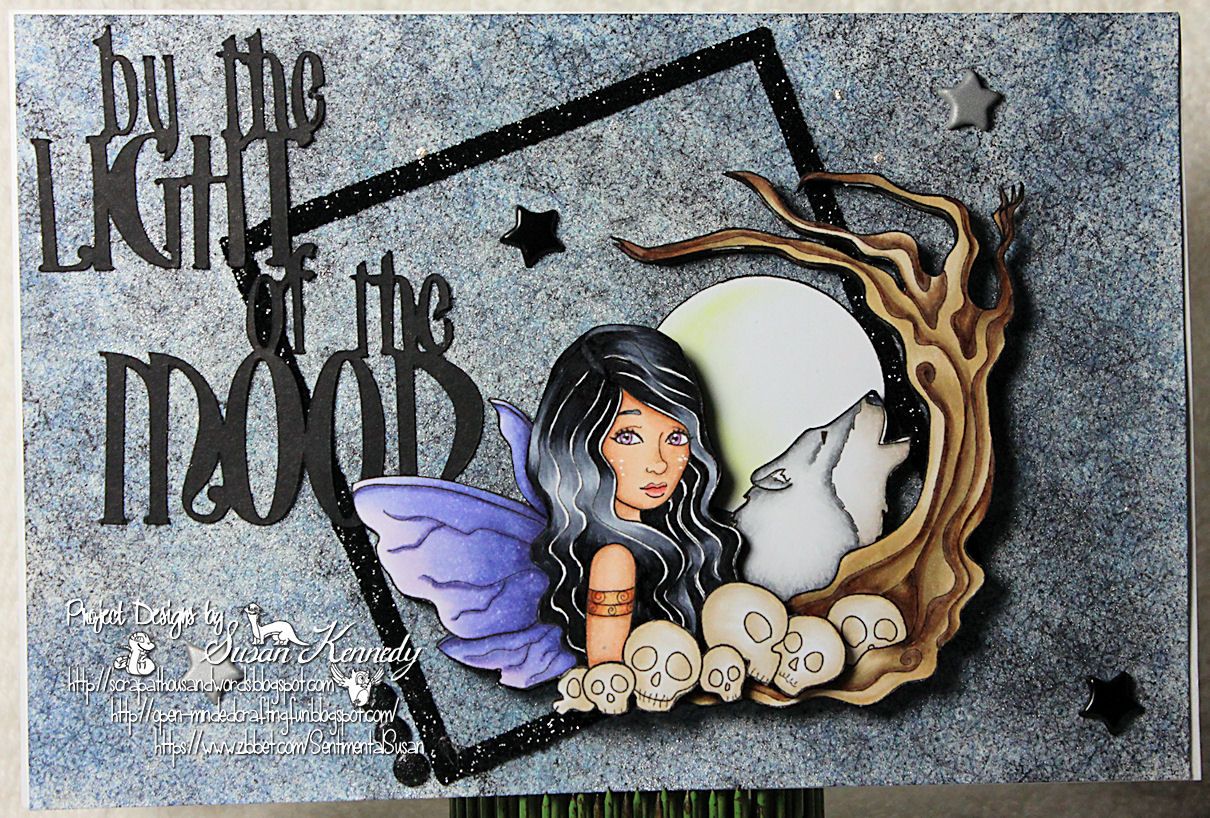 I had a lot of fun with this card. I have used Howling Moon which you can find at the
Faery Ink Shop
. I colored this wonderful image with my Copic Markers and I have layered the image a bit as well. The 'By The Light Of The Moon and the frame were both cut using my Cameo. I added a few star brads - black and silver. I added a few circle brads - glittery black. The background was created using three different Distress Inks that I sponged onto the cardstock. They were two shades of blue and black. Then I added some pearl spray to add a bit of glittery to it. I covered the frame with black glitter.. staying with that glittery theme LOL. On the inside I cut the moon, clouds and stars with my Cameo to add some fun to the inside. I hope you like it!
Copic Markers Used:
Moon: Y0000, Y00
Skin: E000, E00, E01, E11, E13
Hair: C3, C5, C7, C9
Wings: BV000, BV02, BV04, BV08
Arm Bracers: E21, E97, E08, E37
Wolf: N0, N1, N3, N5; W00, W1, W3, W5
Skulls: E40, E41, E42
Trees: E41, E55, E44, E57, E47
Eyes: V12, V15
Lips: R20, R22
Challenges: