Happy New Year everyone! Here is to wishing you all a very Happy 2015!! We are starting off the year with a new home! I couldn't be more excited!! Hopefully, we will be closing towards the end of January!
And to start off the New Year, we are onto our first challenge at
The East Wind
and it is our Freebie Challenge using UnkyToon Can You Fly!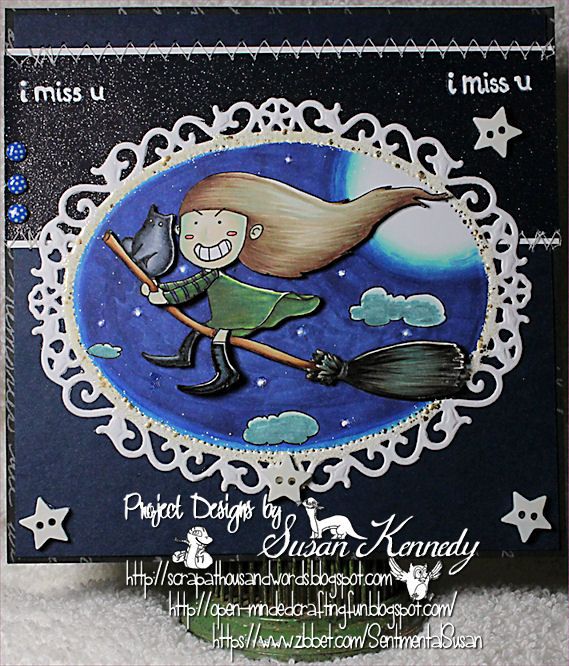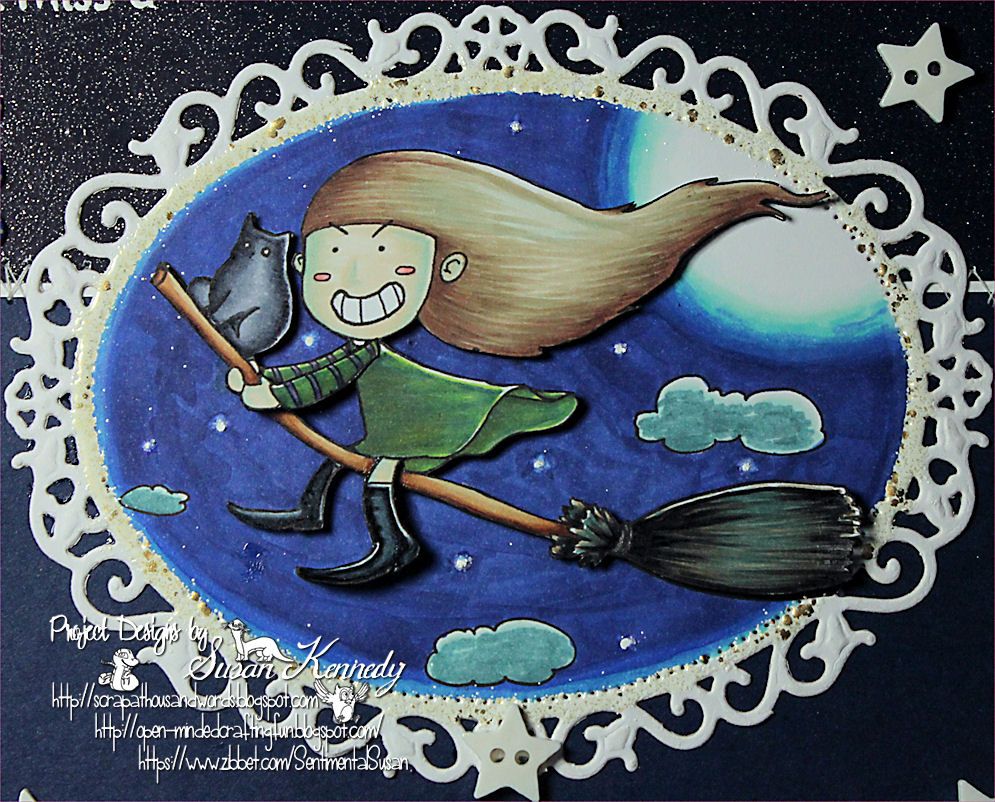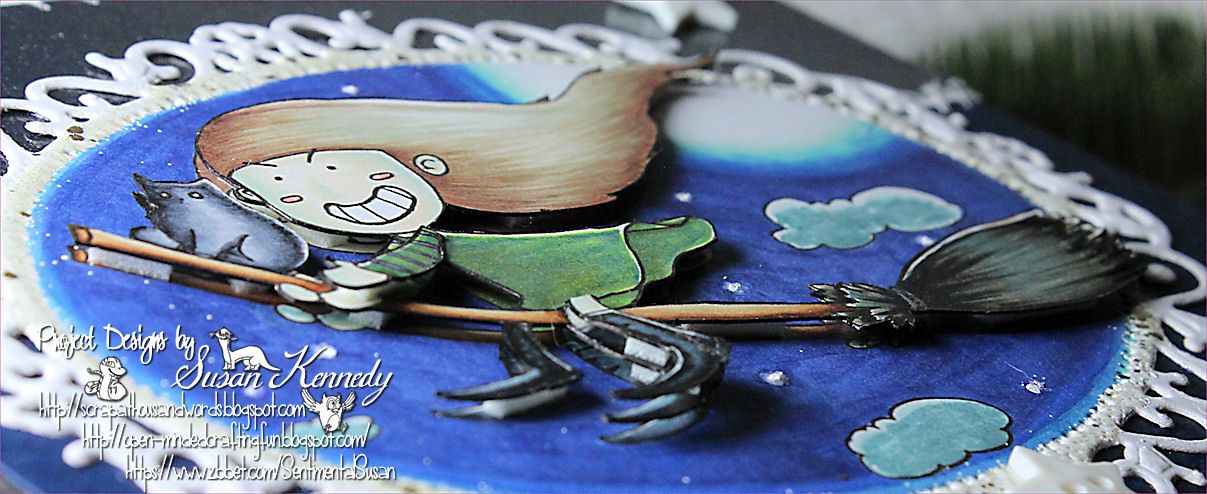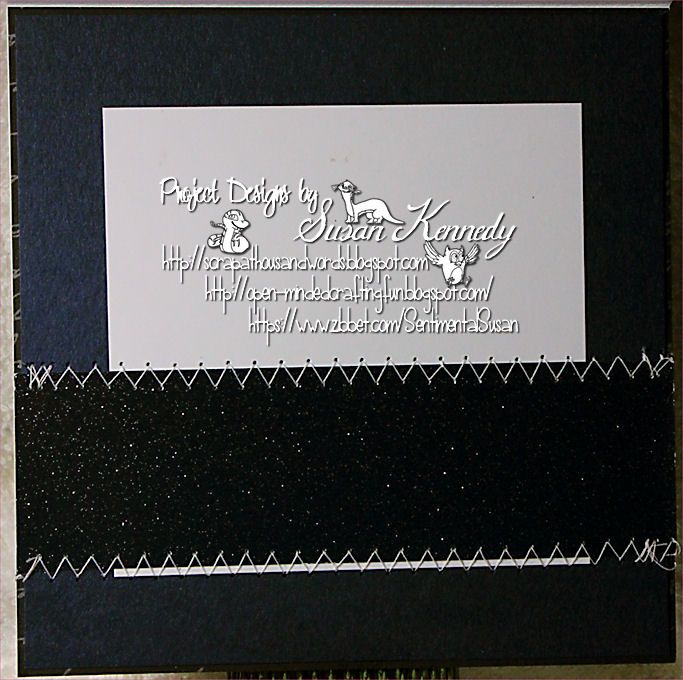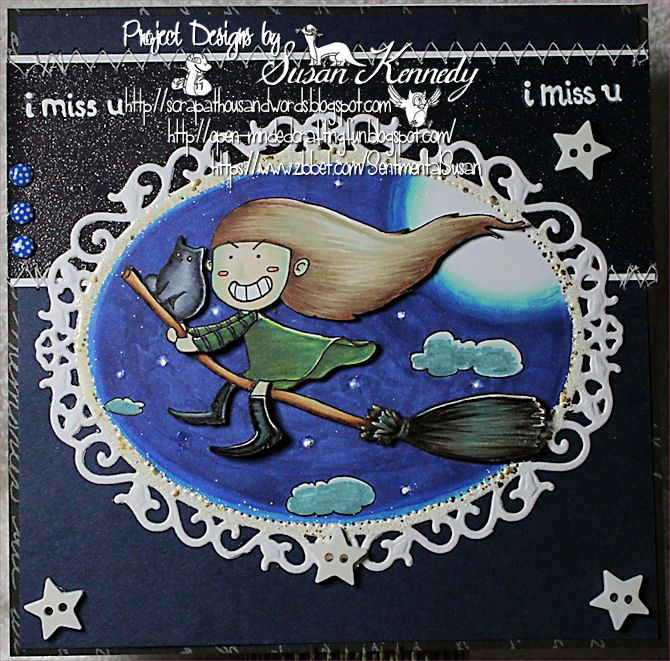 Love this little witch! Love UnkyToons :) And I thoroughly enjoyed coloring her! So, I colored her with my Copic Markers. I added a little bit of sparkle on the stars and I used some Aged Ivory Embossing Enamel around the edge of the Spellbinders oval die that I used. I used all scraps on this card. I'm going to try to work really hard at using scraps this year! I need to get rid of some! I used some black glitter paper at the top. I also added the blue spotted brads, the i miss u stamp and the white star buttons. Since this is a Button Up Challenge, I had to make sure to get some of those on there :) And I thought the stars would be perfect to go along with the night sky. I also added a little bit of stitching as well. And that's it!
Copic Markers Used:
Broom Stick: E31, E33, E35, E37
Sky: BG10, BG11, BG45, B36, B39
Cheeks: R20, R22
Cat and Boots: BG11, BG78; C0, C1, C3, C5, C7, C9
Clouds: BG10, BG11, BG78
Hair: E41, E43, E44, E25, E27, BG11
Skin: BG10, BG11, E30
Broom Hairs: BG78; E43, E47, E49
Dress: BG78; YG03, G94, G99; V12, V15, V17
Challenges: