Good morning everyone and Happy Thursday!! Today is a new challenge over at
Meljen's Designs
. We are on Challenge #219 and the challenge is Bookwork (use a book as inspiration). My inspiration came from "The Hobbit". Here is my creation for this challenge: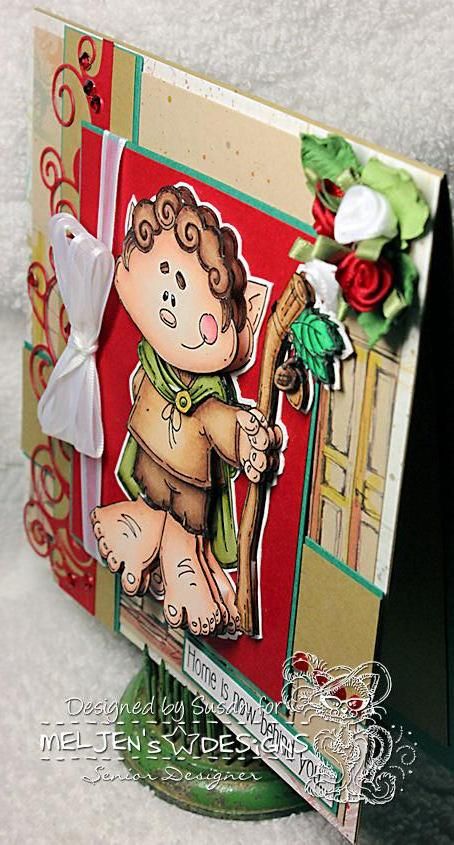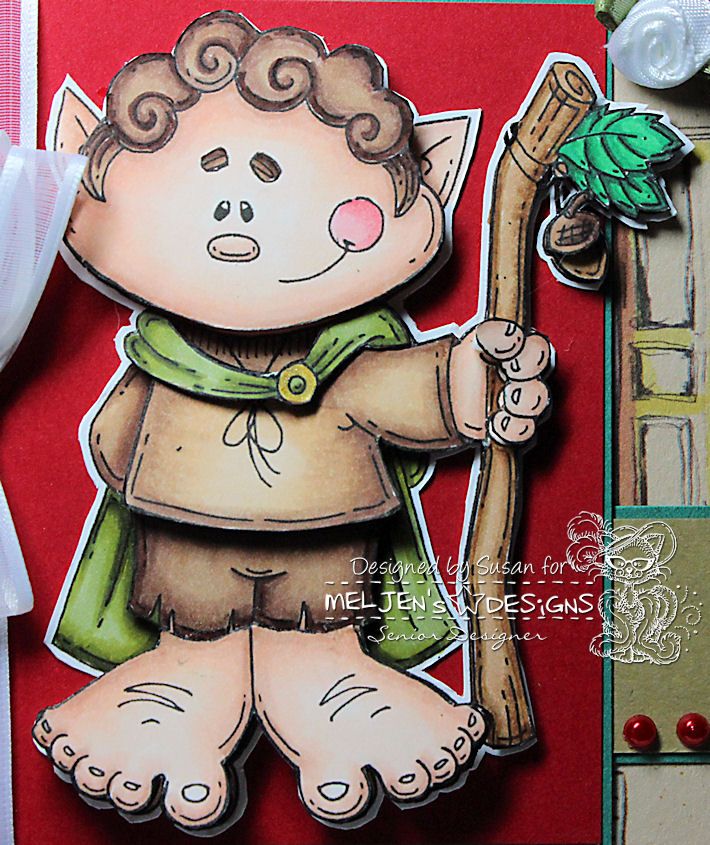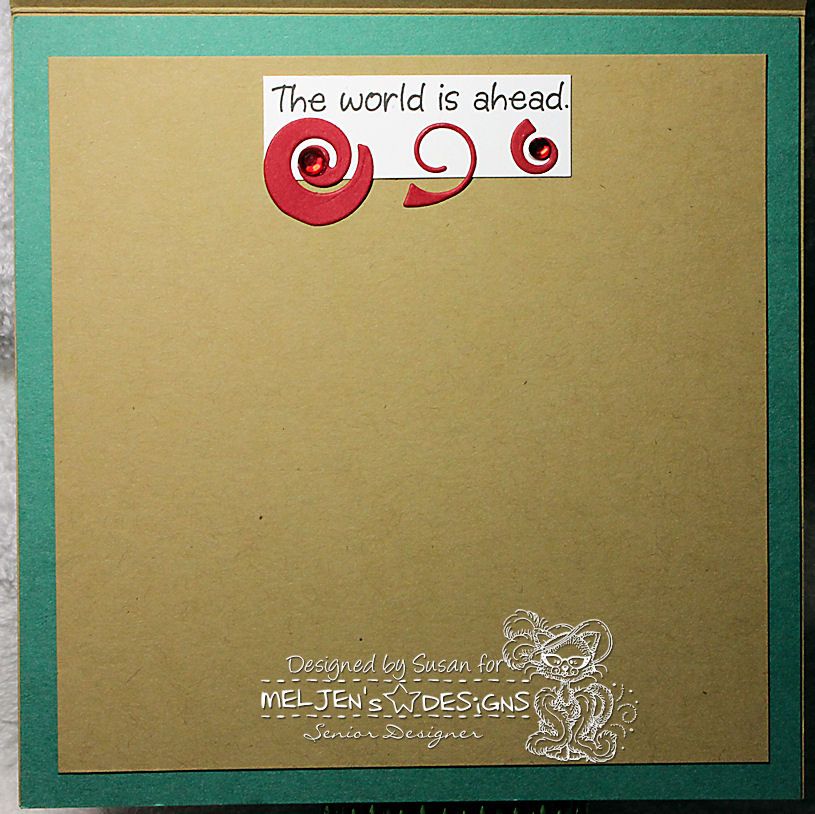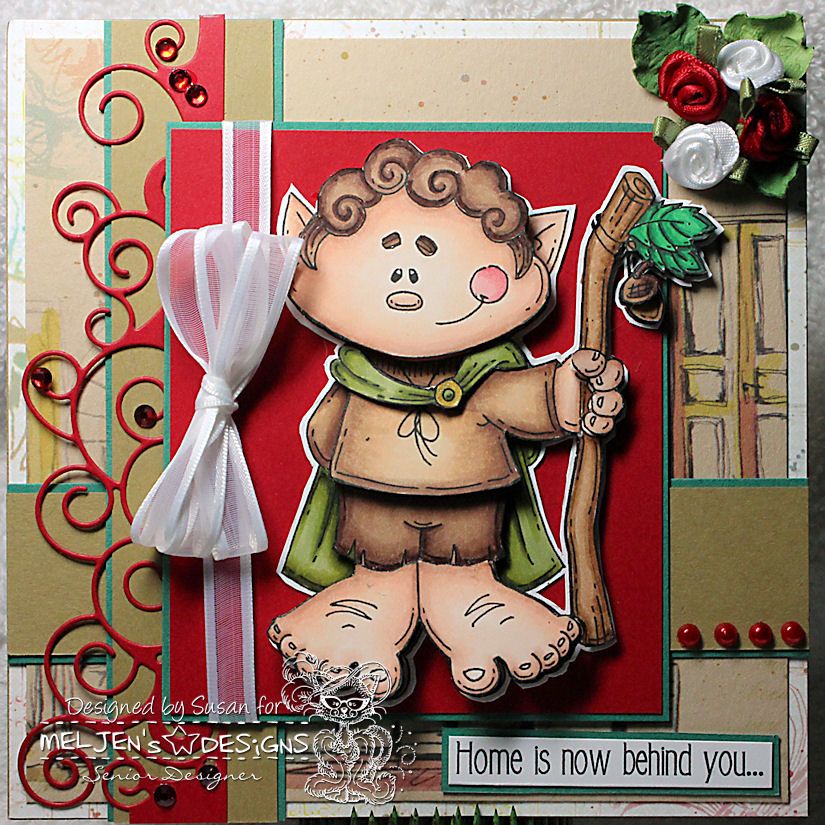 I used papers that came from Club Scrap. I really love their papers.. the quality is just not matched! And they are very unique! The die cut swirls are from Memory Box. I added gems on the swirl and pearls on the strip on the side. I added the little bouquet of flowers and leaves on the top corner. I though the white ribbon would be a nice added touch as well. I decoupaged this image and I had a blast doing it. The sentiment is a quote from "The Hobbit". I colored this image with my Copic markers as well. This image by the way LOL Is
Traveling Gnome
from
Meljen's Designs
. The swirls on the inside are from the cutout parts of the edge on the front.
Copic:
Skin: E000, E00, E01, E11, E13
Leaf: G09, G19, G29
Wood, Acorn Bottom and Shirt: E33, E35, E37
Hair, Acorn Top and Shorts: E21, E23, E25, E27, E29
Cheek: R20, R22
Cape: YG93, YG95, YG99
Challenges: